2
Diablo 3: Eternal Collection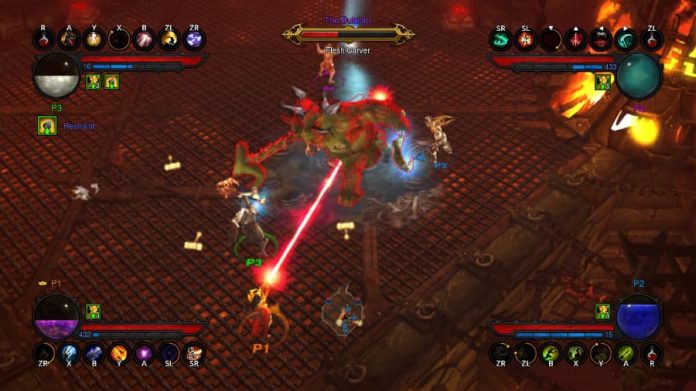 If you're after the best loot-based games on Switch, Diablo 3: Eternal Collection is a must-have. That's because it's quite possibly the best.
Bundling up the base game with its Reaper of Souls expansion, Rise of the Necromancer DLC and more, Diablo 3: Eternal Collection is one of the most action-packed and enjoyable action RPGs available. Even better, it's packed with more loot than you can shake a stick at. There's a reason why this game has been around for nearly ten years now and is still played by many every day.
Diablo 3: Eternal Collection really comes into its own when you reach its endgame content. Once you've completed the game's story, you'll enjoy completing quests in adventure mode, as well as entering rifts and continually raising the difficulty level until it can go no higher. It doesn't have to be a solitary experience, either. Up to four players can team up, locally or online, taking on hell's minions together. The loot is better when you do so, too. So, what are you waiting for? Go buy Diablo 3: Eternal Collection now.
Read our review of Diablo 3 Eternal Collection