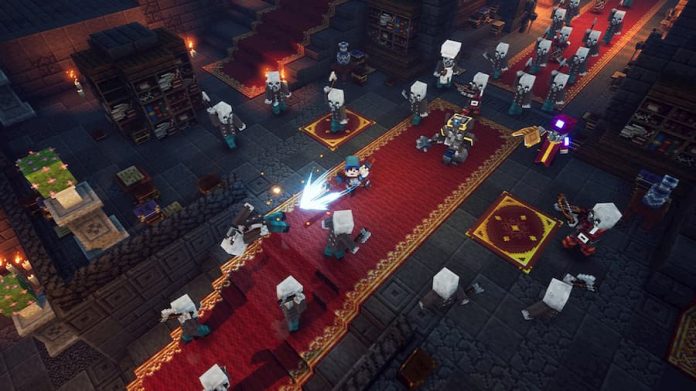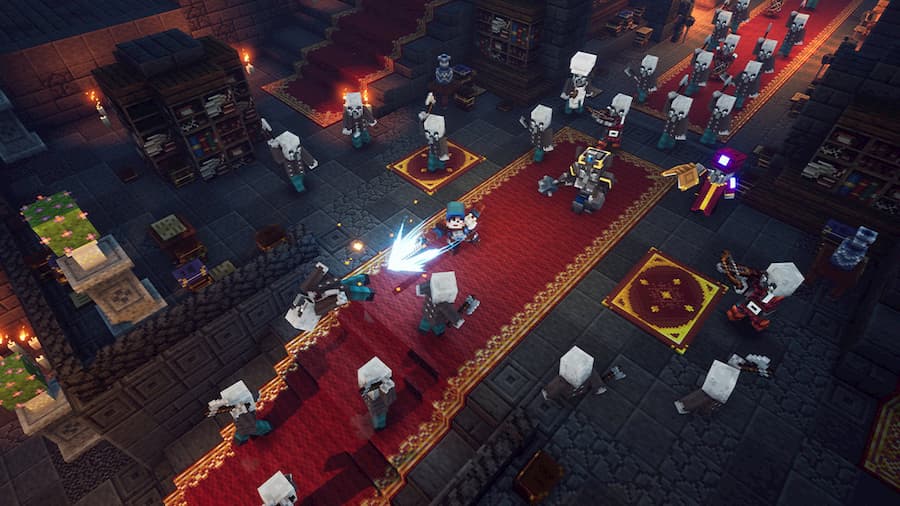 We like to think of Minecraft Dungeons as a 'My First Diablo' type of game.
And we don't mean that disrespectfully; this easy-to-get-to-grips-with take on the dungeon crawling RPG genre is excellent. The fact that it's something you can play with all the family is simply the cherry on top. Of course, what we're most interested in, though, is how much loot it has – and we're pleased to say that Minecraft Dungeons doesn't skimp in this regard. While you can't deck out your character with quite as much gear as other games, you'll find plenty of weapons and armour to equip your character with. And just when you think you've found the perfect item, it won't be long until something better comes along.
Minecraft Dungeons obviously takes Minecraft's voxel art style and places it in a dungeon-crawling game. Even if you don't like Minecraft, though, don't let that put you off. It may have more playful visuals than most, but it's still filled with enemies to kill, dungeons to explore, secrets to find and, most importantly, loot to pick up. It's definitely worthy of its place on our list of best loot-based games on Switch, that's for sure.
Read our review of Minecraft Dungeons