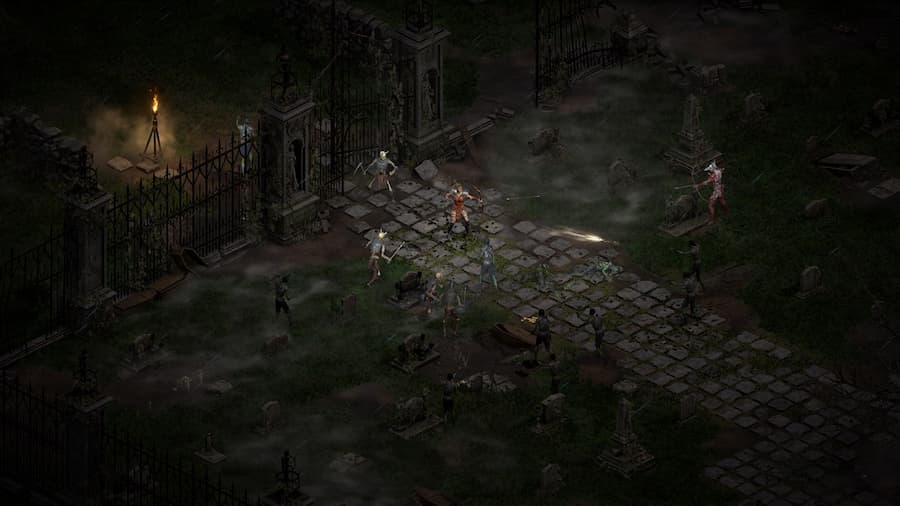 Two Diablo games on this list? That's right. And that's because they're both very different.
Now over 20 years old, Diablo 2 has been remastered for modern formats. The result is Diablo 2: Resurrected, a game that purposefully plays just like the original, but looks like a game made in 2021. As such, some may not get on very well with Diablo 2: Resurrected's somewhat clunky nature, especially if they've never played the original game yet have put many hours into Diablo 3. But those who persist with it will soon find that it's perhaps the deepest action RPG ever made.
Thanks to a brilliant loot system and meaningful character development, hours and hours can be put into Diablo 2: Resurrected, trying to overcome the considerable challenge its harder difficulties present. And with seven character classes to play as, there's always the temptation to start a new game. It's just a shame that unlike Diablo 3: Eternal Collection, it doesn't support local co-op. But still, if you're after the best loot-based games on Switch, this should be given heavy consideration.