3
The Sims 4: Discover University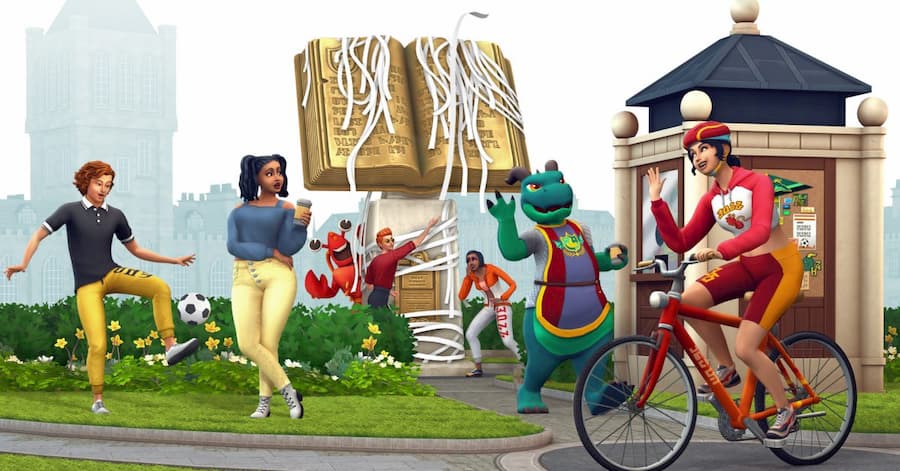 This expansion focuses on your young adult Sims. No longer do they have to go straight from school to work: they can now attend university. The Sims 4: Discover University expansion introduces Britechester University where young sims can live, study and play.
Your sims will leave their family home to go live in a dorm room. There, they'll buddy up with other students, spend time in the common areas, study in the library, or attend school events. They can attend a range of classes depending on their interests – and of course they'll learn new skills, so when they graduate they'll have new job prospects available, too.
We perhaps love the Discover University expansion for Sims 4 because it allows us to relive our own university days. There's a lot of fun to be had in the social aspects available in this expansion – and campus living is completely different from your usual Sims 4 homes. It mixes up the gameplay and living design in a big way, and we love it as a result.