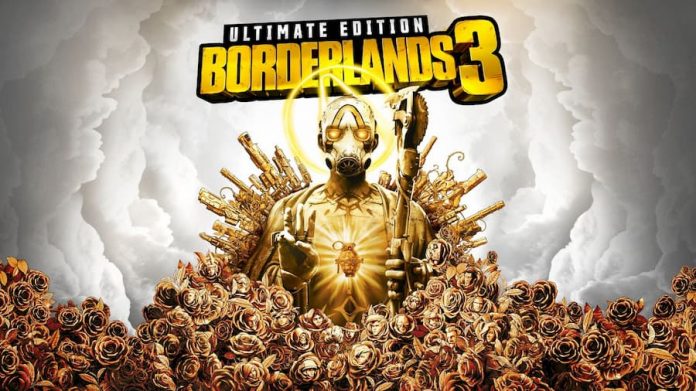 Borderlands 3's PlayStation 5 and Xbox Series X versions are getting a boxed release.
Despite being a limited run, this isn't being published by Limited Run; instead, Gearbox and 2K Games are publishing it themselves. Borderlands 3 did have a Day One next-gen upgrade patch, but this new release will be the next-gen version, or new-gen as 2K calls it, a term we're definitely stealing.
Aside from the game itself, the boxed versions, dubbed Borderlands 3: Ultimate Edition, will contain a wealth of DLC. You can find the full, lengthy list here, but in essence it'll contain all the downloadable content up to and including Borderlands 3's third season. So you'll get Moxxi's Heist of The Handsome Jackpot, Bounty of Blood and more extra story content.
Borderlands 3: Ultimate Edition is available to pre-order through 2K's online store, in certain territories (basically the USA, the UK and Europe). It's available while stocks last though, since 2K haven't said just how limited it is, there could be anything between a thousand and ten million copies available. Will it arrive in physical stores? Possibly, but 2K have yet to confirm that. Naturally, if you're purchasing it for the PlayStation 5 you'll need a console with a disc-drive, so playing the physical version on the Xbox Series S is also out.
Borderlands 3: Ultimate Edition's physical edition will launch for PlayStation 5 and Xbox Series X this November 12th.