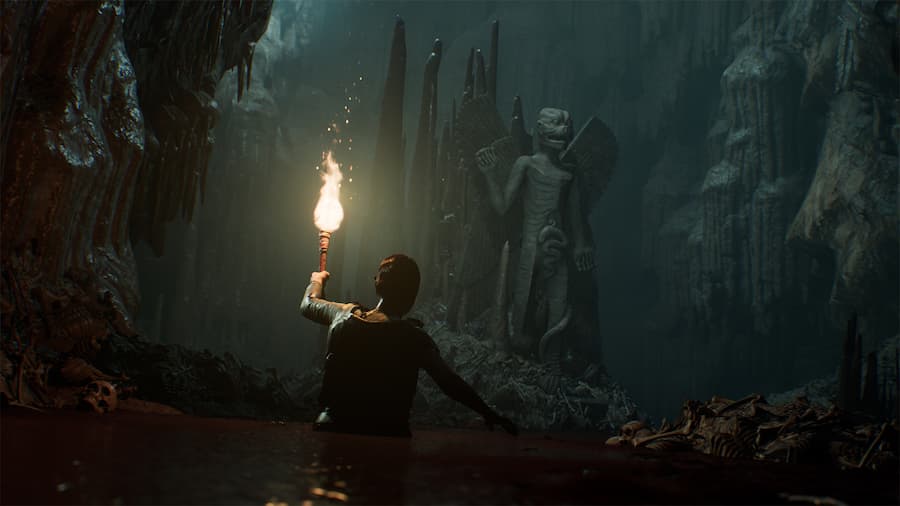 Wondering if you can play House of Ashes with friends in multiplayer either online or offline? Here's what you need to know.
House of Ashes is the third game in the Dark Pictures Anthology series. This time, it's set in Iraq in 2003. As if a backdrop of war wasn't scary enough, the game sees five soldiers end up in a long-forgotten underground temple. And they're not alone. An ancient evil awaits them – and it's up to you who will live and who will die. Well, it's up to you and your friends; that's right, you don't have to play alone.
Like all Dark Pictures Anthology games before it, House of Ashes supports a number of different ways to play. You can tackle it by yourself, of course, but Shared Story and Movie Night mode means you can play it with friends either in local or online co-op too.
Movie Night mode is House of Ashes' local co-op mode. Up to five players can all play together, passing one controller between them. You'll each take control of one or a number of characters, and you'll be solely responsible for their actions. Whenever it's time to switch characters, the game will pause and a screen will pop up, telling you whose turn it is next.
Shared Story mode is House of Ashes' online multiplayer/co-op mode. This mode lets two players play through the game together, each jointly responsible for who lives and who dies. Happily, Shared Story mode supports cross-generation co-op play, too. So if you're playing on Xbox One, you can play with Xbox Series X/S players and vice versa. Game goes for PS4/PS5.
Need more help with House of Ashes? Click here to see all of our guides.