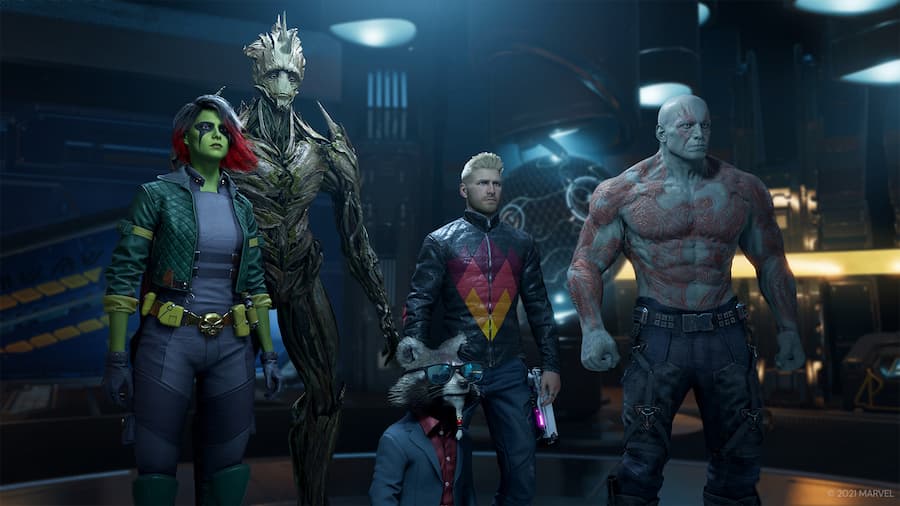 If you're wondering whether you can play Marvel's Guardians of the Galaxy in multiplayer or co-op, you've come to the right place. Here's what you need to know.
The latest game from Eidos Montréal and Square Enix, Marvel's Guardians of the Galaxy is a brand new take on the popular space-faring group of misfits. Putting players in the shoes of Peter Quill, aka Star-Lord, he'll be accompanied by Drax, Gamora, Rocket and Groot on an action-packed adventure spanning the galaxy. But if you're playing it, can you be accompanied by your friends too?
The answer is no: Marvel's Guardians of the Galaxy is strictly a single-player affair; there's no multiplayer or co-op features here whatsoever. It may seem strange – after all, a game about a group of heroes seems like the perfect base for a co-op game. But you can only ever play as Star-Lord. The other characters are all controlled by AI, with you offering them directions while exploring or in combat.
There are no additional multiplayer modes outside of the single-player story either; if you're looking for something to play online with friends, then Marvel's Guardians of the Galaxy is not for you. Don't let that put you off, though. As far as single-player adventures go, this is one heck of a action-packed journey. You can read our review for it by clicking here.
Need more help with Guardians of the Galaxy? Click here to see all of our guides.