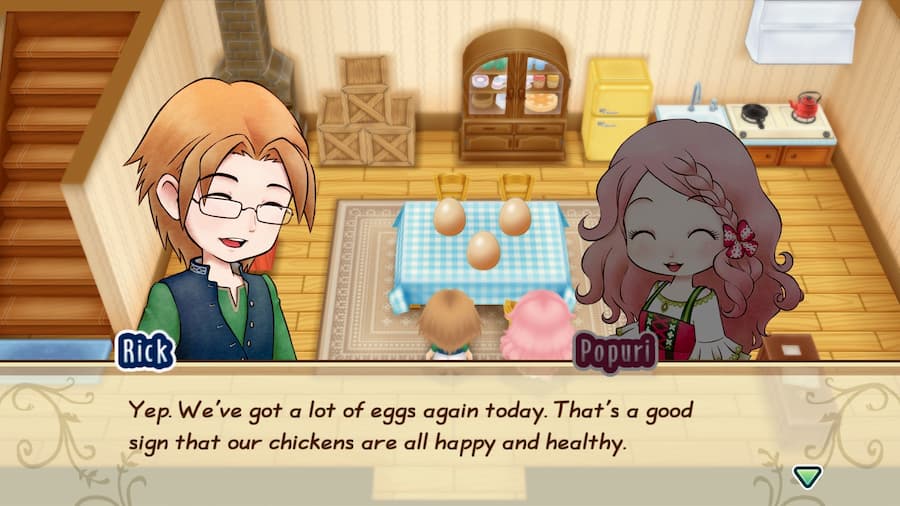 Story of Seasons: Friends of Mineral Town is Harvest Moon but also not Harvest Moon.
Confused? Story of Seasons: Friends of Mineral Town is a remake of the Gameboy Advance title Harvest Moon: Friends of Mineral Town and is being handled by original developers Marvelous. The snag is that original publishers Natsume retained the rights to the Harvest Moon name (and are also putting out their own Harvest Moon games) so the series has become Story of Seasons.
If you're not a Harvest Moon fan, all you need to know really is that Story of Seasons: Friends of Mineral Town is set to a hugely relaxing, cutesy farming sim. With shades of Stardew Valley (which was itself inspired by earlier Harvest Moon games), you're tasked with restoring your late grandfather's farm to its former glory, making friends with villagers, and generally settling into the rural life.
The game released on Switch and PC last July, but if you're a console player, good news: it's now available on PS4 and Xbox One. When we reviewed the Switch release in 2020, here's what we had to say:
"There's a lot of joy to be had in Story of Seasons: Friends of Mineral Town, but it doesn't hand anything to you on a plate. You have to work hard for your rewards; just like life on a real farm, I suppose. It can feel repetitive at times; monotonously watering your plants and petting your animals takes its toll, but as you start to reach new milestones and see the fruits of your labour, Friends of Mineral Town takes on a new life. It's not a game for everyone; it requires patience and perseverance. Progress feels much slower and measured than something like Stardew Valley, but it also means it offers potentially more longevity. If you're looking for something to sink hours into and enjoy a slow, steady stroll rather than an action-packed sprint, Story of Seasons: Friends of Mineral Town might just be for you."
Fishing and horse racing also figure into the mix and you can even get married and, though the trailer only shows off heterosexual pairings, same sex marriage is included in the western version of the game. Being a remake, it'll follow the general template of the original Harvest Moon: Friends of Mineral Town, but will also take advantage of current consoles' power.
However, while the game's aesthetic is generally appealing, there's something about the villagers' eyes that's faintly off-putting. In fact, the more we think about it, the more we're starting to get a Midsommar vibe. You know what? We're just going to stop writing before we scare ourselves any more.
Story of Seasons: Friends of Mineral Town is out now for Xbox One, PlayStation 4, Switch and PC. We'll have more thoughts on the PS4 version of the game early next week, so stay tuned.