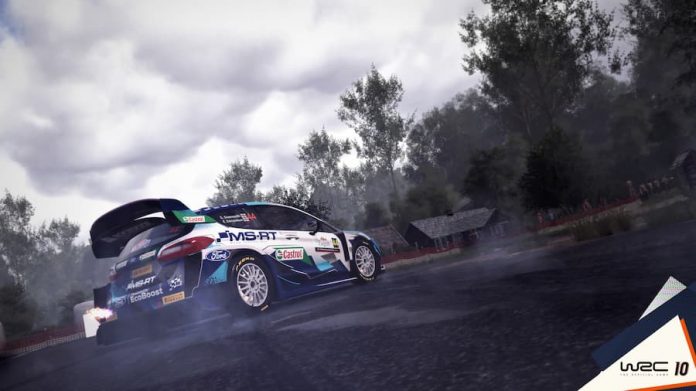 WRC 10 was already a great game, but with its second post-launch update it's just got better.
The November update for WRC 10 adds numerous new pieces of content, which are sure to have players on the edge of their seats. First up, for example, is the introduction of Acropolis Rally 2021. Acropolis Rally was already present in the game thanks to a historical event. But now, three new stages have been added for the 2021 version, and it's available in the game's career mode.
Those who like reminiscing over the history of the WRC will also be pleased to hear that five new anniversary events have been added. Players will be able to jump into the driver's seat of the Toyota Celica Turbo 4WD and take on the 1994 Rally Argentina with Didier Auriol and Bernard Occelli, compete in the 2004 Rally Argentina with Carlos Sainz and Marc Marti in the Citroen Xsara WRC, jump into the Citroen Xsara WRC again for the 2002 Rally Germany with Sébastien Loeb and Daniel Elena, join Richard Burns and Robert Reid in the Subaru Impreza S5 WRC #99 for the 2000 Safari Rally in Kenya, and take the Volkswagen Polo R WRC for a spin with Jari-Matti Latvala and Mika Anttila in the 2016 Rally Mexico.
And that's not all. A realistic mode setting has been added to Club mode, allowing players to make their experience more authentic and challenging. Turn it on, and damage will be carried through stages, and stages themselves are played in one shot and cannot be replayed. And finally, a new car has been added. You can now get behind the wheel of the legendary Subaru Impreza WRC.
You can read our review of WRC 10 here. And check out the trailer for the new update below.