2
Super Smash Bros. Ultimate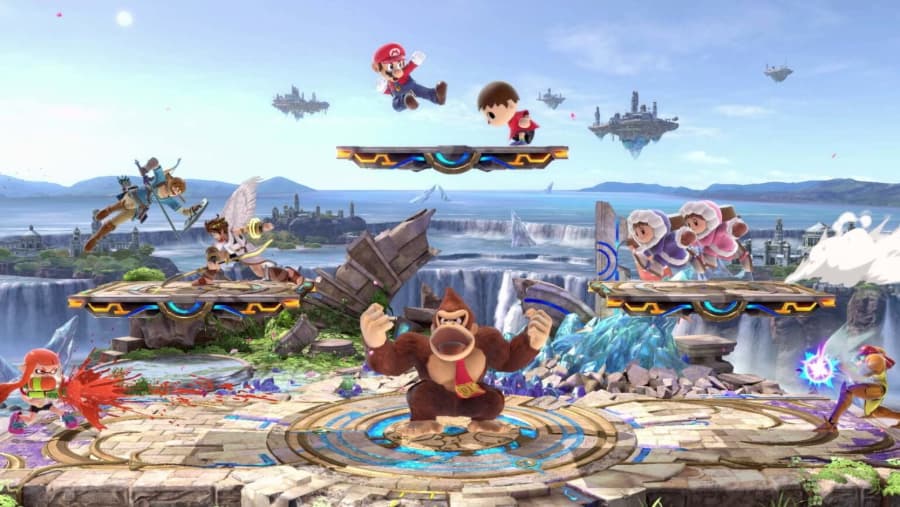 If you want to battle your friends and family in the name of fun, you can't do better than Super Smash Bros. Ultimate. Well, as long as someone has unlocked all the characters first.
Super Smash Bros. Ultimate has a ridiculously large roster of fighters and stages to unlock, and the more you have available, the more fun you can have. Avid gamers will chose their favourite characters from across multiple franchises, while those less familiar with video games will just choose whoever they think looks coolest. Either way, they're sure to have fun trying to knock other players out of the varied arena.
Of course, those who have put some time into the game will have an advantage, but Super Smash Bros. Ultimate is easy to pick up and is fun to play whether you win or lose. If you  are looking for something to play with friends, this is one of the best party games on Switch, hands down.
Read our review of Super Smash Bros. Ultimate