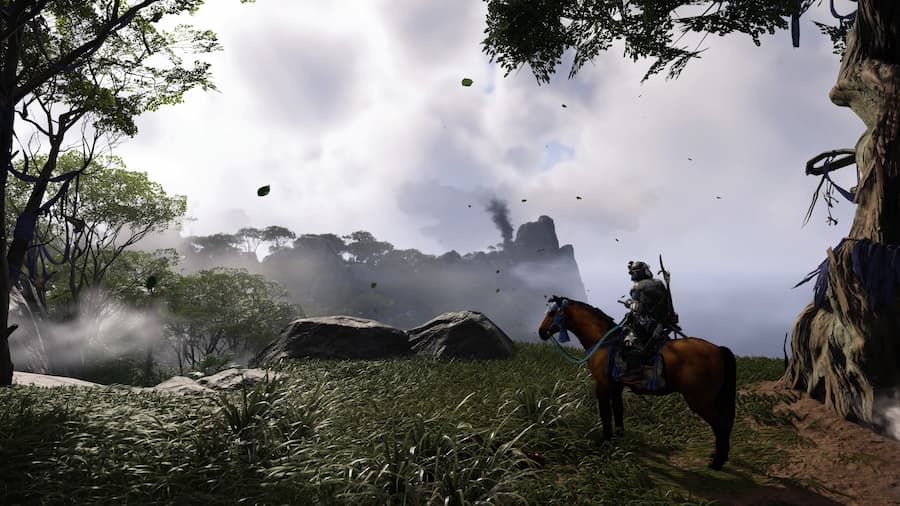 Photo modes in video games have become something we value.
Video game photography has dramatically increased in popularity over the last five years or so. It's perhaps because games continue to look better and better, and in-built screenshot features on consoles have made it easier than ever to capture a moment that's caught our eye. The best games for a bit of photography, however, are those that have photo modes, and there are plenty of those on PS5.
While it's easy to reach for the Share button on the DualSense controller and take a screenshot, it's simply better when you can pause the action and fiddle around with factors such as the camera angle, depth of field, and hopefully even more. The games that offer the best photo modes allow players to take shots that some wouldn't believe have originated from within a video game.
If you fancy trying a bit of video game photography yourself, we've put together a list of the best PS5 games with photo modes. Each and every one of these games is not only a blast to play, but also has a robust photo mode that will enable to take some brilliant shots. So, snap away and enjoy.
Want to support GameSpew? If you decide to buy any of the games on this list, please consider doing so via our affiliate links, included below each entry. It won't cost you anything extra, but we'll get a small slice of the purchase.
Assassin's Creed Valhalla
Just how are you supposed to get anything done in Assassin's Creed Valhalla with all that beautiful scenery? You may have been tasked with visiting a faraway town in order to forge an alliance, but thanks to an easily accessible and very robust photo mode it might take you an age to get there.
Assassin's Creed Valhalla's mostly rural world is a digital photographer's dream thanks to brilliant lighting and atmospheric effects that make it even more of a sight to behold. And there there are the more fantastical elements of the game, too, allowing you to take some snaps that are a little bit more out there. Needless to say, if you're after the best PS5 games with photo modes, consider this a must-have.
Read our review of Assassin's Creed Valhalla
Ratchet & Clank: Rift Apart
With its Pixar-quality visuals, you'll be very happy indeed that Ratchet & Clank: Rift Apart has one of the best photo modes around.
Thwarting Dr. Nefarious might be your main goal in Ratchet & Clank: Rift Apart, but when the visuals are this good, it can wait. As you move from one world to another, blasting any adversary that stands in your way, chances are you'll make ample use of the game's photo mode to capture some truly stunning shots. Hell, you can even zoom into Ratchet's eyes to see what's reflected in them thanks to ray-tracing. So, Ratchet & Clank: Rift Apart is both a blast to play and to take photos in. What more could you want?
Read our review of Ratchet & Clank: Rift Apart
Ghost of Tsushima: Director's Cut
Ghost of Tsushima is a brilliant game, and every second spent playing it is enhanced by the fact its scenery is absolutely breath-taking.
Set in Japan, there are ornate temples, cherry blossom trees, and fields of brightly-coloured flowers all around you. There's also a fantastic weather system, and the fact that everything is just so darn detailed. It all makes for a game world that's extremely dynamic, and also rife with moments where you'll quickly want to push the photo mode button to capture that perfect shot. Ghost of Tsushima has one of the best photo modes around, too, with a wealth of options to fiddle with. And on PS5, your shots are bound to look better than ever before.
Read our review of Ghost of Tsushima: Director's Cut
Kena: Bridge of Spirits
Like Ratchet & Clank: Rift Apart further up this list, Kena: Bridge of Spirit is another game with animated movie-quality visuals. And so of course you're going to find yourself wanting to take some screenshots from time to time.
Thankfully, Kena: Bridge of Spirts has a fully-featured photo mode that's also easily accessed, allowing you to take impromptu shots as you play. You can even make Kena or other characters in the frame say Cheese! to get the best shot. Or make them pose for you. Factor in a wide range of sumptuous environments and some uniquely-designed enemies, and you have a game that's gripping from beginning to end. This is one of the best PS5 games with photo modes for sure.
Read our review of Kena: Bridge of Spirits
Death Stranding: Director's Cut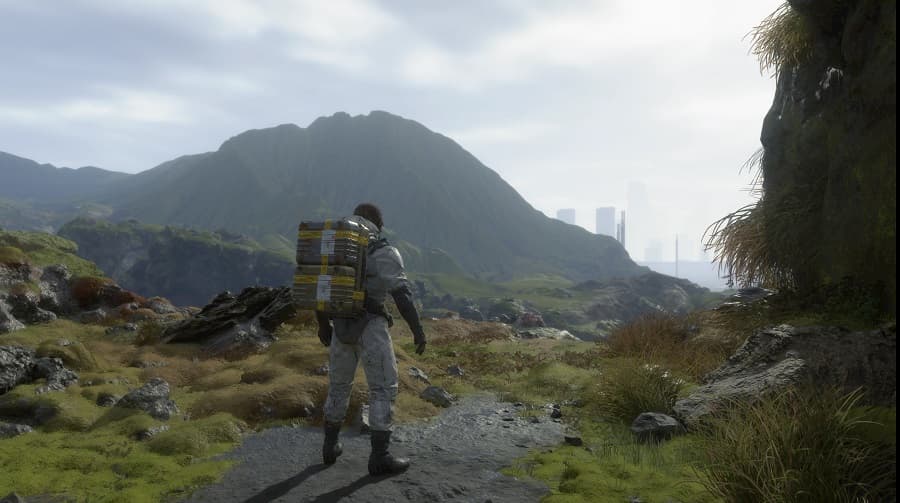 Years after its release, we still can't make our minds up about Death Stranding. There are times where playing it bores us silly, yet we push on, eager to see what happens next in the story. Also, it has one hell of a soundtrack, and the visuals are sublime.
Death Stranding: Director's Cut, available exclusively on PS5, undoubtedly makes the game better, with numerous gameplay additions that smooth out some of it frustrations. Of course, the visuals are noticeably improved too. So, if you want to play a game that's all about an epic journey, filled with the type of outlandish occurrences that only Hideo Kojima could think of, definitely give it a go. And along the way, you'll be able to take some very impressive pictures of the game's awesome environments in one of the best photo modes around.
Read our review of Death Stranding
Returnal
Tasking players with making their way through numerous biomes after finding themselves stranded on an alien planet, Returnal is for those who like a challenge. And after its latest update, it's also for those who like the odd bit of video game photography.
With most of the game's biomes offering dramatically different scenery to the last, there are some varied photos to be had. The creatures you face off against in Returnal are a unique bunch, too, with many having tentacles that swing around erratically. Throw in some spectacular effects, and you have a game in which you can take some very special photos indeed. So, for those seeking out the best PS5 games with photo modes, this comes highly recommended.
Marvel's Spider-Man: Miles Morales
Being rather playful – well, at least when the situation isn't desperate – Spider-Man is the perfect candidate for a good video game photo mode. And if you have a PS5, Marvel's Spider-Man: Miles Morales delivers the goods.
Swinging around New York, you're able to take some spectacular shots thanks to the level of detail that's on offer. There's even ray-tracing, so you can have fun capturing Spider-Man's reflection. Perhaps best of all though, is the fact that you can pose Spider-Man. Combined with a wide range of suits of unlock, you can have a hell of a lot of fun putting together some memorable photos. You essentially get to be Peter Parker and Spider-Man.
Read our review of Marvel's Spider-Man: Miles Morales
Demon's Souls
Do you like medieval fantasy settings, complete with dragons, the undead and other ghastly monsters? If so, you'll love playing around with Demon's Souls' photo mode.
Remade from the ground up for PS5, Demon's Souls has one of the best photo modes around. At any point during gameplay, it can be quickly accessed to allow you to line up the perfect shot, capturing the brilliant scenery that's caught your eye, or an action that looks particularly impressive. And there will be many times where that's the case, as Demon's Souls looks sublime. The textures here are phenomenal, resulting in character and enemy models that have to be seen to be believed, and environments that are just dripping with atmosphere.