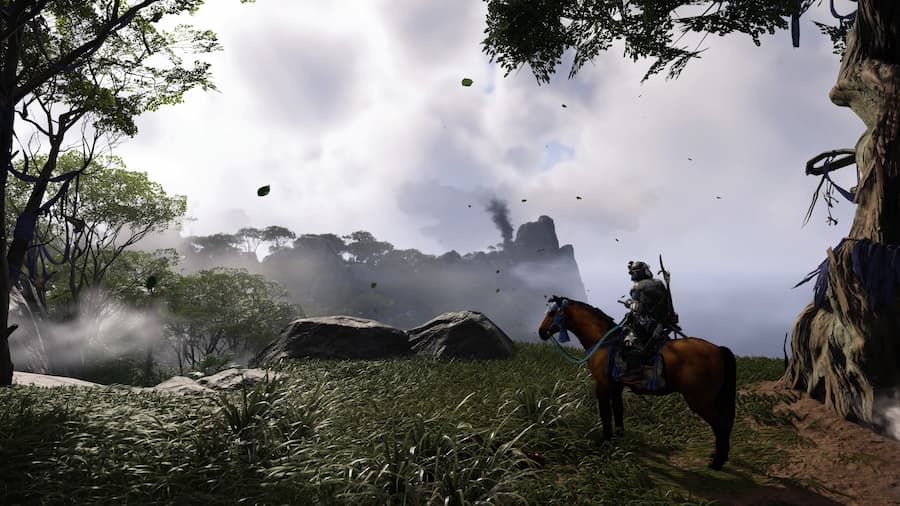 Samurai action-adventure Ghost of Tsushima has sold over eight million copies in the year and a half since its release.
That's good news for developers Sucker Punch, who tweeted their delight, though it does mean we keep having to check we're spelling "Tsushima" properly. The game hit the PlayStation 4 in July 2020 and landed on the PlayStation 5 as in August 2021, along with the new Iki Island expansion.
We thoroughly enjoyed Ghost of Tsushima when we got our hands on it, calling it "..quite possibly the best samurai game ever made", and the new Playstation 5 Director's Cut bumped it even further up in our estimation. The optional black-and-white Kurosawa-style visual filter is the icing on an already delicious cake.
In fact, shifting eight million copies has to guarantee the game a sequel, right? Maybe, maybe not. Jeff Ross, game director on Days Gone pointed out that the zombie bike-em-up sold closer to ten million copies over roughly the same period of time and their team was, apparently, made to feel like that accomplishment was a big let-down. So what's the difference?
At the time I left Sony, Days Gone had been out for a year and a half (and a month), and sold over 8 million copies. It's since gone on to sell more, and then a million+ on Steam. Local studio management always made us feel like it was a big disappointment. #daysgone #PlayStation https://t.co/KMZr2pGe9r

— Jeff Ross (@JakeRocket) January 5, 2022
While we're not privy to Sony's internal practices, one report has suggested that Days Gone's would-be-sequel was rejected because "..its development had been lengthy and critical reception was mixed."
Days Gone sports a Metacritic metascore of 71 and a user score of 8.4, compared to Ghost of Tsushima's 83 and 9.1. That might not seem like a huge difference, but as reported by Kotaku (and several other outlets), put a lot of stock in scores, to the point where games developers bonus can hinge on hitting a particular average.
Still, congratulations to Sucker Punch for hitting that milestone, and we have our fingers crossed that Ghost of Tsushima 2 is in development, with full PSVR2 support.