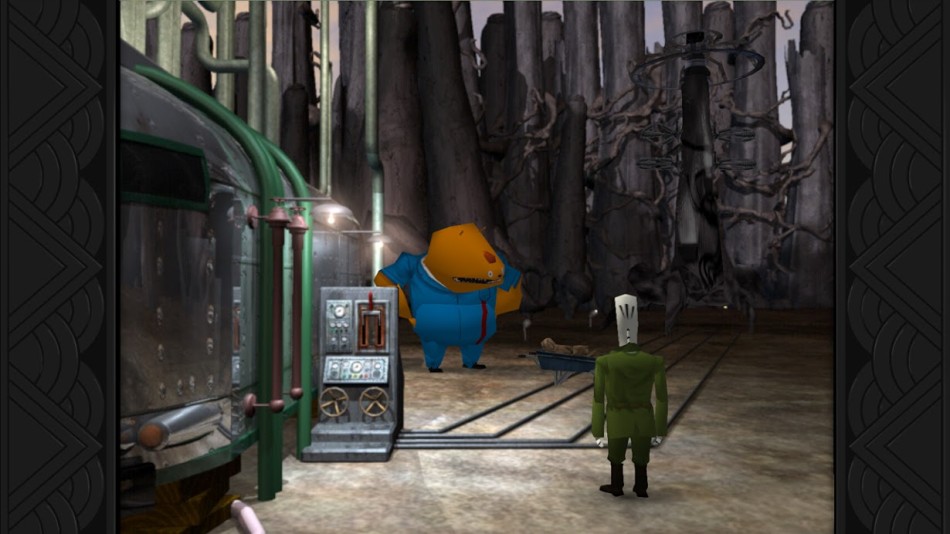 Originally brought to us on PC in 1998, Grim Fandango has since been revamped and brought to consoles as Grim Fandango Remastered. Its age means its slightly rough around the edges now, but don't let that put you off. This is still one of the best point and click games of all time, and it's easy to see why.
In Grim Fandango, you take on the role of Manny Calavera. He's a grim reaper of sorts, in a role as a 'travel agent', selling afterlife travel packages to the recently departed. When one of his clients doesn't get the package she deserves, however, it sparks Manny, along with hits trusty sidekick Glottis, to journey across the underworld to assist her.
As you'd expect, puzzles are at the forefront of Manny's adventure. Although they can be tricky at times, the fantastic characters, witty dialogue and original locations keep you coming back for more. We've lost count of how many times we've played Grim Fandango in the last 20 years. But we'll never get tired of Manny and Glottis' adventures. Hands down, this is one of the best point and click adventure games on Switch.