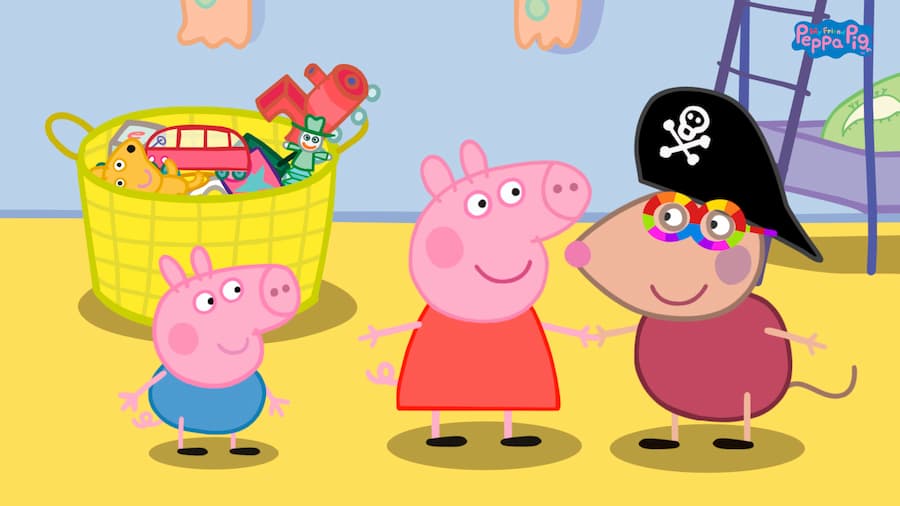 If you're a gamer and a parent, chances are you'll want to introduce your children to video games at some point.
By the time a child is three or four years old, they'll likely be curious about your hobby. And it can be a good time to introduce them to suitable games. Thankfully, there are many great games for 3 to 4 year olds there – particularly on Nintendo Switch, a perfect console for young players. Even getting a youngster used to using a controller can be tricky, and the Switch's Joy-Cons are ideally suited to small hands.
How to choose a video game that's suitable for a 3 to 4 year old
It's very important to choose the right type of game for a 3 to 4 year old, however. You'll want to go for something with very simple controls, easy-to-follow instructions and, ideally, the freedom for your child to enjoy exploring and taking things at their own pace.
It's equally important to be patient with your child as you introduce them to video games. Allow them to take their time, and allow them to make mistakes. It's how we all learn! It also doesn't matter if they're not reaching the end of a level or meeting the goals they're 'supposed' to. When children first start playing video games, it's about letting them have fun and get used to being in control of their on-screen character.
The best games on Switch for 3-4 year old children
Of course, not every video game on Switch is suitable for a 3 or 4 year old. And it's not always obvious what will be suitable for the youngest of players. We're here to help. We've rounded up a list of some of the best Switch games for 3 to 4 year olds, keeping easy controls, child-friendly visuals and engaging themes in mind. Read on to see our picks.
Want to support GameSpew? If you decide to buy any of the games on this list, please consider using our affiliate links, included below each entry. It won't cost you anything extra, but we'll get a small slice of the purchase. Thank you.
1. My Friend Peppa Pig
There's a lot to love about My Friend Peppa Pig as a video game for young children. One, it's based on Peppa Pig, one of the most popular kids cartoons of our time. Two, it's very easy to play, thanks to its intuitive one-button control system. And three, it looks exactly like the TV series. Essentially, it lets children star in their own episode of Peppa Pig. First, they'll design their own character, then they'll get to go on adventures with Peppa.
It's a short and fairly small game, all things considered, but it's perfect for 3 to 4 year olds looking for their first game to play. As Peppa's new friend, players can explore familiar locations like Peppa's house, the park, Granny and Grandpa's House and the beach. Doing something simple like jumping in a muddy puddle can be so much fun. So, if your children are fans of Peppa, consider this one of the best Switch games for 3 to 4 year olds.
Read our review of My Friend Peppa Pig
2. Little Friends: Dogs & Cats
Most children love dogs or cats. And, particularly if they don't have a family pet of their own, they may be very eager to spend some time with a pet. Little Friends: Dogs & Cats presents the perfect opportunity: a pet you can play and interact with, without any of the associated expenses, commitments and mess. A win-win for everyone!
Little Friends: Dogs & Cats allows children to choose one of twelve pets to adopt and play with. There's a variety of dog breeds, including toy poodle, chihuahua, French bulldog, Labrador and more, along with a variety of cats. Whichever you choose, you'll be able to play with them, train them, pet them and play with them. Oh, and dress them up in various outfits, and take them out for walkies at various locations. It's the ideal game for 3 to 4 year olds as it allows them to play however they want, along with teaching them about the basics of pet care. Perhaps a perfect introduction if you are considering adopting a real pet, perhaps?
3. Coloring Book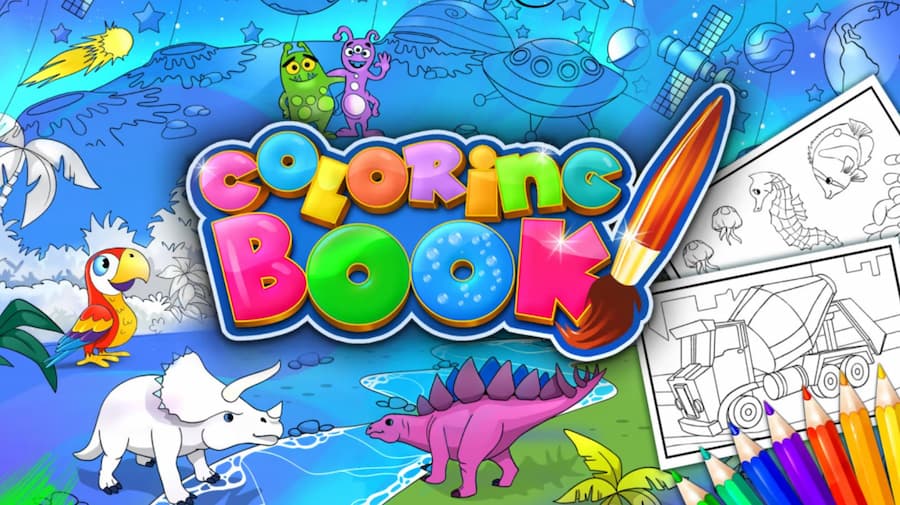 Colouring is the perfect activity for children, particularly those aged 3 to 4. And most will happily sit and add some colour to their favourite images. Coloring Book allows them to do just that, while also getting used to using a video games console. By using their finger, they can select a colour then apply it to a section of the image, until they've created a beautiful piece of art.
The best thing about Coloring Book? The basic version of the game is absolutely free to download. The free version provides 12 drawings for children to complete, and more are available as paid downloadable content, arranged into themes. Chose from cats, ocean, farm, girls room, construction and dinosaurs, depending on your child's favourite things. There's also a 'Whiteboard', allowing for completely free creativity with a palette of colours and drawing tools. This is a great tool for getting creative, and one of the best games for children aged 3 to 4 on Switch.
4. LEGO Incredibles
Most young children are already very familiar with LEGO bricks, so a LEGO video game is the ideal starting place. There are plenty to choose from, but all have a very similar gameplay loop. Open worlds lead into linear levels, but all allow for the freedom of running around, exploring, and smashing stuff up. That's the real joy of a LEGO game, whether you're three years old or thirty years old.
We've chosen LEGO Incredibles, because it's one of the most recent LEGO games, and it's also a franchise that's very popular with 3-4 year olds. Any Pixar franchise is, let's face it. LEGO Incredibles lets players take control of LEGO versions of the popular superhero family, and explore the world around them. It's got one of the best open worlds of any LEGO game, so your little one doesn't need to worry about meeting goals or reaching the end of a level. They can simply enjoy running around an open world, doing whatever they want to do. Because of that, this is one of the best Nintendo Switch games for 3 to 4 year olds.
Read our review of LEGO Incredibles
5. Paw Patrol The Movie: Adventure City Calls
If you're a parent to a young child, you probably have the Paw Patrol theme tune etched into your brain forever. It's one of the most popular series for tots and young children; those adventure-seeking pups are beloved by almost every kid we know. And for good reason: the colourful visuals, adorable doggos and easy-to-follow storylines make for an award-winning combination. And it turns out it's a formula that works just as well in video game form, too.
Paw Patrol The Movie: Adventure City Calls is the third Paw Patrol video game to be released. And in our opinion, it's the best one. It's level-based, with each level taking place in a different part of Adventure City. Each level sees the player take control of a different duo of pups, and for the most part all you need to do is run around, collecting coins. Every so often you'll need to use one of the pups' special abilities, however, which means pressing a button that comes up on screen. The instructions are very clear, and inputs are very simple – it's the best Switch game to start out with for 3 and 4 year olds.
Of course, it'll be doubly popular if your little one also loves Paw Patrol. Surely being in control of the characters they've seen and loved on TV will be a real thrill for them?
Read our review of Paw Patrol the Movie: Adventure City Calls