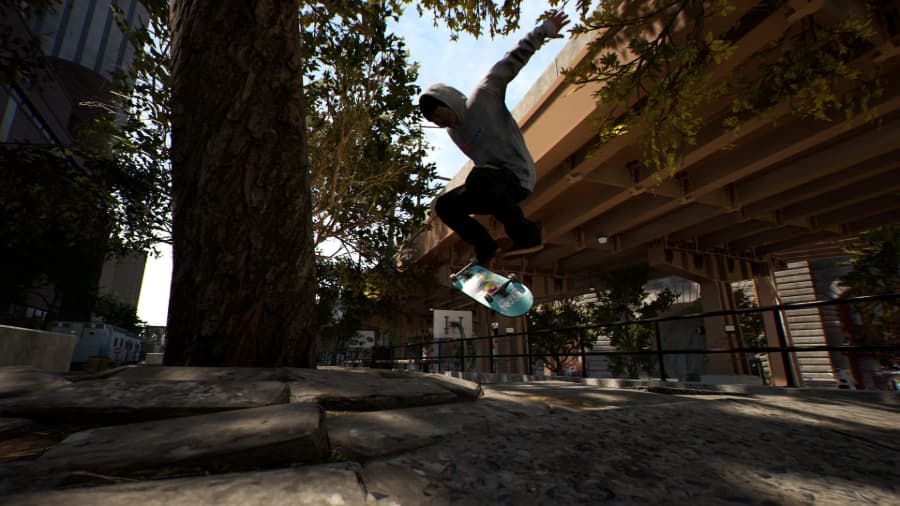 PC skate-em-up Session: Skate Sim, currently available through Steam Early Access and Xbox Game Preview, has received its biggest update yet.
No, you can't play as Solid Snake, much as we enjoyed Metal Gear Solid 2: Substance's off-the-wall skateboarding section. But it does dial up the realism and features a wealth of little touches most people wouldn't have thought of.
You can find the full list of changes on the game's Steam store page, but one change that immediately stands out is the addition of pedestrians. Session has, up until now, taken place in a strange world where, more so than the current pandemic, not a soul walks the streets. The addition of pedestrians should give you the impression that you're not skateboarding through some post-apocalyptic world.
On top of that, there are three new areas to skate around, new real-world brands inserted into the game (we're curious as to whether any money changed hands), better physics, better animations and so on. The coolest little touch is the way that, in the replay editor, the camera now has a more pronounced wobble, giving you the impression that you're being filmed on a portable hand-held camera.
If you've been playing Session: Skate Sim, these features should be a welcome addition and if you've yet to dive in you can get your hands on it via the Steam Store or Xbox Store.