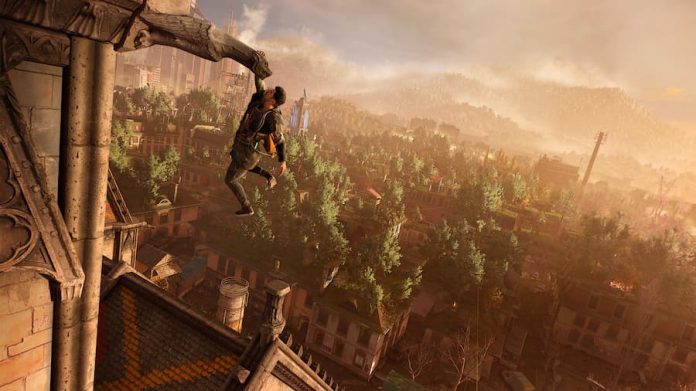 Dying Light 2's newest chunk of post-release content arrives tomorrow, bringing with it four new parkour trials.
Sure, it's not the Mirror's Edge crossover we were hoping for, but we'll take any opportunity to push our parkour, or free-running, skills to the limit. And by that we mean fall off a roof and get eaten by zombies as we repeatedly fail at an out-of-reach handhold.
Dubbed "The Flying Scorpion", the challenges will test your wall-running skills, gliding abilities and more. No, using a glider isn't technically parkour, but developer Techland presumably felt the need to mix things up.
There's no mention of any specific rewards, which is a shame because we'd love to be able to swap Aidan out for Faith from Mirror's Edge. And that's not just because we're bitter that Mirror's Edge never got a proper, non-reboot sequel. Still, Techland has promised five years of post-launch support, so maybe we'll get lucky.
The challenges will be available from March 17th and should remain a permanent part of Dying Light 2: Stay Human. There's also a new series of videos on the way, "At the Fish Eye", which focus on post-launch activities. Check out the faintly embarrassing teaser here.
Dying Light 2: Stay Human is available on PS4, PS5, Xbox One, Xbox Series X/S and PC. If you're wondering whether to plunge into its post-apocalyptic world, read our review.