Anybody who knows anything about video games knows that they take a hell of a lot of work to create.
Just look at the credits for any AAA release. You'll see that literally hundreds of people have been involved in its production. But that's not the case for all games. Plenty of games are made by a teeny, tiny team. In some cases, games are made by just one person. And when those games turn out to be excellent, it's an incredible feat.
Here we've rounded up twelve of the best games made by just one person. Of course, some of them have gone on to be much bigger franchises (ahem, Minecraft), but their roots came from the work and ingenuity of one sole creator. And each and every one of the games on this list deserves to be celebrated for that.
Want to support GameSpew? If you buy any of the games on this list, please consider using our affiliate links, included below entry. It won't cost you anything extra, but we'll get a small slice of the purchase. Thank you.
This list was originally published in 2015 and it has been kept updated since.
Papers, Please
Developed by Lucas Pope
Available on: PC, PS Vita
Original release date: 8 August 2013
Papers, Please is a 2013 PC game developed by Lucas Pope, a former Naughty Dog developer. Captioned "A Dystopian Document Thriller", the game chronicles your job as an immigration officer as you decide who can and can't enter the fictional Eastern European country of Arstotzka.
Papers, Please was incredibly well-received; it had a Metascore of 85, and even bagged a BAFTA for Best Simulation Game in 2014. It's not Pope's only game, either; he's since gone onto create Return of the Obra Dinn, a game equally as well-received. But for us, Papers Please remains one of the best games made by one person.
Will You Snail
Developed by Jonas Tyroller
Available on: PlayStation, Xbox, Switch, PC
Original release date: 9 March 2022
The newest game on this list truly deserves a place amongst the best games made by one person. Will You Snail is the brainchild of Jonas Tyroller. It started out life as a "silly little side project" before eventually developing into a game that Tyroller spent years working on. The result is a hardcore platforming game set in a world that's controlled by an evil AI – and it's unlike anything else you'll ever play.
Rather than double down into the twitch platforming category, Tyroller has created something truly unique with Will You Snail, adding in puzzles, an engaging narrative, funny commentary and plenty of twists and turns along the way.
Stardew Valley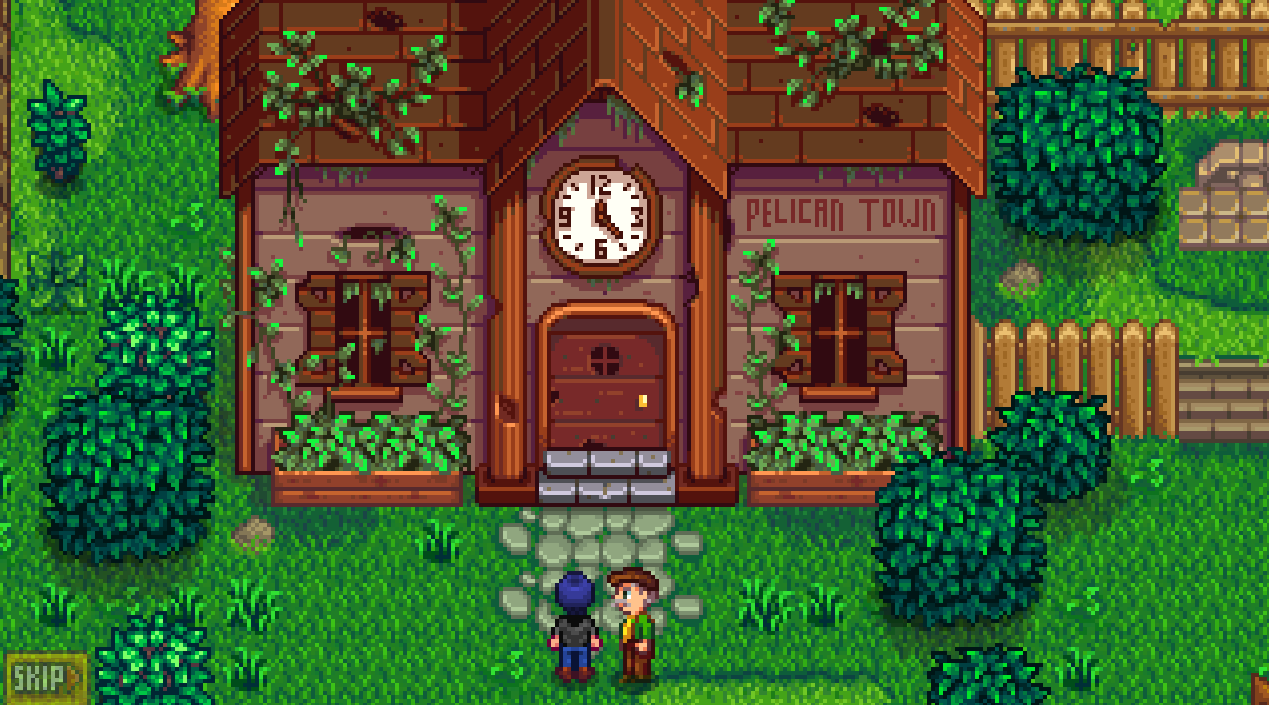 Developed by Eric Barone
Available on: PS4, Xbox One, Switch, Vita, PC
Original release date: 26 February 2016
Stardew Valley quickly became incredibly popular following its release on PC in February 2016. Since then, it's been ported to just about major format. Its developer, Eric Barone, continues to dedicate time to it, expanding it and developing it in new ways.
It's hard not to love Stardew Valley. It's a farming sim at its most basic, but there's much more to the game than watering your plants. Stardew Valley allows the player freedom to explore the town, get to know (and romance, if you want) the townsfolk, and grow your farm into a thriving agricultural wonderland.
All of this is even more impressive when you consider that Stardew Valley was made by just one person, Eric Barone (aka ConcernedApe). He originally created Stardew Valley as a fan homage to the classic Harvest Moon games, but it quickly gained its own identity. And, dare we say it, it's now even more popular than its inspiration.
Read our review of Stardew Valley
Mable & The Wood
Developed by Andrew Stewart (Triplevision Games)
Available on Xbox, Switch, PC
Original release date: 23 August 2019
Mable & The Wood is a gorgeous pixel-art Metroidvania that puts you in control of a young girl – the titular Mable. A tiny wee thing, Mable can't lift up her sword, so instead attacks enemies by changing form. She can, for instance, turn into a fairy, fly up into the air and call for her sword to fly through the air in her path. It's a unique twist on a tried and tested formula.
Created by UK-based Andrew Stewart, it's been a labour of love in his spare time, fitting in development over four years in between a full-time job and his duties as a dad. That's a feat for anyone, but when the result is as something as charming as Mable & The Wood, one of the best games made by one person, it deserves to be celebrated.
Read our review of Mable & The Wood
Axiom Verge
Developed by Tom Happ
Available on: PlayStation, Xbox, Vita, Wii U, Switch PC
Original release date: 14 May 2015
Released back in 2015, Axiom Verge is the labour of love of Tom Happ. He spent seven years creating the game in his spare time. Seven. Years.
Happ has carefully created everything by himself, from set design to the music. The finished product is an immensely enjoyable side-scrolling metroidvania. It's probably one of our favourite metroidvanias of recent years, in fact; not much else has come close to rivalling Castlevania: Symphony of the Night for us. With gorgeous pixel art and some truly freaky designs reminiscent of HR Giger, it's without a doubt one of the best games made by one person.
Axiom Verge has been ported to every major format, most recently onto Nintendo Switch in October 2017. It's even spawned a sequel, Axiom Verge 2 which released on PC, Switch and PS4 in August 2021.
Read our review of Axiom Verge
Braid
Developed by Jonathan Blow
Available on: PC, PS3, Xbox 360
Original release date: 6 August 2008
A platform puzzle game created by Jonathan Blow, Braid first released on Xbox 360 back in 2008. It's still considered to be one of the finest examples of indie game development.
Braid puts you in control of protagonist Tim. It packs in a lot of typical 2D platforming elements – running, jumping, and stomping on enemies to defeat them – but it sets itself apart from the rest by introducing a time control element. To solve many of the game's puzzles, you'll have to manipulate time by utilising your ability to rewind time.
An Anniversary Edition of the game is scheduled to arrive on PC and current-generation consoles at some point this year, updating the game with re-drawn art and developer commentary.
Cave Story
Developed by Daisuke Amaya (Studio Pixel)
Available on: 3DS, Switch, Wii, PC
Original release date: 20 December 2004
Originally released in 2004 for PC, Daisuke Amaya's Cave Story has been ported to several formats since. Most recently, it released on Switch in June 2017 as Cave Story+.
A side-scrolling platform game, Cave Story is rich with story and addictive gameplay. It's a fairly sizable game, taking between six to eight hours to complete.
Considering that Amaya originally made it in his free time over a five-year span, starting while he was in college, that's quite a feat. Even almost 18 years after it first released, Cave Story is still a beloved indie classic that'll never get old.
Dust: An Elysian Tail
Developed by Dean Dodrill
Available on: Xbox, PS4, Switch, PC
Original release date: 15 August 2012
When we played Dust: An Elysian Tail for the first time, we had no idea it was developed by one person. It's so well-crafted and rich in detail that it surely had to have been made by a large team. Not so: it was made solely by Dean Dodrill, a self-taught illustrator. He not only programmed Dust single-handedly, but he also did all the artwork. That's an incredible feat.
Dust: An Elysian Tale puts you in the shoes of the eponymous Dust, a warrior who wields the powerful Blade of Ahrah. It's up to him to battle his way through hordes of enemies, helping civilians along the way, completing quests and solving puzzles. Since its original release on Xbox 360 in 2012, it's been ported to PC, PS4 and iOS. We'd love to see it come to modern consoles too, but who knows if it will happen. Still, if you enjoy action-adventure titles and love gorgeous art, this is a game well worth playing.
Knytt Underground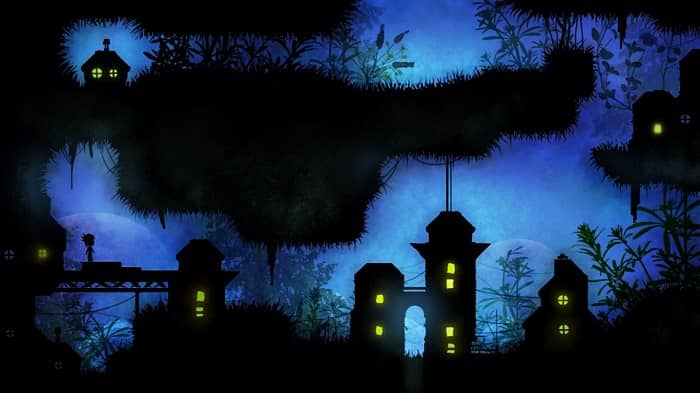 Developed by Nicklas Nygren
Available on: PS3, Vita, Wii U, PC
Original release date: 18 December 2012
Developed by Nicklas Nygren – also known as Nifflas – Knytt Underground launched in 2012 on PlayStation Vita and PS3, later being ported to PC and Wii U. A 2D side-scrolling adventure, this is Nygren's most ambitious project, fusing elements from his earlier games – Knytt and Deep Forest.
Although Nygren has some of his own original songs on the soundtrack, it does feature songs from other artists. But in terms of artwork and programming, it's all Nygren. And considering the scope of the game – you'll find yourself exploring over 1,800 rooms split over multiple environments – that's a pretty impressive feat.
Lone Survivor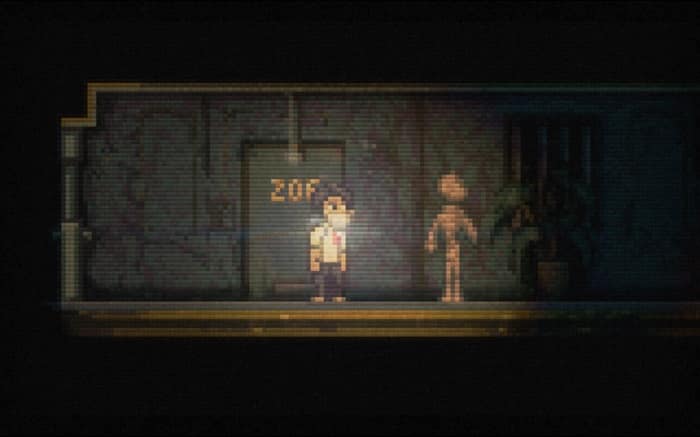 Developed by Jasper Byrne (Superflat Games)
Available on: PS4, PS5, Vita, Wii U, Switch, PC
Original release date: 27 March 2013
Lone Survivor is a 2012 game created entirely by Superflat Games, the one-man development company of Jasper Byrne. It's a 2D pixelated survival horror game that puts you in control of a man wearing a surgical mask. 'Unsettling' is the theme that runs throughout Lone Survivor; you'll encounter mutants and other horrors as you progress through the game.
Originally released in PC in March 2012, Lone Survivor has since been ported to PS4 and PS Vita as a 'Director's Cut'. Taking anywhere between three and eight hours to complete, it has a number of different endings, encouraging multiple playthroughs if you want to see the full extent of Jasper Byrne's creation. If you're a fan of horror games and love eerie atmospheres, this is worth your time. It may be nearly 10 years old, but Lone Survivor is still one of the best games made by one person.
Thomas Was Alone
Developed by Mike Bithell
Available on: PS4, Xbox, PS Vita, PS3, Wii U, Switch, PC
Original release date: 30 June 2012
Thomas Was Alone is perhaps one of the most well-known games made by one person. Created by Mike Bithell, it's a puzzle game where shapes have personality. It was originally released as a Flash game in 2010, but later saw a wide release across PC and consoles.
The game puts you control Thomas, a small rectangle, and his geometric companions. As you play, you'll meet new shapes, each one having their own individual skill. There's a tall rectangle, for instance, who can reach higher. And a smaller shape who is very good at jumping. Each shape's skill will need to be utilised in order to progress through the level. Yes, it's a very simple premise, but coupled with the incredible narration by Danny Wallace, it becomes something rather special.
Bithell has gone on to form Bithell Games, and has released numerous projects alongside a small team – the most recent being the dramatic card-based game, The Solitaire Conspiracy.
Undertale
Developed by Toby Fox
Available on: PS4, Xbox One, Switch, Vita, PC
Original release date: 15 September 2015
If you ask any gamer to name some of their favourite indie games, Undertale is sure to pop up more often than not. It's a lo-fi RPG that puts you in control of a young child who finds themselves in the 'Underground'; a region of Earth hidden away by magic. On your journey you'll meet a wide range of characters, solve puzzles and engage in combat.
One area that Undertale has been largely praised for is its unique approach to combat. Most RPGs will have you swinging a weapon without asking questions, but Undertale gives you the option to attempt to befriend a lot of the monsters that you'd otherwise kill.
Developed by Toby Fox and first released in September 2015, Undertale is now available on PC, PS4 and Nintendo Switch. It's beloved by pretty much anyone who has ever been introduced to it, and without a doubt it's one of the best games made by one person.