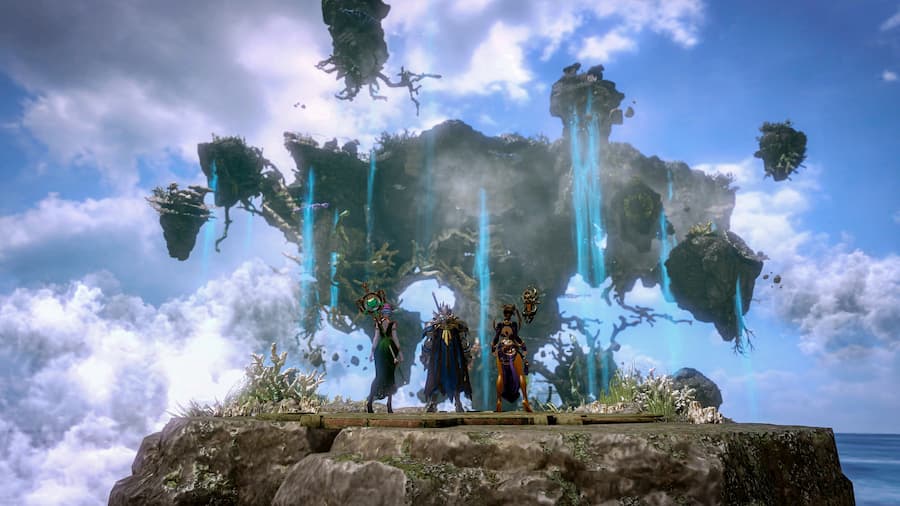 Lost Ark shows no signs of standing still, with a new road map revealing just what's coming next for the popular MMORPG.
Sure it's not about to knock World of Warcraft off its pedestal but it's still had over 300,000 concurrent players in the last 24 hours. Now, publisher Amazon (yes, that Amazon) and developer Smilegate have revealed some of their future plans for the game.
First of all, next April there'll be a "New Martial Artist Advanced Class", the Glaivier. She'll sport two skill sets, Focus and Flurry. The former is a targeted attack, while the latter is more rapid fire, the equivalent of getting the épée in Elden Ring and just hammering the light attack button.
There'll also be a new continent, "South Vern". Once a barren wasteland, settlers breathed new life into it. But now, something's up and it's up to you to investigate. At least, that's what Lost Ark's website says. We just can't past there being a place called "Vern".
The game will also be receiving some quality of life improvements in April. Then, in May, it'll be getting a new warrior class, the Destroyer, a new Legion Raid and more. Smilegate have other improvements and tweaks in mind though they've advised that May's additions, the Destroyer included, could be pushed back if necessary.
Is this new class and new continent going to make us dive into Lost Ark? Probably not, but that's not the point. These additions are to keep existing players playing, to ensure that those 300,000 players don't wander away and find something else to play. Lost Ark is free and so it only really makes money if players are willing to pay – the less players, the less payers.
If you do want to get into Lost Ark, you can downloaded it for PC via Steam here.