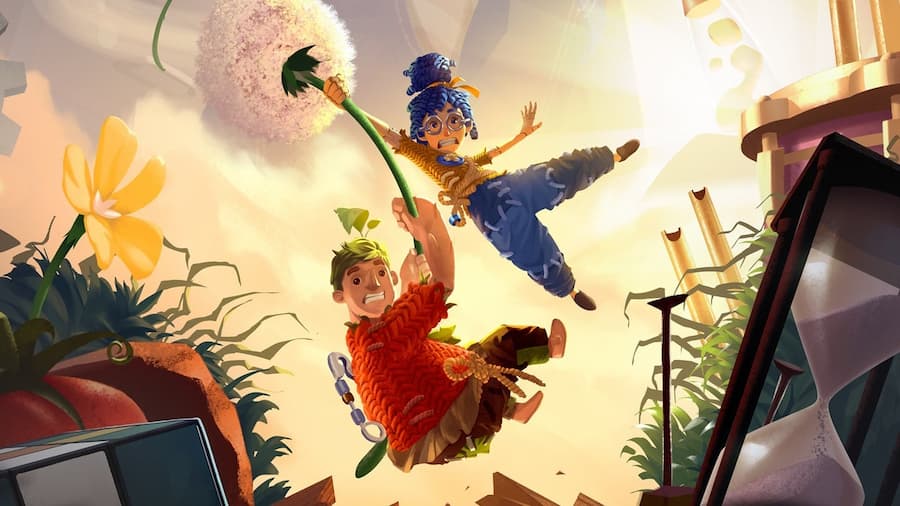 No, we're not talking about the 90s movie starring the Olsen twins. It Takes Two is the newest game from Hazelight Studios, the team behind A Way Out (which you'll also find further down this list). It Takes Two is actually the perfect co-op game, not least because you can only play it in co-op. That's right – there's not a single-player mode in sight.
Making a game strictly co-op is a risky move, but it's one that Hazelight Studios has whole-heartedly embraced. And so far, it's working out pretty well for it. The joy of a game designed solely to be played in co-op is that it can really nail the mechanics; there's never any feel of a player simply tagging along for the ride. In It Takes Two, players take on the role of Cody and May, a married couple on the brink of divorce. Some weird and wonderful magic turns them into a pair of dolls – and as tiny versions of themselves, a wonderfully kooky adventure is afoot, seeing the pair tackle all manner of puzzles, action and adventure.
It's one of the best couch co-op games on PS5 for many reasons: it looks fantastic, it's heart-warming and hilarious, and it truly embraces co-operative play. We love it.
Read our review of It Takes Two