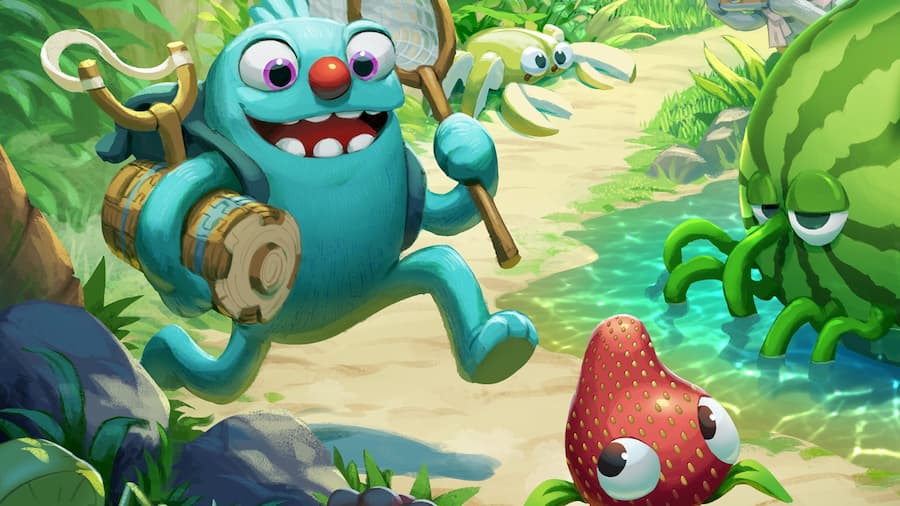 Cutesy action-adventure Bugsnax is coming to Xbox and PC Game Pass this April 28th.
Bugsnax, which sports Pokémon-style creature collection elements, was released for the PlayStation 4 back in 2020. We got a big kick out of its wholesome antics, calling it "a joyful, lovely experience from start to finish," in our review. Now, Xbox Game Pass and PC Game Pass subscribers will be able to play it absolutely free.
Game Pass aside, you'll also be able to purchase it outright on the Nintendo Switch, Xbox One and Steam (it previously launched on the Epic Games Store). It's also receiving a free update in the form of Bugsnax: The Isle of Bigsnax, which sees you meeting massive versions of the main game's edible creatures.
Hang on.. edible? Yes, if you've missed out on Bugsnax's trailer, you're in for a surprising revelation. Because, as adorable as the game looks, the central premise is a little sinister. When you eat Bugsnax, part of your body takes on the form of that creature, so if you munch a half hot dog, half insect Bugsnax, your arm turns into a hotdog. If you've got any medical insight, that raises some serious questions.
Bugsnax will be available on Xbox Game Pass, Xbox One, Xbox Series X|S and the Steam Store from April 28th. Bugsnax: The Isle of Bigsnax expansion will be bundled with all these versions and will be available as a free update for the PlayStation 4, PlayStation 5 and Epic Games Store release.