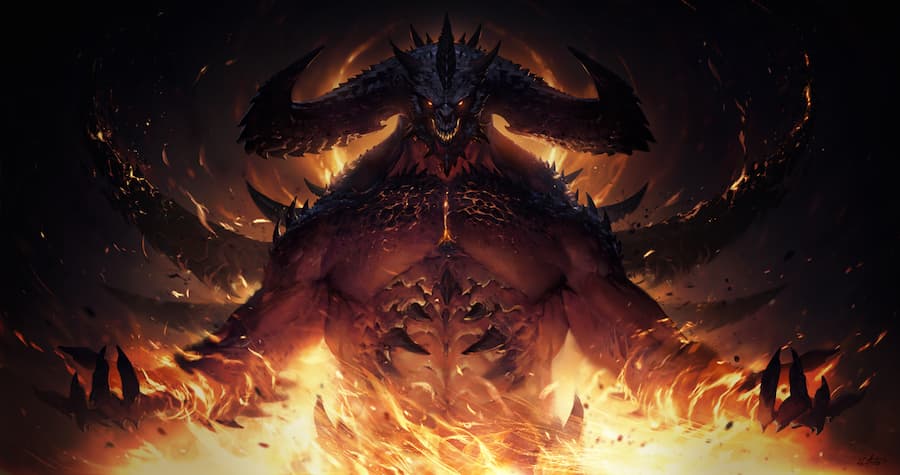 The long-awaited Diablo Immortal finally has a release date. And there's another surprise: you don't have to own a mobile phone to play it after all.
Players will be able to go hands-on with the latest entry in the loot-filled Diablo series on 2nd June, and they can register their interest right now by visiting the Diablo Immortal website. And of course, with the game being free-to-play, you won't need to spend any money to at least give it a try.
While Diablo Immortal has specifically been made for mobile, and will be available on both iOS and Android, it will also enter into open beta on PC on 2nd June, too. It appears that much work has been done to make the game feel at home on PC, with mouse & keyboard as well as controller support, a scalable HUD, and a lot more. Diablo Immortal will even support cross-play and cross progression, so you'll be able to play with others regardless of their format, and carry your progress from one format to another.
With a story set between the events of Diablo II and Diablo III, Diablo Immortal will let players take control of either a Barbarian, Crusader, Demon Hunter, Monk, Necromancer or Wizard. It looks very much like Diablo III, but will no doubt be more action oriented. The biggest change is that the look of your character won't be wholly defined by the individual armour pieces that they wear. Instead, cosmetics will be available that can totally change how your character looks. There's also a feature called Resonance that will give you more of an impressive appearance as you level up your Legendary Gems.
You'll even be able to change your character class in Diablo Immortal. Arriving shortly after launch, a feature will allow you to switch your class, keeping all of your progression and Paragon levels. You'll even be given some appropriate gear to get you started. Even better, you won't lose your old gear, so if you ever decide you want to switch back, it will still be there, waiting for you.
With Diablo IV probably still a considerable time away from launch, we anticipate putting many hours into Diablo Immortal. Especially as it's now also going to be available on PC. It might not offer the full Diablo experience we're used to, but it looks like it could be good fun. Give the new trailer a watch below.