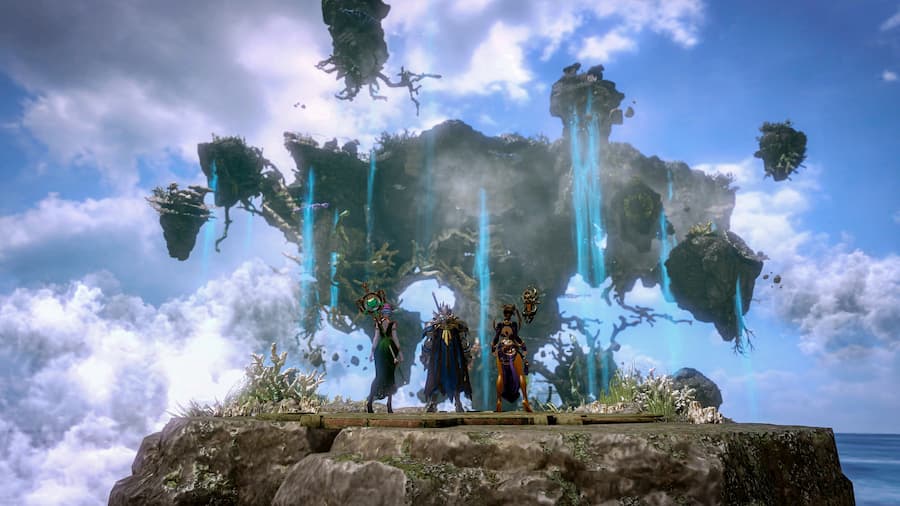 Lost Ark's Battle for the Throne of Chaos arrives tomorrow and it sounds a bit suspect.
We're not talking about the actual content of the upgrade which is pretty meaty, for a free update at least. Aside from the usual bug-fixing, it'll add several new features to the fantasy MMORPG. These features include a new female fighter class, the Glaivier, and a new continent "South Vern". No, really.
Yes, this does imply the existence of North Vern, West Vern and East Vern, but we assume that those are being saved for a later update. There's also an Ark Pass coming, which gives you different ways of earning rewards, express missions (which sound a little like they're built for grinding) and more.
No, what's launched our eyebrows into orbit is the update's title. If Game of Thrones has taught us anything it's that any battle for a throne is bound to be trouble. Just ask all those extra-crispy King's Landing residents or Jamie "Whoops, there goes seven seasons of character development" Lannister. We're hoping that the update comes with the option to take the throne and just hurl it into the sea, saving everyone a lot of trouble.
Lost Ark itself is free to play, available from Steam, and the update, which is also free, will arrive tomorrow. However, that means the MMORPG will be down for eight hours from April 12AM PT/ 8AM UTC/BST. Hopefully it'll be worth the short wait.