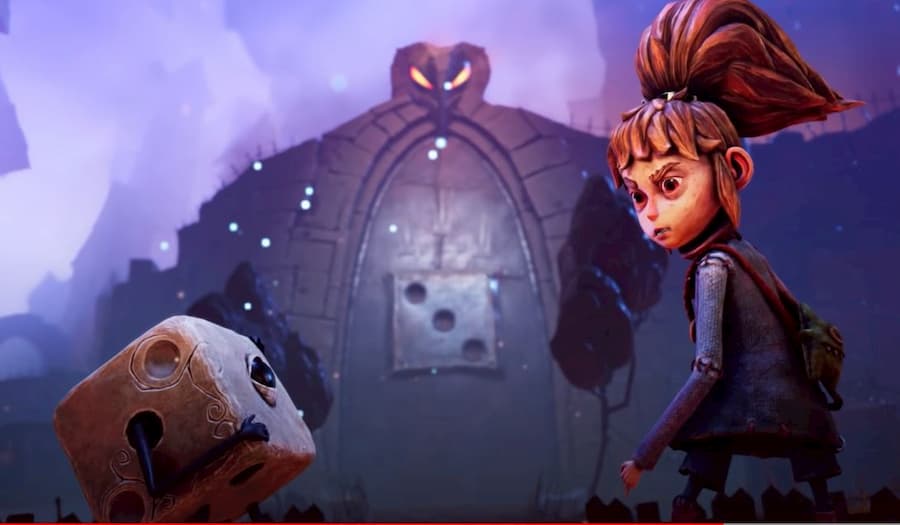 Edit: We'd originally stated that Lost in Random was coming to EA Play and Game Pass on 7th April. We got that wrong – sorry! – and it's actually coming on Thursday, 14th April. Original article, with corrections, follows below.
If you subscribe to EA Play or are an Xbox Game Pass Ultimate member, you'll be getting an excellent game added to your library later this week.
Lost in Random will be added to EA Play this Thursday, 14th April. And so EA Play subscribers on PlayStation and PC, and Xbox Game Pass Ultimate subscribers will be able to play it at no extra cost.
Released last summer, Lost in Random is a single-player adventure set in a dark fairy tale world. It puts you in the shoes of young Even, a girl who sets out on a mission to find her missing sister. But in a world ruled by an evil Queen, that's easier said than done.
When we reviewed Lost in Random back in September 2021, we called it "Captivating, magical and original". Giving it a final score of 8 out of 10, here's what we had to say:
"Thanks to its absolutely sublime art style, excellent voice acting and its dark, fairytale-like narrative, Lost in Random is a wonderful adventure that will have you gripped. It's a shame there's no lip syncing to really finish off the visuals, and combat can be a little frustrating at times, but in the grand scheme of things these are miniscule issues. There's so much originality and charm here that it's hard not to fall in love with the world of Random."
So, if you like the idea of diving into an original action-adventure game set in a world that Tim Burton himself could have created, give Lost in Random a go. You've nothing to lose considering it'll be free as part of your EA Play membership.