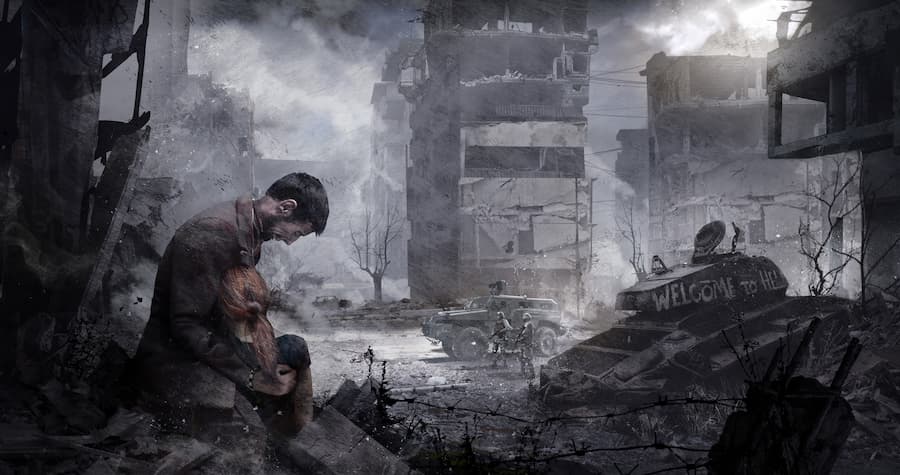 This War of Mine is coming to PlayStation 5 and Xbox Series X|S as This War of Mine: Final Cut.
Secondly only to Telltale's The Walking Dead in terms of sheer, relentless misery, This War of Mine puts you in charge of a group of civilian survivors as they desperately struggle to survive a war. The odds, however, are heavily stacked against you and the chances are that many will die, wander off or end their own lives.
No, we're not being deliberately dark, This War of Mine really is that grim. You can read our review here, but one you get past the first few days, when your base supplies start to run out, you'll be forced into some tough, tough decisions.
This War of Mine: Final Cut brings the horror to PS5 and Xbox Series X|S in full 4K but, aside from including the base console game, also adds This War of Mine: Stories. Unlike the main game, where you end up writing a story in your own head, Stories features three narrative-driven DLC episodes, previously only available on PC.
So, apart from looking as gorgeous as nightmarish, explosion-pocked landscape can, This War of Mine: Final Cut will offer you the choice of an open adventure or a story-based experience. Xbox One and PlayStation 4 owners haven't been left out, however; the Stories DLC will also be arriving on that platform.
So how do you get your hands on This War of Mine: Final Cut? It's coming to Xbox Game Pass, so you'll be able to get it for free if you subscribe to Microsoft's service. Otherwise, you'll have to purchase it outright. Developer 11 bit studios has, however, yet to reveal if there'll be any kind of upgrade path for those who've purchased the Xbox One and PlayStation 4 versions.
Certainly, This War of Mine: Final Cut's release couldn't be more timely, with Russia's invasion of Ukraine raging on. 11 bit studios are, in fact, one of the many developers who have donated profits or otherwise contributed to supporting those affected by the war. You can find out more here and also learn how you can help.