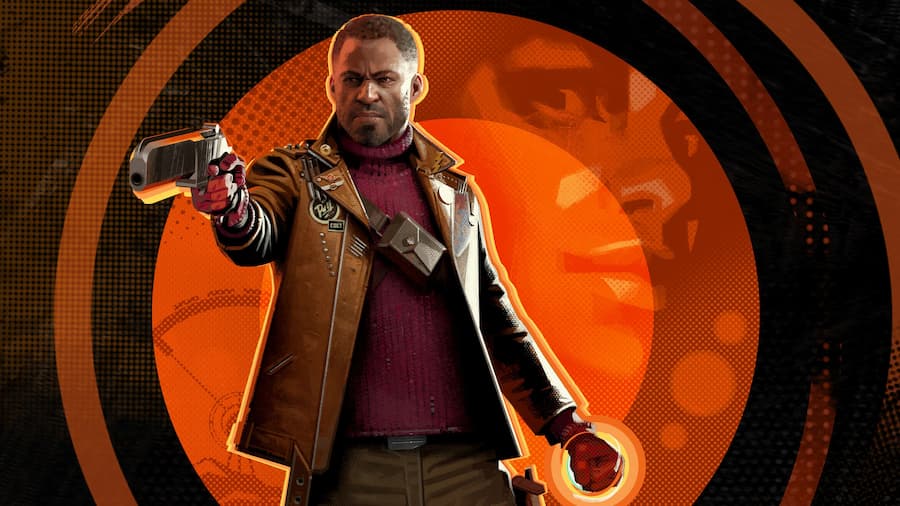 Want to take in Deathloop's gorgeous retro-aesthetic but are too busy being shot at? The photo mode, included in the game's latest update, could be for you.
Yes, we're still hoping against hope that the console versions of Elden Ring will get a photo mode, but for now we're definitely going to have a fiddle with the time-looping FPS's new mode. Blackreef's oddball locales and ever odder residents are definitely worth recording for posterity. Well, right before protagonist Cole ventilates their brain-pans, that is.
On top of just taking snaps, you can apply frames, stickers and more. Hit capture and you've got a permanent copy of your image, ready to share on Twitter, Facebook or wherever else you see fit. But, while that's a welcome addition to the game, it's not the only improvement the latest update introduces.
There's now a new accessibility category to be found in the options menu, which lets you meddle with combat difficulty, game speed and more. On top of that you can tweak the HUD and UI, including text size. Tiny text is a common complaint and it's good to see this addressed.
Can I Play That, a site that "..works to share stories that influence game updates, inform disabled players, educate and entertain players and developers" gave Deathloop a distinctly middling 6 out 10 for accessibility, so developer Arkane has apparently listened.
The update is out now and if you're still on the fence as to whether to pick up Deathloop, which is exclusive to the PlayStation 5, you can read our review here.