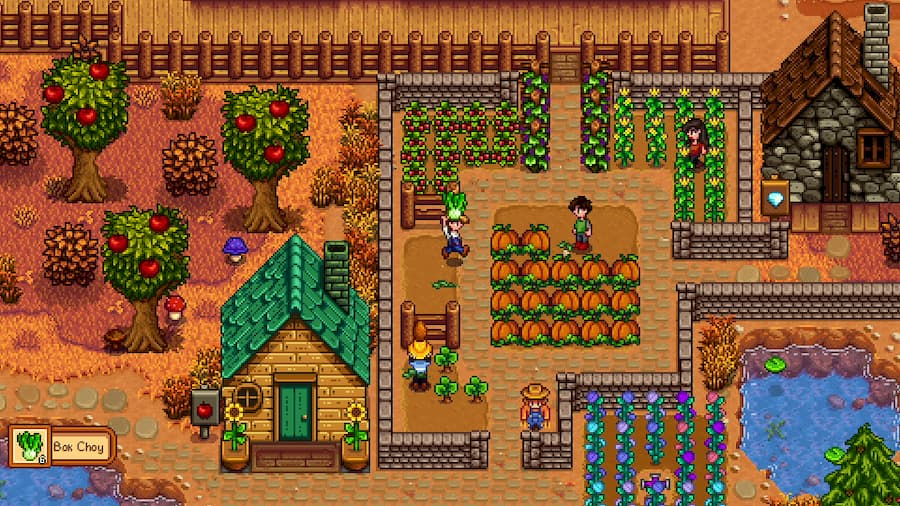 If you love Stardew Valley, chances are you're looking for similar games that scratch the same itch. Hopefully we can help.
The joy of Stardew Valley is the amount of freedom the game gives you. You're essentially presented with a blank slate; a whole world of possibilities lay in front of you. Do you want to make your farm as pretty as it can be? Do you want to spend time exploring the mines? Or maybe you want to simply wander around town, getting to know your neighbours. But what other games like Stardew Valley offer similar gameplay?
Thankfully, there are quite a few. Not every one has you restoring your grandfather's old farm (though some do!) but all of the games on this list offer similar freedom to tackle the game however you see fit. And so, if you love Stardew Valley but you've exhausted everything it has to offer, look no further. Here are the best games like Stardew Valley if you need a new farming/life sim fix.
Want to support GameSpew? If you decide to buy any of the games on this list, please consider using our affiliate links, included below each entry. It won't cost you anything extra, but we'll get a small slice of the purchase. Thank you.
1. Animal Crossing: New Horizons
When we're thinking about games like Stardew Valley, it's impossible to leave out Animal Crossing: New Horizons. Though it's not exactly a farming simulator, there are a lot of similarities between the two games. Both involve you managing the land and making friends with the townsfolk. And both are about getting lost in the moment and simply enjoying your time with the game.
Like Stardew Valley, Animal Crossing: New Horizons revolves around earning money – or in this case, bells. You can sell flowers or fruit that you've grown in order to earn bells, and they can then be spent on upgrading your house and improving your island. That's the real goal here: to make your island as beautiful as possible, and simply enjoy spending time in it. Honestly, once you're settled into island life, it's hard to come back to reality.
Read our review of Animal Crossing: New Horizons
Check latest prices of Animal Crossing: New Horizons
2. My Time at Sandrock
Available on PC via Early Access
One of the newest games on this list is also one of the most promising. My Time at Sandrock is a follow-up to My Time at Portia (which you'll also find on this list), with a new location, new challenges, and new possibilities. As a newcomer to a run-down desert town, you'll hit the ground running with crafting useful items, scouring the land for useful resources and getting to know the townsfolk.
It's only just entered Early Access, with a full version set to release on PC and consoles later this year. But the time we've spent with it already shows it to be a fleshed-out and enjoyable experience. Even now, it's already one of the best games like Stardew Valley we've played. We can't wait to see what it's like in a year's time.
Read more about My Time at Sandrock
3. Moonlighter
Available on PC, Xbox One, PS4 and Switch
In Moonlighter, you take on the role of Will, a young adventurer who has just inherited his grandfather's item shop in the small town of Rynoka. Your goal during the game is to find items to sell in your grandfather's shop.
That might not sound too much like Stardew Valley, especially when you consider the game's dungeon-crawling elements. Moonlighter is very much a game of two halves; it feels like a Zelda-style adventure when you're out at night, collecting loot to sell. But it's when you're home in the day, running your shop, that there's a whiff of life sim in there. Town life might not be as involved as it is in Stardew Valley, but you'll be keen to expand your shop, keep selling your wares and make a mark on your little town.
Check latest prices for Moonlighter
4. My Time at Portia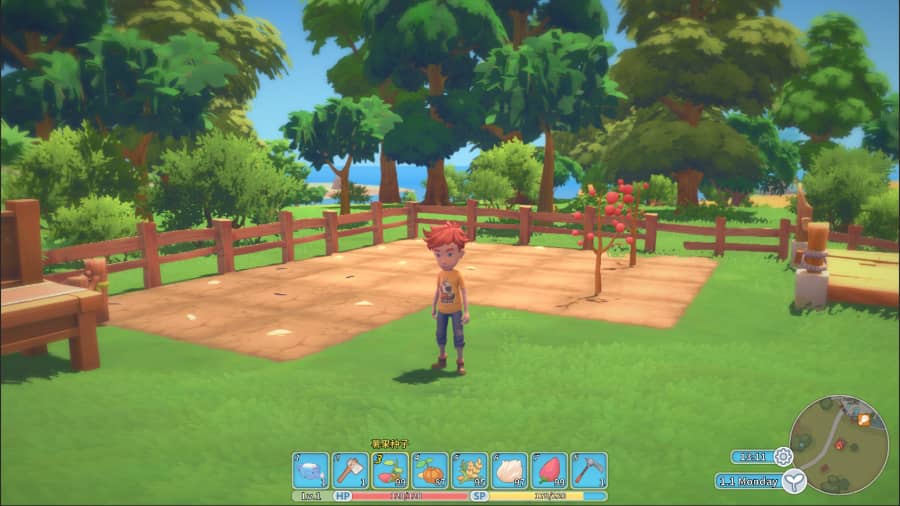 Available on PC, PS4, Xbox One and Switch
My Time At Portia starts out like a lot of other farming games. Just like Stardew Valley, you've inherited some land and it's your job to bring it back to life. With nothing but a handbook with a few recipes in it, you're tasked with sprucing up the land and making it pretty once again.
You'll be doing a lot of mining in the early hours of the game, but once you get enough materials you'll be building, farming, horse racing and engaging in all kinds of other small town shenanigans. Other fellow farmers in the area will be a bit off-put by your presence, but what's life without a little competition? My Life at Portia is a great farming game like Stardew Valley, and its 3D visuals and different perspective feel like a fresh twist on the formula.
Read our review of My Time at Portia
Check latest prices of My Time at Portia
5. Story of Seasons: Friends of Mineral Town
Available on PS4, Xbox One, Switch, PC
Once again, Story of Seasons: Friends of Mineral Town is a game about arriving in a new town with a run-down farm under your control. Just like in Stardew Valley, you can explore the nearby town and talk to residents, but most of your time will be spent tending to your farm. You'll have crops to grow and harvest, and animals to take care of.
Like Stardew Valley, you have the option to romance people in town, eventually getting married and moving someone into your quaint farmhouse. Of course, you don't have to if you don't want; like the best farming sim games, what you do is entirely your choice. Story of Seasons: Friends of Mineral Town allows you to play at your own pace and concentrate on the activities that you want to do. Just don't neglect your crops or your animals!
Read our review of Story of Seasons: Friends of Mineral Town
Check latest prices of Story of Seasons: Friends of Mineral Town
6. Graveyard Keeper
Available on PC, PS4, Xbox One and Switch
Graveyard Keeper, a game we dubbed "Stardew Valley with corpses" is a little on the darker side of things. Rather than a farm, you're tasked with handling a graveyard. Throughout your day, you'll be digging up graves, gathering materials to craft new items and even debating whether or not to grind up bodies to make into burgers. Yes, you read that right.
Don't worry though: you'll be able to garden to your heart's content too. Graveyard Keeper takes a few steps away from the likes of Stardew Valley, what with its dark setting and even darker concept, but is close enough that players looking for something similar will like what they find.
Read our review of Graveyard Keeper
Check latest prices of Graveyard Keeper
7. Farm Together
Available on PC, PS4, Xbox One and Switch
Like the name suggests, Farm Together is all about farming. Together. It feels like a 3D Stardew Valley, where you'll be planting crops, cultivating a beautiful farmland, selling your produce and expanding your plot. Here's the kicker, though: it's set in realtime, so you'll have to wait around quite some time for more expensive crops to mature. There's always something to do, thankfully, whether that be adding farm buildings, decorating your farm, planting trees, or taking a ride around on a tractor.
Unlike Stardew Valley though, there's no town to explore in Farm Together: it's just you and your farmland, which can be expanded multiple times. So while you can't befriend any local townspeople, you can invite your friends into your game to help you keep on top of your crops, and you can visit other peoples' farms to lend a hand.
Read our review of Farm Together
8. Yonder: The Cloud Catcher Chronicles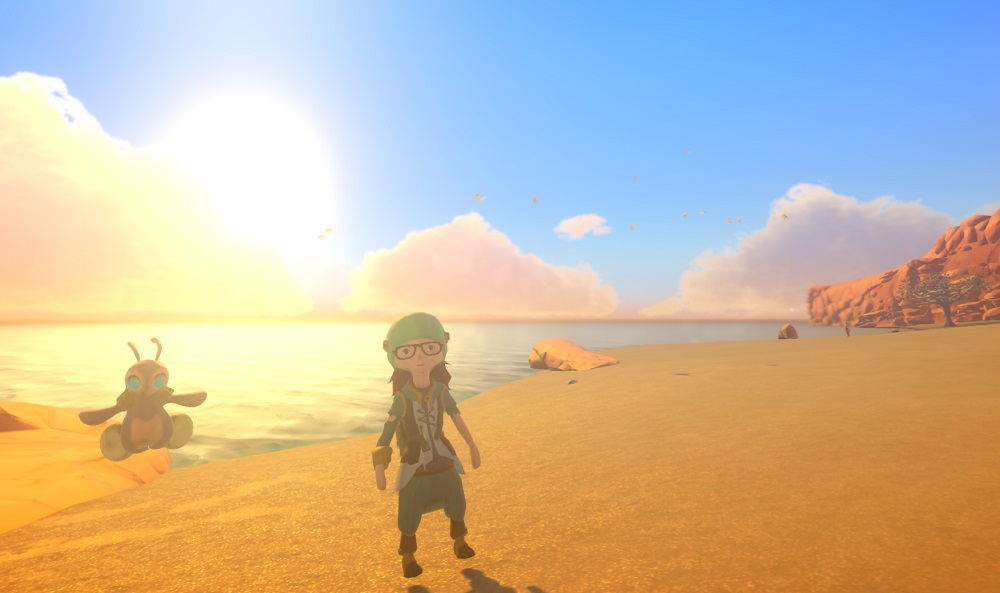 Available on PC, Xbox One, PS4, PS5 and Switch
Although it will only take you a handful of hours to complete, Yonder: The Cloud Catcher Chronicles will keep you completely enchanted from start to finish. It's a farming/life sim crossed with a light RPG; you'll have the opportunity to grow a farm, but you'll also be completing quests and helping out townsfolk. What separates Yonder most significantly from Stardew Valley is its open world element. You won't be wandering around the same few buildings in this world; there are wide open spaces, caves, beaches and mountains that you can explore.
There isn't much of a story to Yonder apart from a few people telling you about the "murk" that is taking over the town and infecting the wildlife. Your goal is to clear the murk and save your quiet little town in the process. Like Stardew Valley, there's farming to be done too, and plenty of townsfolk to chat with if you don't feel like working through missions. It's a relaxing game that doesn't pressure you to do things too quickly or force you into unnecessary combat.