Microsoft's Xbox Game Pass service offers tremendous value for money.
For about the cost of a single cinema ticket, Xbox Game Pass currently gives you access to over 200 Xbox games for a whole month. And any games that are Play Anywhere titles can be played on PC, too. But what are the best Xbox Game Pass games?
A handful of titles are added and removed on a monthly basis, ensuring that there's always something new for you to play. And Microsoft-published games, like Forza and Halo, are added to the service on day one. Suffice to say, if you've got an Xbox console, you'd be wise to consider subscribing to Game Pass.
But with so many games on offer, just which ones should you play first? Hopefully we can help you with that. Collectively, we've played most of the games that are included in Xbox Game Pass. While there are hardly any duds on the service, here are the ones which we think most highly of. These are the best games on Xbox Game Pass, updated for June 2022.
Want to support GameSpew? If you decide to buy a Game Pass membership, please consider using our affiliate link below. We'll get a small slice of the purchase – and you'll save some money. Thank you.
Buy Xbox Game Pass from CD Keys
1. Life is Strange: True Colors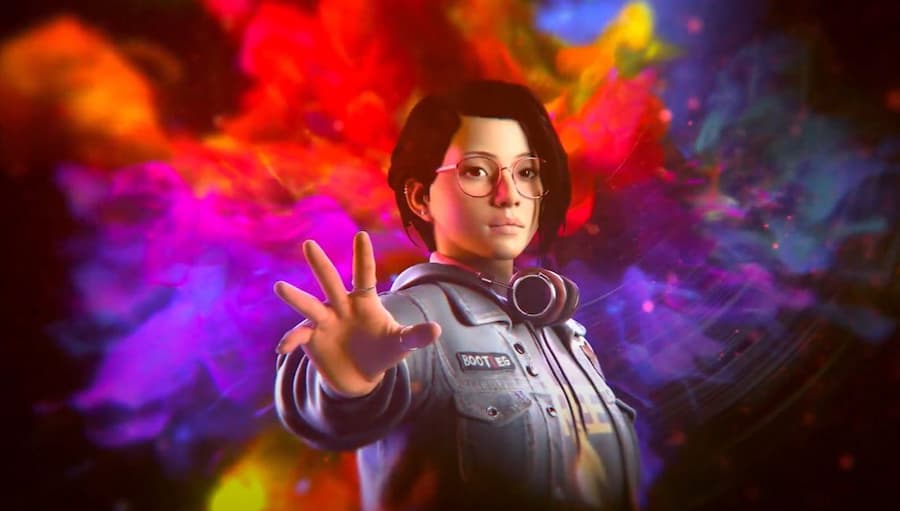 There's a reason we gave Life is Strange: True Colors a perfect score when we reviewed it last year. This narrative adventure puts you in the shoes of Alex Chen, a young woman who has just arrived in the picturesque Colorado town of Haven Springs. After a tumultuous upbringing, she's there to start a new life with her estranged brother – except things don't quite go to plan.
We don't want to ruin the narrative of True Colors for you, but it's safe to say this is an emotional rollercoaster from start to finish. If you've enjoyed previous Life is Strange games, you'll love this. If you're playing on an Xbox Series X, you can also look forward to absolutely stunning visuals, and some of the best facial animation work we've ever seen in a game. This is one of the best Xbox Game Pass games there is, particularly if you enjoy fantastic narratives.
Read our review of Life is Strange: True Colors
2. Sniper Elite 5
The latest game in Rebellion's long-running Sniper Elite series might just be the best yet. Our only complaint when we reviewed it is that it doesn't focus purely on sniping; there's a lot more exploration, stealth and close combat than other games in the series. But of course, there's still plenty of opportunity to stare down the scope, lining up the perfect headshot. The series' iconic killcam makes a return too, so if you like blood and guts, you're going to be in good company.
Read our review of Sniper Elite 5
3. It Takes Two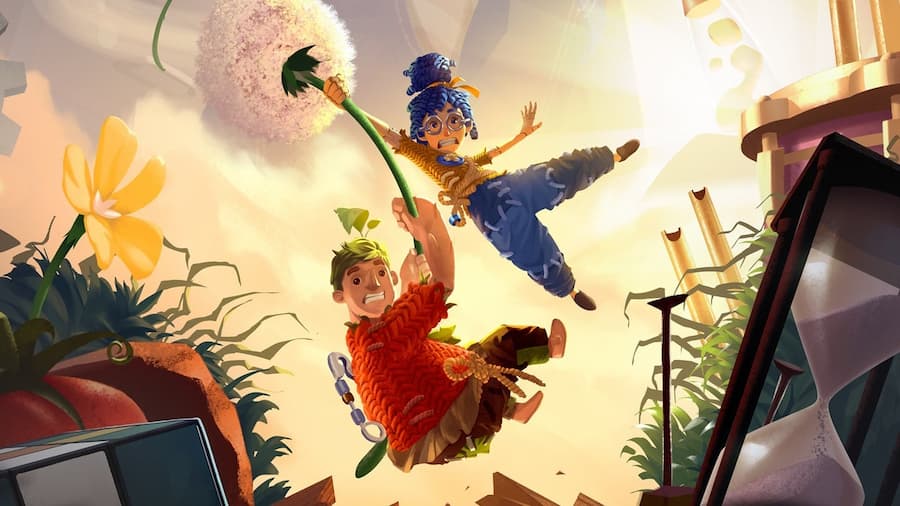 You'll need Xbox Game Pass Ultimate to play It Takes Two, since it's part of EA Play. But if you do, this is one of the best Game Pass games you can play. You'll need a second player, though, since it's designed to be played in co-op. So grab a friend, and get ready to have one of the best video game experiences of recent years.
It Takes Two tells the story of May and Cody, a married couple on the verge of divorcing. When their young daughter hears them fighting, she makes a wish – inadvertently turning her parents into toy dolls in the process. And so, suddenly finding themselves in a world that's far too big for them, May and Cody must work together to get their old, human bodies back. Cue an engaging and exciting adventure that sees you fighting, flying, running, solving puzzles and more. Honestly, we just can't get enough of it.
Read our review of It Takes Two
---
---
4. Pac-Man Museum+
For fans of retro games, Pac-Man Museum+ is one of the best games on Xbox Game Pass, hands down. A collection of 14 Pac-Man games, there's everything here from the original to more obscure games you never knew about. How about a Pac-Man themed endless runner? Or a battle royale-style competitive game? Best of all, the games are presented with their own arcade cabinets, letting you design and explore your very own Pac-Man arcade. We love it.
Read our review of Pac-Man Museum+
5. Marvel's Guardians of the Galaxy
Marvel's Guardians of the Galaxy is more likely to appeal to you if you're already a Marvel (or Guardians) fan. But even if you're not, we'd wager that this single-player action-adventure is still worth dipping your toe into. Putting you in control of Starlord, you'll find yourself in the midst of an adventure spanning the galaxy, moving from planet to planet and facing off against a range of other-worldly enemies.
There's stuff to collect, puzzles to solve, and a vast world to explore – and we loved every minute of it. It's colourful, it's fun, and it's action-packed. Better yet, it features an incredible soundtrack filled with 80s classics – capturing the true essence of Guardians of the Galaxy. Give it a go, you've got nothing to lose. And you might just agree with us that it's one of the best games on Xbox Game Pass.
Read our review of Marvel's Guardians of the Galaxy
6. Unpacking
Unpacking is something slightly different, but it's no less deserving of a place on this list of best Xbox Game Pass games. It's quaint, it's small in scale, but it's incredibly endearing – and one of the most relaxing games we've played. You see, Unpacking is all about, well, unpacking.
You're in charge of unpacking boxes over the course of the character's life. First, you'll move into a new childhood bedroom. From there, into a university dorm room. Later, you'll move into a partner's house, before setting up your own family home. Along the way you'll be tasked with finding the perfect home for their worldly possessions. And through these items, you'll learn tidbits from their life. If you get a kick out of arranging and putting things in order, you'll absolutely love Unpacking.
7. Tetris Effect: Connected
If you're a Tetris fan, then Tetris Effect: Connected is one of the best games on Xbox Game Pass for you. It's as simple as that. Tetris Effect isn't like any Tetris game you've played before, however. While its basic premise remains the same – place tetrominos in a grid in order to clear lines – the visuals and presentation here is like nothing else. It's a tour de force of sound and colour; you definitely want to play with headphones on to get the most out of the experience.
Tetris Effect: Connected also adds multiplayer into the mix, challenging you against other players in a mix of competitive and co-operative game modes. It's addictive, mesmerising and truly captivating; honestly, no other Tetris game will be the same after you've played this.
Read our review of Tetris Effect
8. Forza Horizon 5
Not only is Forza Horizon 5 one of the best games on Xbox Game Pass, it's also one of the best games, full stop. Especially if you're a fan of arcade racers. Set in a fictional recreation of Mexico, Forza Horizon 4 packs in hundreds of races, skill events and more, meaning that even after 100 hours driving around its streets, you're unlikely to run out of things to do.
And not only is there so much to do in Forza Horizon 5, it's truly one of the best looking games we've ever seen. Even on a standard Xbox One, it's a beautifully colourful experience that'll have your jaw dropping. But on Series X, it's something else altogether. Better yet, you can race along with friends in online co-op, so you don't have to tackle events alone.
Read our review of Forza Horizon 5
---
---
9. The Elder Scrolls V: Skyrim Special Edition
Come on, we'd be foolish not to include Skyrim on our list of best games on Xbox Game Pass. Even if you've already played it to death, there's no denying that Bethesda's last entry into the Elder Scrolls series is one of the best and most highly regarded open world RPGs of recent years. And the Special Edition, first released in 2016, ensures the game looks and plays better than ever before.
Playable from either a first or third-person perspective, The Elder Scrolls V: Skyrim allows you to build your character however you see fit, shaping them with new skills and abilities as you progress through the game. You'll encounter countless NPCs as you journey through Tamriel, fight against endless foes and level up to be a true force to be reckoned with.
10. New Super Lucky's Tale
If you're a fan of 3D platforming adventures, then New Super Lucky's Tale is one of the best games on Xbox Game Pass that you can play. Taking control of the titular Lucky, a too-cute-for-words cartoon fox, you'll head on a mission that sees you visit multiple worlds, fight ferocious bosses and save numerous new friends.
There's a lot to love in New Super Lucky's Tale. There's a mixture of open-world levels, letting you explore an environment freely. Some levels are instead 2D, where you'll need to control Lucky left to right, collecting coins and defeating enemies as you go. Other levels are more puzzle-based, having you work your brain a little in order to beat it. There's a huge variety of content on offer, and it's delivered in a beautifully colourful package. It's one of our favourite platform games of recent years, for sure.
Read our review of New Super Lucky's Tale
11. Ori and the Will of the Wisps
The follow-up to 2015's Ori and the Blind Forest, Ori and the Will of the Wisps, is just as beautiful, just as wonderful, and just as heartbreaking. Perhaps even more so. But we love every minute of it, and it's undoubtedly one of the best games on Xbox Game Pass.
Ori and the Will of the Wisps is technically a metroidvania game; you'll explore 2D environments, collecting upgrades for Ori, your adorable glowing woodland protagonist, and uncovering new areas as you go. You'll encounter lots of foes along the way; there's a larger focus on combat this time around, and with a repertoire of skills up his sleeve, no enemy should stand in the way of Ori for too long. It's the beauty of Ori that will draw you in the most, though. You've unlikely seen environments quite as beautifully designed as these – and if you've got an Xbox Series X, you can run it at a whopping 6K resolution. Seriously.
Read our full review of Ori and the Will of the Wisps
---
---
12. The Yakuza Series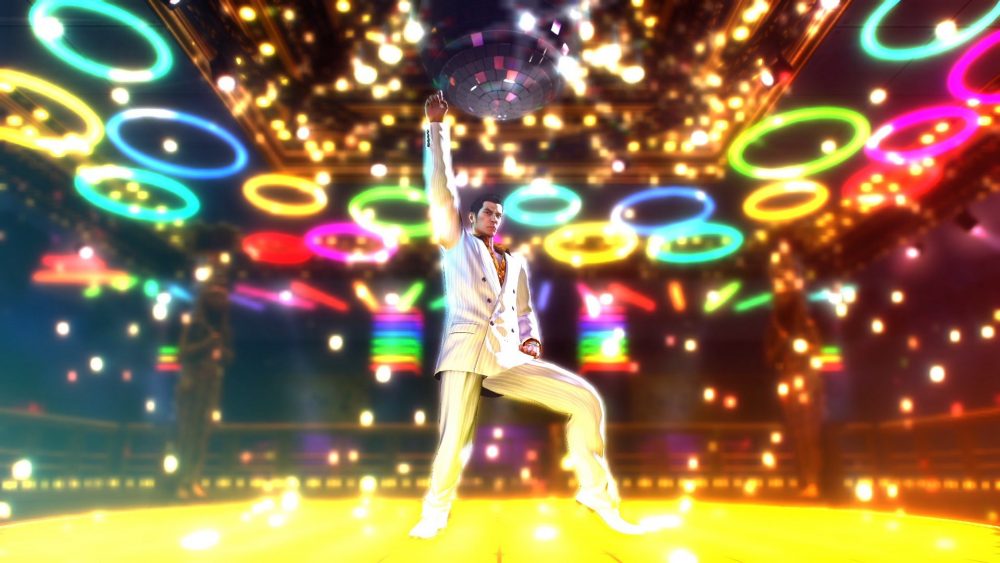 Okay, so we're cheating a bit here as there's more than one game, but honestly we couldn't pick just one. The Yakuza collection, from 0 to 6, is available as part of your subscription. And each and every one of them is one of the best Xbox Game Pass games you can play.
Yakuza 0 takes the series right back to its roots, allowing players to take control of Kazuma Kiryu in 1980s Tokyo, where their story begins. Next up is Yakuza Kiwami and Yakuza Kiwami 2, full remakes of the first two games. Frankly, they're beautiful. The most recent games to be added form The Yakuza Remastered Collection, which bundles in Yakuza 3, 4 and 5. These aren't full remakes, so they're a little rougher around the edges than the other Yakuza games, but they're still well worth a play.
13. Grim Fandango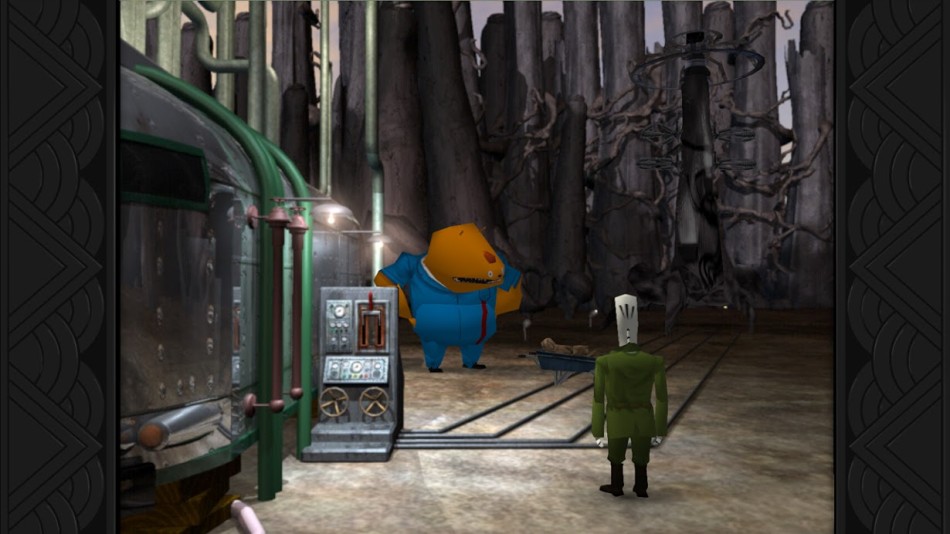 Old but gold, Grim Fandango is a must-play for anyone who enjoys classic adventure games. One of the first truly excellent 3D point and click games, Grim Fandango first came about in 1998. But a 2015 remaster saw it make its way into the modern day, with a release finally coming to Xbox in October 2020.
Grim Fandango is the story of Manny Calavera, a "travel agent" in the Department of Death. He's essentially a grim reaper, and it's his job to sell afterlife travel packages to people who are recently deceased. It's wonderfully macabre, packed with brilliant humour and set in a beautiful Mexican 'Day of the Dead'-inspired world. If you've never played this classic, you really should. It's one of the best games on Xbox Game Pass by a mile.
Read our review of Grim Fandango
14. A Plague Tale: Innocence
A story-driven action game set in medieval France, A Plague Tale: Innocence tells the story of Amicia and her young brother Hugo. As her village is attacked, she must take her brother and flee. But with Inquisition troops spreading further throughout France, nowhere is safe, so Amicia and Hugo must stay on the move if they want to stay alive.
Sadly, human soldiers aren't the biggest threat that the siblings come to face in A Plague Tale: Innocence. The clue's in the name of the game; it's set during the time of the Black Death, where hordes of millions of rats are spreading the black plague throughout the land. Mixing in supernatural elements with historical storytelling, A Plague Tale: Innocence will keep you gripped for the entirety of its 12-or-so hour runtime, and you'll not want to put it down once it's ended.
Read our review of A Plague Tale: Innocence
15. What Remains of Edith Finch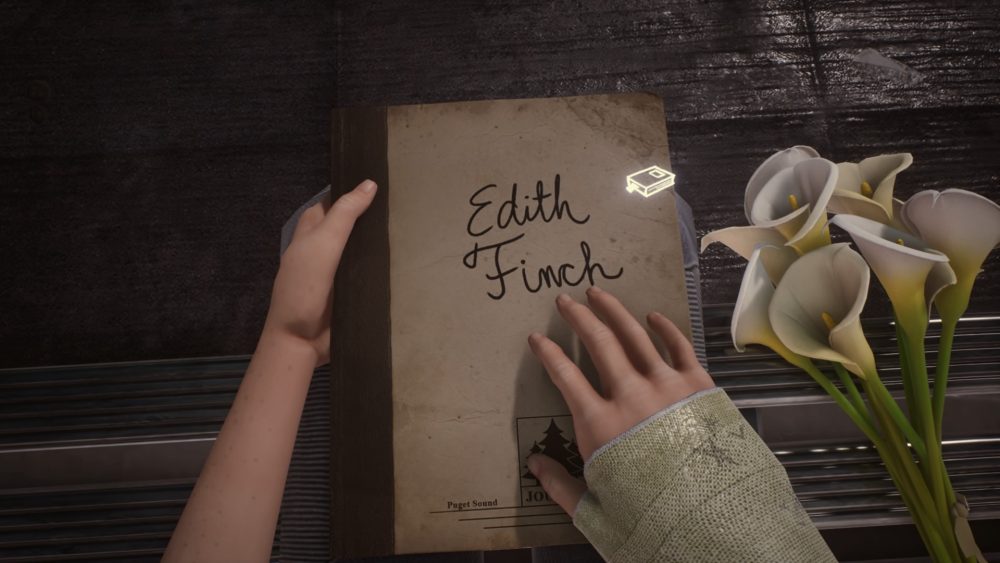 We'll forever cite What Remains of Edith Finch as one of our favourite games, and for good reason. This short narrative adventure casts players in the role of the titular Edith Finch, a young woman who visits her childhood home for the first time in years. She's the only person left in her family, and on returning home, she's set to discover if the deaths of her family members were purely accidental, or if indeed the Finch family were victims of a curse.
It's not as dark as it sounds, despite its macabre subject matter. Each one of Edith's relations has their own story to tell, which you'll experience first hand. Each is told in a very different way, from the comic book story of Barbara, to a first-person view of working in a cannery. The way it tells its story is so unlike anything else we've played, and so What Remains of Edith Finch will remain in the hearts of many who've played it. That reason along makes it one of the best games on Xbox Game Pass.
Read our review of What Remains of Edith Finch
16. Dragon Quest XI S: Echoes of an Elusive Age – Definitive Edition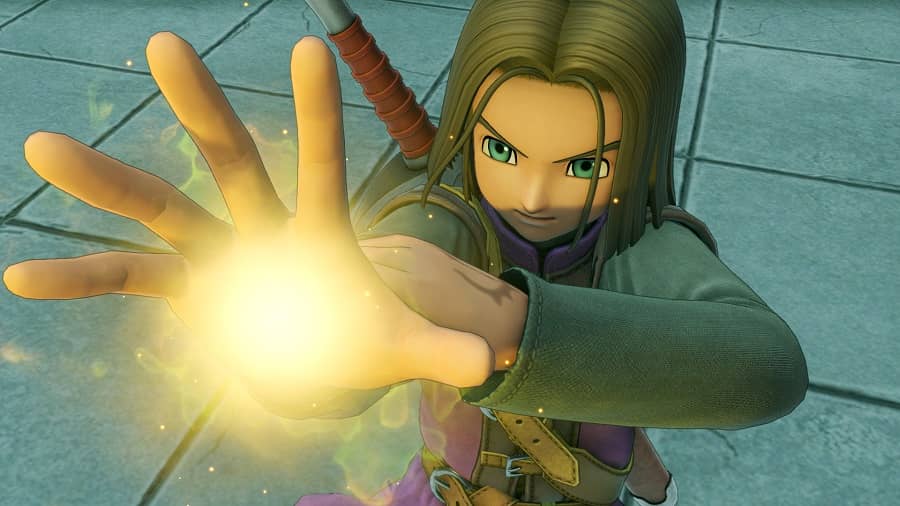 It might have a mouthful of a full name, but Dragon Quest XI is one of the best games on Xbox Game Pass. The Definitive Edition bundles in lots of new content including an orchestral soundtrack, new scenarios and a whole-new 2D mode. Basically, even if you played the game when it first launched on PS4, it's well worth diving into again now.
In Dragon Quest XI, you take on the role of a young hero as he sets out on a journey to find out who he really is. As is often the case in such stories, he ends up getting involved in saving the world along the way. Thankfully, it's an epic journey filled with beautiful environments, numerous characters to meet and befriend and, of course, tonnes of monsters to lay waste to. If you enjoy JRPGs, you really can't afford to miss Dragon Quest XI S: Echoes of an Elusive Age – Definitive Edition.
Read our review of Dragon Quest XI
17. Halo: The Master Chief Collection
We couldn't round off a list of best Xbox Game Pass games without including Halo, could we? Perhaps Microsoft's most seminal series, Halo is a space-based shooter that centres around protagonist Master Chief. Filled with eye-catching environments and enemies and monsters to shoot galore, it's a must for any FPS fan.
The Master Chief Collection bundles in six games form the series: Halo: Reach, Halo: Combat Evolved, Halo 2: Anniversary, Halo 3, Halo 3: ODST and Halo 4. Each one of them has been enhanced for Xbox One X and Series X too, meaning on One X and Series X, they play at up to 4K resolution with HDR support. Basically, then, Halo has never looked this good. And with six games in the collection, it'll certainly tide us over until Halo Infinite releases later this year.
---
More Unmissable Game Pass Games