PSVR is soon to be replaced with PSVR2, but there's still plenty of enjoyment to be had out of your last-gen headset.
Compatible with both PS4 and PS5 (providing you've got an adapter), PlayStation VR has proven to be offer one of the best, most convenient VR experiences out there. But with a library of over 500 games, what are the best PSVR games?
Hopefully we can help. We've strapped ourselves into many virtual worlds, slashed our sabers, shot our guns and got a little bit nauseous in the process, all so we can tell you which PSVR games are the ones worth playing. So before you pack it away for good, try out these best games on PSVR. We're confident you won't be disappointed.
We've tried to include a multitude of different genres of PSVR games here. So whether you enjoy puzzle games, action games, dancing along to a killer beat or getting scared witless, hopefully we have something for you. Enjoy.
Want to support GameSpew? Some entries on this list contain an affiliate link. If you make a purchase, please consider using our link. It doesn't cost you anything extra, but it means we'll get a small cut of the sale. Thanks!
1. Beat Saber
Originally starting out life on PC-based VR headsets, Beat Saber eventually found its way to PSVR and boy, are we glad it did. This music-rhythm game with attitude isn't just one of the best games on PSVR, it's one of the best VR games ever made, full stop. Packed with a wide selection of banging tunes (with more available via DLC), Beat Saber has you hit blocks as they fly towards you to the beat of the music.
Crank it up onto one of the harder difficulties, and you've got a killer workout. But even on an easier difficulty, Beat Saber will leave you feeling like a Jedi master as you wave around your lightsaber-like wand to the rhythm. The only thing that'll stop you from jumping back into this one straight away is pure exhaustion.
2. Moss
Moss is unabashedly cute, unfalteringly imaginative, and undeniably incredible. The journey that you accompany Quill on is equal parts magical and beautiful. There aren't any other characters on PSVR as delightful as the titular mouse, Moss; she steals the show at every turn, though the game behind her is equally capable of stealing your heart.
Blending fairy-tale and mythology through a purely imaginative lens makes Moss a memorable experience that will take a long, long time to leave your mind. The wondrous story that's woven into this gorgeous, shattering world breathes life into you as you play through it. Without a doubt, this is one of the best PSVR games of all time. And if you want more, Moss: Book II is available now, too.
Check latest prices of Moss
3. Rez Infinite
Originally released in 2001, Rez is one of the greatest on-rail shooters ever made. Rez Infinite takes the game and makes it even better, if you can believe that's possible. Its simple but stylish visuals are perfect for VR, and with you fully immersed in the action it becomes more of an experience than a game. More importantly, its game mechanics are still as fresh as they were back in the day, and its soundtrack just as beautiful to listen to.
Featuring the base game and plenty of additional content, the highlight of Rez Infinite is Area X; a whole new level with some of the most spectacular visuals ever found in a video game. Honestly, Rez Infinite is one of the best games you can own on PSVR. It is simply amazing.
Check latest prices of Rez Infinite
4. Blood and Truth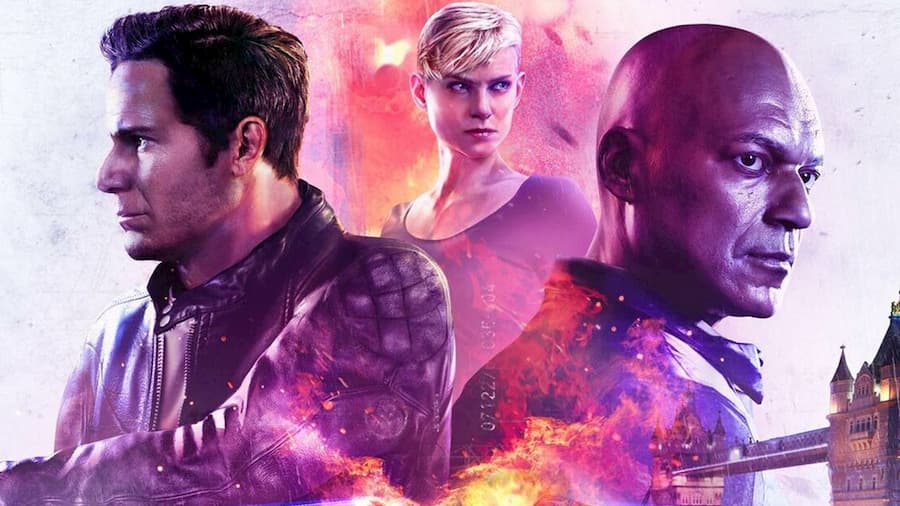 If you played the PlayStation VR Worlds collection of short games that became available when the PSVR launched, you'll have got a taste of Blood and Truth. It's inspired by the London Heist game that was part of it, padding out the action into a full game. Well, 'padding' isn't the right word. There's nothing padded about this – it's a white-knuckle ride from start to finish.
If you've ever wanted to star in your own action movie, then Blood and Truth is the game for you. There are moments of downtime as the game sets the scene and engages you in its story, but it's never more than a few minutes until you're right back on the edge of your seat.
Read our Blood and Truth review
Check latest prices of Blood and Truth
5. The Inpatient
Although short, The Inpatient does not fail to be memorable. Eerie, unsettling, and atmospheric, this game hits the nail right on the head. Unravelling the twisted tale while exploring the world is as satisfying as it is shocking. The mood and feeling is perfectly toned, and every step you take is followed closely by feelings of unease and caution.
Without being cheesy or predictable, The Inpatient still manages to be haunting. It allows your mind to wander, and also allows you (to an extent) to venture off the path the game has set and explore a bit more. There's so much hiding in this game. Having choice-driven dialogue and gameplay begs you to come back and relive the horror again, and once you're finished your first playthrough, it's pretty difficult to not have the desire to return. As long as you don't mind a few scares, this is without a doubt one of the best games on PSVR to date.
Check latest prices of The Inpatient
6. Eve: Valkyrie
Part of the earlier flock of great PSVR titles, Eve: Valkyrie is still phenomenal. Whether you're playing its campaign or taking part in its multiplayer offerings, there's so much to enjoy. An unbelievably exhilarating, fast-paced experience through and through, this game is an absolute joy. The rush you feel engaging in intense dogfights is fantastic. Swivelling your head around to check your corners, squeezing through space debris; no matter what you're doing, it's all amped up to eleven.
Pure adrenaline fuel; Eve: Valkyrie is a stellar game that isn't thin on content, while also delivering the type of experience you would want from one of the best PSVR games there is.
Check latest prices of Eve: Valkyrie
7. Farpoint
Farpoint did well to show that the PSVR had stories to tell. While it's not necessarily entirely captivating, it's a tale that makes you feel for the characters and draws you to the world. Great environments, exceptional voice acting, and fun enemy engagements made for an all-around fun experience. Using a PSVR Aim Controller heightens the sense of immersion and tie-in to the game's world, and the multiplayer add-on is a great addition to the title.
While Farpoint doesn't offer total freedom, it offers enough control to make you feel like you're more than a puppet. There's very little else like it, especially if you have an Aim Controller, making it a PSVR game you shouldn't miss.
Check latest prices of Farpoint
8. Headmaster
You may think that you need to have an interest in football to get the most out of Headmaster. You'd be wrong though, as you really don't. Headmaster is simply fun for everyone.
You move your head as if you're actually heading a football as it flies towards you, doing your best to aim it at all manner of objects and targets. It's simple, which means that anyone can play. But there are enough levels to provide an ample challenge. What's really surprising about Headmaster, though, is its excellent sense of humour. There are visual gags that catch your attention, and some of the dialogue will amuse you to no end. But merely playing the game with friends is when it's at its funniest; watching each other head virtual footballs like a maniac.
Check latest prices of Headmaster
9. Paper Beast
There aren't many other games like Paper Beast on PSVR. It's a gorgeous, dreamlike adventure that takes you on a journey through a land inhibited by papercraft beasts. Thankfully, they're not hostile, so you're free to wander around, gawping at the beautiful environments around you.
There are puzzles to solve as you traverse Paper Beast's world, but simply watching its majestic creatures go about their lives is enough to make this one of the best games on PSVR right now. It's a joyous, meditative experience that's rivalled by little else; we love it.
10. Statik
Statik is an exceptionally well-crafted puzzler. Not only that, but there's actually a pretty good story hiding behind its sinister puzzles. Sure, it might not have the replayability of some other PSVR titles, but when it's as good as this, who cares? Each puzzle in the game is unique; one puzzle's function isn't going to necessarily help you in the next.
Perhaps the best puzzle game on PSVR, Statik is brain-wracking, funny, intelligent and clever from start to finish. Every puzzle you solve is a well-deserved pat on the back, and the credits rolling is a signal of a crazy good game coming to a great, memorable close.
---