Tennis is one of the most popular sports out there, and also one of the easiest for people to get into.
Unlike many other sports, such as football, you don't need two teams to play a game of tennis; you just need yourself and a competitor. Find or create yourself a court, grab a ball and a couple of rackets and away you go. The only other thing you could wish for is good weather unless you're playing indoors. But what if you don't want to leave the couch? That's where tennis games on Xbox come in.
There's a limited range of tennis games available on Xbox One and Xbox Series X/S, but they're not all created equally. Some offer a serious game of competitive tennis, while others offer a more arcade-like experience. We've weeded out the best there is.
Whether you're looking for a proper game of tennis, or something a little more fun, hopefully we can help. Click on through to find our picks of the best tennis games on Xbox One and Xbox Series X/S.
Want to support GameSpew? If you decide to buy anything from this list, please consider using our affiliate links. They're included below each entry. It won't cost you anything extra, but we'll get a small slice of the purchase. Thank you for your support!
1. AO Tennis 2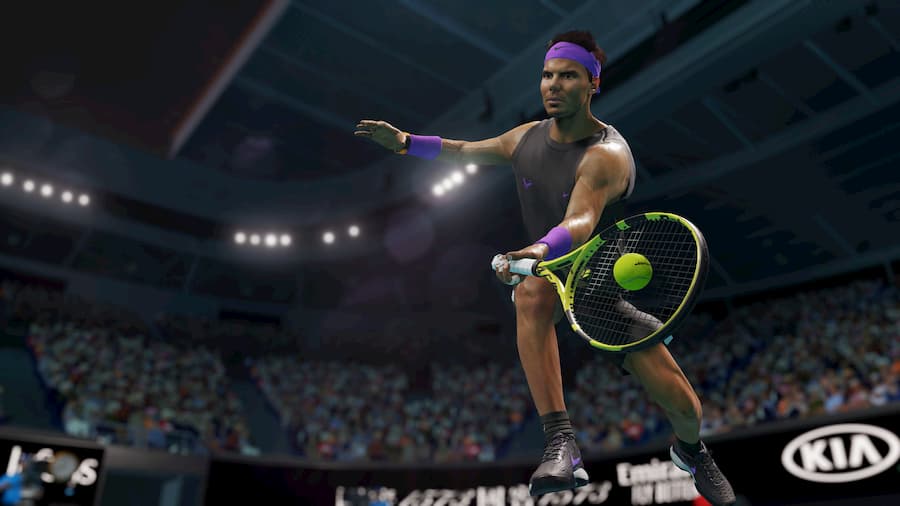 Released in 2018, AO International Tennis wasn't particularly well-received. In fact, at launch, it was pretty much deemed unfinished. While developed Big Ant Studios eventually fixed most of its glaring issues through patches, it never quite recovered from its initial reception.
Thankfully, Big Ant followed up with AO Tennis 2 back in January 2020. Straight out of the gate, it was already a much better game than its predecessor. So much so that it's undoubtedly one of the best tennis games you can play on Xbox One and Xbox Series X/S.
With a fully-fledged career mode, an extensive character creator and a plethora of game modes and training to take part in, it's one of the most comprehensive tennis games you'll find. There's also a wealth of professional tennis players in the game, with their likenesses faithfully recreated thanks to motion capture and 3D scanning.
Read our review of AO Tennis 2
2. Tennis World Tour 2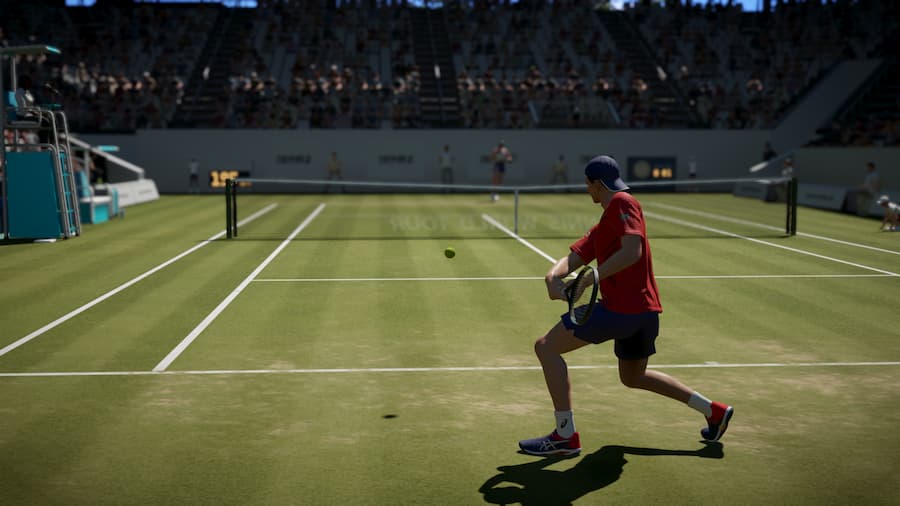 Like AO Tennis 2, Tennis World Tour 2 concerns itself with serious tennis. It has its faults, but through a series of patches, developer Big Ant Studios has got it up to speed. What really stands out about Tennis World Tour 2, though, is that it's the only tennis game with a dedicated Xbox Series X/S version. Play it on Xbox's latest hardware, then, and it looks very nice indeed.
Tennis World Tour 2 sports a full career mode which lets you take a player through the ranks to greatness. You can play games in either singles or doubles, and there's a wealth of other modes to jump into. If you don't want to play as an unknown, you can also take control of a real tennis champion: the likeness of stars such as Andy Murray and Maria Sharapova appear in the game, giving it a lick of authenticity.
It has a few misses, however. Its AI isn't the best, and the mechanics aren't as good as they should be. But ultimately, with little in the way of competition, Tennis World Tour 2 is still one of the best tennis games on Xbox One and Xbox Series X/S. If it's a serious game you're after, this is the best you're going to get.
Read our review of Tennis World Tour 2
Buy Tennis World Tour 2 on Amazon
3. Super Tennis Blast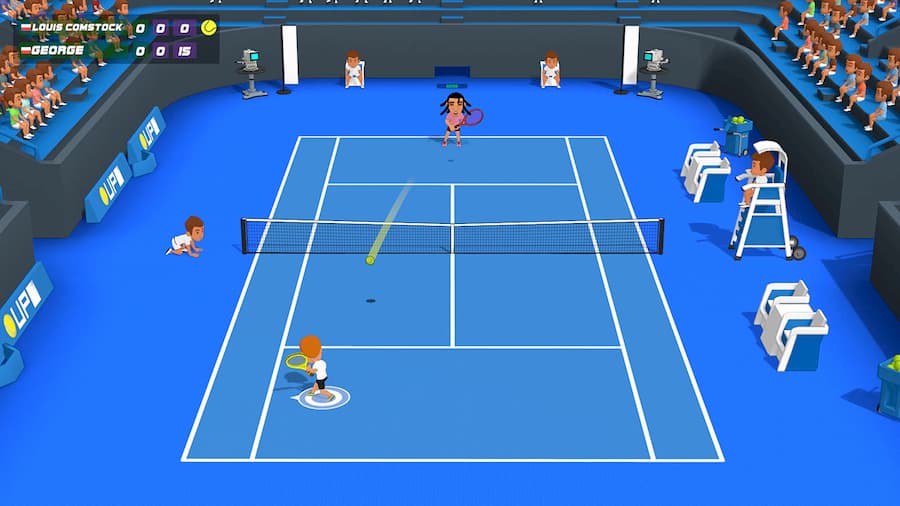 Don't let Super Tennis Blast's cutesy cartoon art style put you off: this is a serious tennis game in disguise. Featuring the traditional tennis scoring system, the game's CPU opponents mean business. Even when you set the game on one of the easiest difficulties.
It's great fun and easy to pick up, though. There are plenty of customisation options for those wanting a harder challenge. And those wanting just a bit of fun can choose their avatar from dozens of pre-set models. Best of all, you can play in local multiplayer with a friend – or three, if you fancy a game of doubles. There's a full range of moves available, with different face buttons doing volleys, backspins, lobs and other kinds of fancy moves so you can feel like a true tennis pro.
If you're after one of the best tennis games on Xbox One and Xbox Series X/S, Super Tennis Blast deserves your consideration. We couldn't believe it either, but it really is rather good.
Super Tennis Blast is available digitally on the Xbox Store
4. Tennis in the Face
Okay, so Tennis in the Face isn't really a tennis game per se, but it does involve you hitting balls with a racket as a tennis player.
In Tennis in the Face, Pete Pagassi is out to save his city from Explodz, an evil energy drink corporation. With a limited number of balls available in each level, he'll have to aim carefully to take down his targets in style, and ultimately destroy Explodz factory.
It's simple, but we really like Tennis in Face. Featuring over 100 levels, it's definitely worth picking up whether you like tennis or not. But if you do like tennis, you'll probably get a bit more of a kick out of it. It's dirt-cheap, too.
As a video game, Tennis in the Face is really good, but it's not the simulation of the sport you're probably looking for. But with so few other games worthy of being called the best tennis games on Xbox, this earns a place in our list.
Tennis in the Face is available digitally on the Xbox Store
5. Olympic Games Tokyo 2020 – The Official Video Game
Olympic Games Tokyo 2020 – The Official Video Game isn't just about tennis, of course. It packs in 18 Olympic sports in total – but tennis is one of them. And, despite tennis not being the sole focus of the game, it does offer a fun excursion onto the courts. If you're a tennis fan, you'll appreciate the quality of game on offer here.
With decent mechanics that are easy to grasp and pleasant graphics, Olympic Games Tokyo 2020 easily rivals the best tennis games on Xbox One and Xbox Series X/S without even really trying. It helps that the game comes in such a pleasant package; you can fully customise your character, and dress them up in ridiculous outfits if you wish. Or you can take it a bit more seriously. Your call.
So, yes, Olympic Games Tokyo 2020 – The Official Video Game might not solely focus on tennis, but it offers up a good enough game that it's worthy of a spot on our list. Give it a go. You might even enjoy some of the other sports in there, too.
Read our review of Olympic Games Tokyo 2020 – The Official Video Game