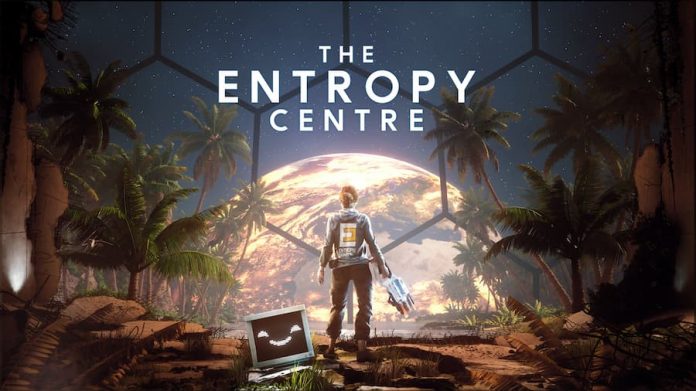 Revealed today during the Future Games Show, The Entropy Centre is an intriguing first person puzzle adventure coming to PC and consoles later this year.
If you're a fan of Portal and the like, then you might want to pay attention to The Entropy Centre. Developed by Stubby Games and published by Playstack, it promises an engaging adventure that throws players deep inside a huge space station. Being in space is for the best, it seems, as the entirety of Earth has just burst into flames. But with the space station seemingly deserted, it's clear something is very wrong.
As you explore the station – the titular Entropy Centre – you'll be kept entertained with engaging dialogue, which seems both witty and well-acted based on the trailer.
But the real draw here is the puzzles. Playing as Aria, you're accompanied by ASTRA, your talking gun, and together you'll need to manipulate objects (and time) around the space station in order to move through it.
That means repeating collapsed bridges, reassembling broken pathways and more so you can progress and reach the core of the Entropy Centre. At the core, hopefully you'll find a way to save Earth. Or at least yourself. But we'll have to wait and see how that pans out.
Its puzzles look like they're going to be tough-as-nails but fun to work through. So if you're a fan of first-person puzzle games, this is one to add to your watch list.
There's no set release date just yet, but The Entropy Centre is scheduled to release later this year. It'll be available on PS4, PS5, Xbox One, Xbox series X/S and PC. More information is available on its Steam page.