June is here, bringing with it sunshine, longer days, and a host of brand new games.
Things are looking pretty rosy this month, especially if you're a Nintendo Switch owner, with three heavy-hitters on the way. But no matter which formats you own, there's something for you. A wide variety of genres are covered, too, everything from horror to card trickery to racing.
So, just what games have you got to look forward to this June? Scroll on down and take a look. They're presented in date order for your convenience. And who knows, you might just find something that catches your eye. There are certainly more than a handful of games on this list that we're excited to sink our time into.
Card Shark
Ever wanted to use sleight of hand to emerge on top during card games? You naughty thing! You can, though, in Card Shark, one of June's more unusual releases. But it's not all just about playing cards; there's also a story to follow, and a wonderful classic soundtrack to listen to. This really is worth putting on your radar.
Read our preview of Card Shark
SpellForce III Reforced
7th June
PS4, PS5, Xbox One, Xbox Series X/S
Don't worry console gamers, June has something for you if you're into strategy games. Even better if you also like them to have RPG elements. SpellForce III Reforced proved to be quite the hit when it launched on PC back in 2017. Now hitting consoles it hopes to serve a niche. But will its controls get in the way?
The Quarry
10th June
PS4, PS5, Xbox One, Xbox Series X/S, PC
It may be June, not October, but that doesn't mean Supermassive Games can't try to scare us silly with The Quarry. This cinematic horror adventure puts the fate of a group of summer camp counsellors in your hands. Will they all live, or will they all meet a terrible fate? You decide.
Read our preview of The Quarry
Mario Strikers: Battle League Football
Got a Switch and love either Mario or football? Mario Strikers: Battle League Football might just be the game for you. This arcade football game has no rules, promising chaotic 5v5 battles where teamwork is key to success. Being a Mario game there'll even be powerups. Needless to say, even if you're not into sports this could be a lot of fun.
Sonic Origins
23rd June
PS4, PS5, Xbox One, Xbox Series X/S, Switch, PC
This probably would have been better off releasing earlier this year alongside the Sonic 2 movie, but hey-ho. In any case, if you have a hankering to play some classic Sonic, this looks like it will do the job while also offering up some nice bonuses. It's just a shame that SEGA has muddied the water with both a standard and deluxe edition, as well as pre-order bonuses.
Capcom Fighting Collection
24th June
PS4, Xbox One, Switch, PC
10 classic Capcom fighting games in one collection? What a treat! There are some real gems included in Capcom Fighting Collection, too, such as Darkstalkers and Super Puzzle Fighter II Turbo. Add in the first home console port of Red Earth and extras such as a museum, and you have what is likely to be a must-have for fighting game fans.
MADiSON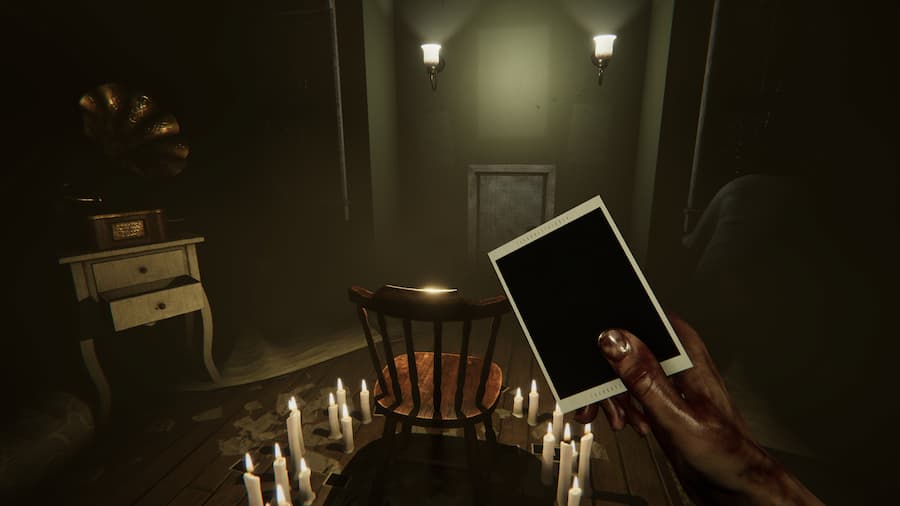 24th June
PS4, PS5, Xbox One, Xbox Series X/S, PC
If one horror game just isn't enough for you this month, then be happy that MADiSON is also on the way. In this first-person psychological horror game you'll use an instant camera to see into the beyond. It certainly looks creepy, and it's also test your intelligence with its puzzles.
Fire Emblem Warriors: Three Hopes
Enter the universe of Fire Emblem: Three Houses once more, only this time to engage in epic battles where you have direct control. Fire Emblem Warriors: Three Hopes will still retain some of the strategical touches of its predecessor, however, and will hopefully also provide a riveting story to follow.
F1 22
28th June
PS4, PS5, Xbox One, Xbox Series X/S, PC
Another year, another F1 game. When the series continues to be this good, however, is it really a problem? F1 22 promises a more authentic experience than ever before, implementing the recent F1 changes and improving its presentation. While there's no story mode this time around, there's a new F1 Life mode, too, allowing you to show off your fancy possessions. You can even drive the exotic sports cars that you own. Nice.
Escape Academy
28th June
PS4, PS5, Xbox One, Xbox Series X/S, PC
We've never took part in a real-life escape room experience, but going hands-on with Escape Academy has made us interested in doing so. Bringing the popular activity to the digital world, Escape Academy has multiple escape room challenges for players to complete, alone or in co-op, and ties them together with a narrative. We honestly can't wait to dive into this again.
Read our preview of Escape Academy
Outriders Worldslayer
30th June
PS4, PS5, Xbox One, Xbox Series X/S, PC
If you enjoyed Outriders as much as we did when it launched last year, chances are you're itching for a reason to jump into it again. Worldslayer is it. This expansion not only adds a new campaign to play through, but also new items, challenge levels, skills trees and more. It's set to revitalise the entire experience, and we can't wait.
Read our preview of Outriders: Worldslayer
Monster Hunter Rise: Sunbreak
Monster Hunter Rise is already a great game packed full of content, but who'd turn down more? No one, that's who. Sunbreak is a meaty expansion for the hit game, offering more monsters to hunt, more locations to visit, new abilities and a new story to follow. What's more, that's just the tip of the iceberg. Just remember that you need to have made considerable progress in Monster Hunter Rise to jump into this new content once purchased.