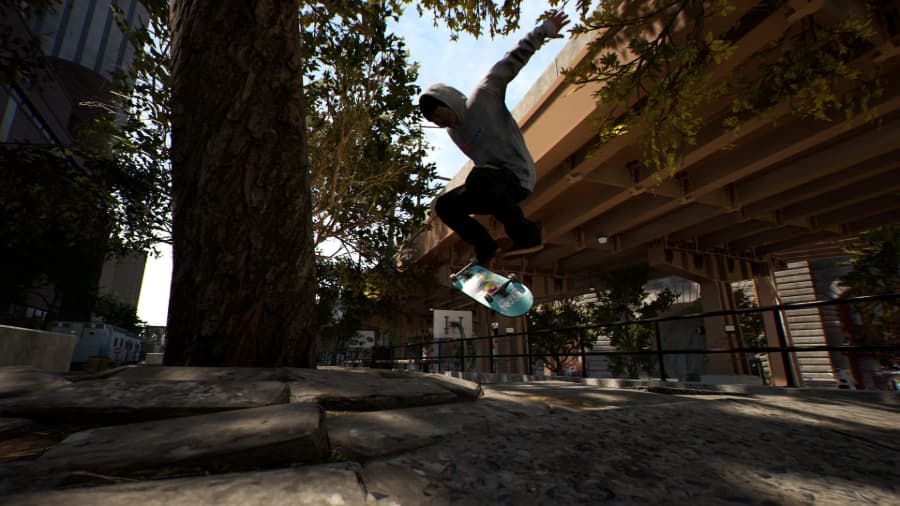 After being in early access for just under two years, Session: Skate Sim is getting a final release on PC and console.
"Made by and for skaters", Session: Skate Sim dials up the realism compared to, say, the Tony Hawk series. It uses a twin-stick system so you're essentially controlling both feet, though the realism, perhaps wisely, doesn't extend to winding up in hospital after a trick goes horribly, horribly wrong.
It's been in early access through Steam Early Access and Xbox Game Preview since 2019, but Session: Skate Sim is now gearing up for a final release on PC, PlayStation 4, PlayStation 5, Xbox One and Xbox Series X|S. Developed by crea-ture Studios Inc and published by Nacon, it's been receiving additional content since its early access release, the last major content drop being in February.
Now, this September 22nd it'll be released digitally and the last chunk of content will be added to the early access version, turning into the final release version. That's not to say Nacon and crea-ture will cut it loose – there's been, amongst other things, a contest to see just how impressive a video people could put together from the game's built-in stunt recorder. Given that a whole new audience will be picking up the game, we hope they'll give newcomers a chance to show off their skills and win the odd prize or two.
There's no news on a physical release so far but Session: Skate Sim will release digitally on PlayStation 4, PlayStation 5, Xbox One, Xbox Series X and PC via the Steam and Epic Games Store.