Supermassive Games has become a force to be reckoned with when it comes to interactive horror games.
2015's Until Dawn wasn't Supermassive Games' first title, but it was its first foray into horror, and seemingly a turning point for the company. Before then, it had made party games for PS3, including Start the Party! and content for LittleBigPlanet 2. Oh, and Walking With Dinosaurs, a game for PS3's Wonderbook. Remember that?
Nothing remarkable, then, until Until Dawn came along, spawning a wave of narrative-driven horror games – and a few other surprises thrown in. But what have been the studio's best titles? And its worst? Join us, as we rank every horror game from Supermassive Games, from worst to best.
Want to support GameSpew? If you decide to buy anything from this list, please consider using our affiliate links. They're included below each entry. It won't cost you anything extra, but we'll get a small slice of the purchase. Thank you for your support!
8. Hidden Agenda
Supermassive Games' worst ranked title is Hidden Agenda, a title that was made for PlayLink. Don't remember what PlayLink was? We don't blame you; it was a short-lived PS4 innovation from Sony that was all about multiplayer gaming. Because of that, we don't think that Hidden Agenda ever got the love it deserved. It's not a bad game by any means, but it was never marketed in the way that other Supermassive Games was, and as such was largely overlooked.
It's a shame, because its premise is fantastic. With up to six people being able to play at once via their mobile devices, it's all about hunting down the infamous 'Trapper' killer. Whether you and your friends make the same decisions or not will influence how the story pans out, with plenty of twists and turns along the way.
Check latest prices of Hidden Agenda
7. Little Hope 
Sorry, Little Hope, you just didn't cut the mustard for us. The second game in the Dark Pictures Anthology, this narrative-driven spooky horror had us jumping between the present day and the 17th century. With a backdrop of the Salem Witch Trials, it has all the ingredients of a truly spine-tingling tale. And it mostly was. Until the ending. Which absolutely ruined everything.
We won't spoil it for you, but let's just say the anti-climactic finale of Little Hope was enough to just about ruin the whole game for us and make this one of Supermassive Games' worst titles yet. It's a shame, because for the most part, this remains one of the most unsettling games we've played.
Check latest prices of Little Hope
6. The Inpatient 
Made exclusively for PSVR, The Inpatient had mixed reviews when it came out. But we absolutely loved it. It's set in the universe of Until Dawn, taking us back in time 60 years to the Blackwood Sanatorium in its heyday. If a sanatorium filled with dark secrets can ever really have a 'heyday', that is.
Horror in VR is always tricky, because even the steeliest of us start feeling the pressure when we're thrown headfirst into a creepy environment. But if you've got the guts for it, The Inpatient remains one of the best horror experiences on VR. It may not be Supermassive Games' highest ranked game, but it's still good enough that it deserves some recognition.
Check latest prices of The Inpatient
5. Until Dawn: Rush of Blood
Here's another PSVR title from Supermassive Games, and again, it's set in the Until Dawn universe. But it's something different entirely. It's actually an on-rails light gun game – one of the most enjoyable genres to tackle in VR. Of course, with 'Until Dawn' tacked onto its name, it's all about the horror too. But it's more about action than story, making a nice, lighter entry into Supermassive's catalogue.
It's not the longest game in the world, with only six levels to work your way through. With a funfair theme, you'll start out shooting fairground targets before making your way into a haunted house, where the real terror begins. You'll need a good aim to survive. And a strong disposition to not be fazed by the jump scares.
Check latest prices of Until Dawn: Rush of Blood
4. Man of Medan 
The first game in the Dark Pictures Anthology, Man of Medan was a pleasant surprise. It's a fairly short game – at least compared to Until Dawn, running at around 3 hours. But it tells a tale that's hard to put down, of a group of friends who come across a ghost ship while out on a diving trip.
Naturally, things start to go terribly wrong and before long they all end up boarding said ghost ship; a huge, empty warship floating abandoned in the ocean. There's an interesting twist to be uncovered, and its brevity means you're more likely than ever to want to jump in and play again, to see what other outcomes you can get for each of the characters. From here on out, we're solidly in the territory of Supermassive Games' best ranked titles, for sure.
Check latest prices of Man of Medan
3. House of Ashes 
House of Ashes is the third, and most recent, game in the Dark Pictures Anthology, and perhaps the most ambitious. It's also the most freaky and horrifying thanks to its sinister setting and truly supernatural story. In it, you take on the role of a group of American and Iraqi soldiers who, when a mission goes south, end up trapped in an underground chamber. Filled with ancient structures, it appears to be a temple of sorts – but the most pressing matter is the… creatures lurking down there with them.
Oh yes, a good old-fashioned creature feature! House of Ashes really does deliver the scares. And while some of its characters may be a little annoying, you'll still do your best to keep them alive. Well, maybe. Whatever the outcome, though, you'll be hooked until the credits roll on this one.
2. The Quarry 
The newest title from Supermassive Games also happens to be ranked as one of its best. The Quarry is gripping, adventurous and at times, truly gory. And we're absolutely here for it. The summer camp setting gives this a real 80s slasher vibe, but of course, a murderer isn't the threat here: it's werewolf-like creatures that live in the woods. When your camp counsellor tells you to STAY INSIDE, you probably should listen to him. But of course, the cast of characters in The Quarry don't. And blood-tinged chaos ensues through the night.
While it's a little slow to get going thanks to a long-winded introduction to the characters, we were thoroughly gripped by The Quarry. Excellent acting from a stellar cast really helps bring it to life. As does the sheer amount of gore on show. It's not for the faint-hearted, that's for sure, but for true horror fans, you'll be in your element here.
Check latest prices of The Quarry
1. Until Dawn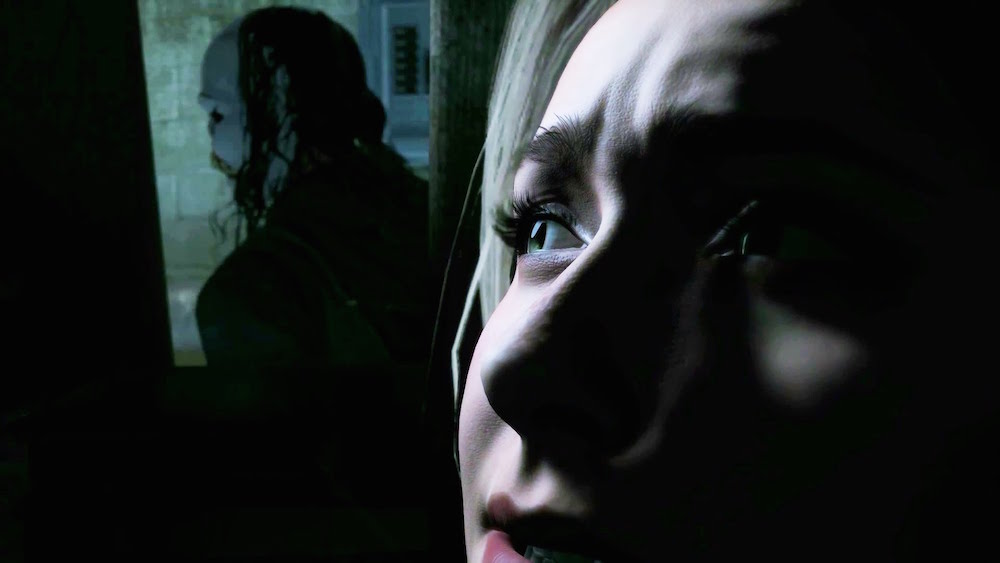 It was a toss-up between this and The Quarry, but ultimately the original wins out. We've ranked Until Dawn as Supermassive Games' best game, and for good reason. This horror fest features shoehorns in so many horror tropes that it's hard to keep up, but somehow it all works. And no game will keep you on the edge of your seat quite as much.
This was the first game to bring in the real 'life or death' stakes that Supermassive Games' titles have become known for. Any character can die based on the decisions you make, and so the stakes are forever high through the game. And with excellent performances from the likes of Rami Malek and Hayden Panettiere, it really is movie quality. Despite being seven years old now, it's still one of the best horror games out there – and undoubtedly the best that Supermassive Games has made to date.