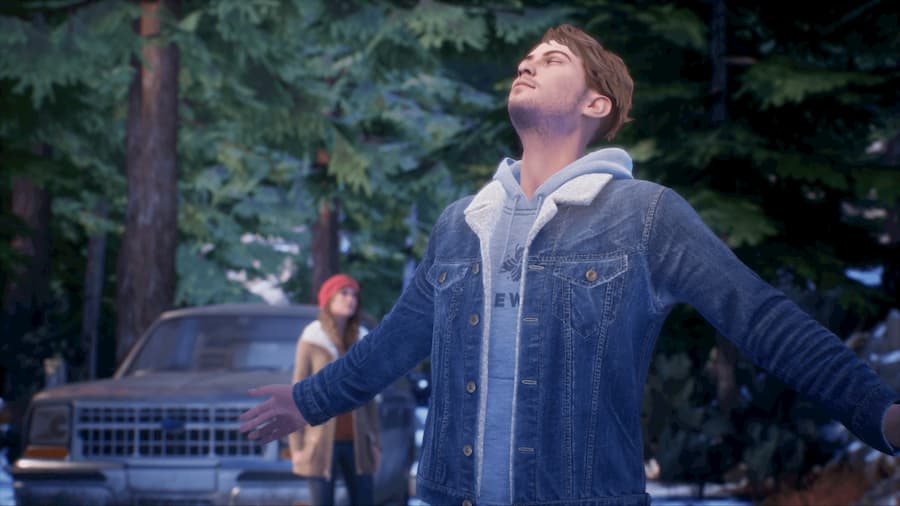 Tell Me Why, Don't Nod's episodic adventure free for the whole of Pride Month and you should absolutely snap it up.
As was the case last year, you can download all three episodes for free on PC or Xbox. Published by Microsoft, it never received a PlayStation release but either you've got access to either of those platforms you should absolutely dive in.
It follows the story of twins Alyson and Tyler Ronan, who, after a decade apart, reunite and end up delving into their shared past. It's a pleasingly personal tale – yes, it's from the team behind Life is Strange and Life is Strange 2 but the power the twins share, the ability to communicate telepathically, is only going to change their world.
It's also notable for featuring a transgender protagonist, which is why it's free this Pride Month. Tyler transitioned during the years the pair were apart and, instead of just giving Troy Baker a call, Don't Nod have him voiced by trans-masculine actor August Aiden Black. The company also worked closely with GLAAD to ensure they were getting things right, versus creating a well-meaning but ham-handed game.
We gave Tell Me Why a phenomenal 10 out of 10, calling it "Dontnod Entertainment's best game yet." And, given that it sports several narrative-changing choices, it's well worth revisiting, though don't expect this reunion to be all hugs and hot chocolate.
Tell Me Why will be free for the rest of Pride Month, which is this June. You can pick it up free from the Xbox Store, Microsoft's Windows Store or also grab it through Steam.