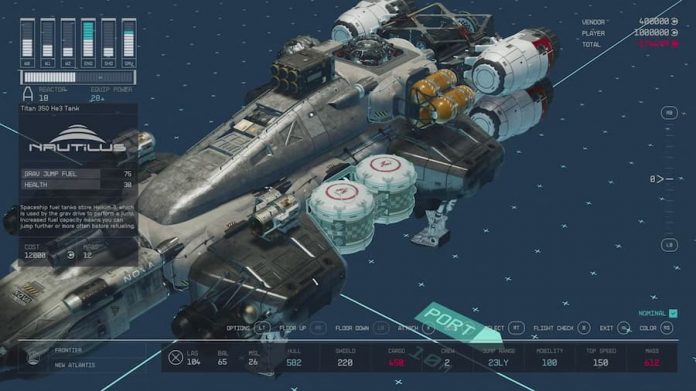 Bethesda has, after four long years, finally given us a proper look at Starfield, their upcoming space action-RPG.
Sure, they've been posting Starfield-related videos for a while, but there's been surprisingly little footage of the game itself, which was announced back in 2018. Mostly it's been concept art, Bethesda director Todd Howard chairing a discussion of the game, or some combination of the two.
But, at Sunday's Xbox & Bethesda Games Showcase, Bethesda delivered a full fifteen minutes video of the game in action, interspersed by commentary from Howard. Yes, we're talking proper gameplay here – shooting enemies in their space helmets, talking to other would-be explorers, taking to the stars and so on.
Do we still have questions about? Absolutely, though you can expect Bethesda to release more information between now and the game's 2023 release. But here's what we've learnt about Starfield, thanks to the aforementioned presentation.
You can fly your starship around in space and engage in ship-to-ship combat – your vessel isn't just a glorified loading screen.
The game world has a washed out appearance, compared to the colourful worlds of No Man's Sky and The Outer Worlds.
Character creation is the most flexible in any Bethesda game – you can even dictate how your character walks.
There are a massive 1,000 planets, spread over 100 systems and you can land on and explore every single one.
Aside from landing on planets, you can also set up your own bases there and hire people to manage them. This does sound like No Man's Sky but it's also seems a little similar to Fallout 76.
You can unlock skills using experience but to increase those skills respective ranks you'll have to use them or complete certain challenges.
You can build your own spaceships; given that this is an offline-only game, there'll presumably be no-one to police your dickships.
Not everything hates you. The gameplay footage showed several menacing-looking, pincer-wielding alien lifeforms just ignoring you.
The main storyline, or at least part of it, has you uncovering alien artefacts and receiving visions from them. But you can also join various side-factions.
Foes can have reinforcements arrive by dropship. It's not clear if this was scripted or not but, just when the player had cleared an abandoned base of pirates, a ship showed up to drop some new enemies off.
You can watch the reveal in full below, but on the whole we're feeling pretty positive about the game. We do have reservations about there being 1,000 planets, though. We've got the sneaking suspicion we'll be getting communications from robo-commander PR3T0N GRVE reminding us that settlers on Planet Zanyhryxx need our help.
Starfield was originally set for a November release but has now been pushed back to the first half of 2023, when it'll arrive on Xbox Series X|S and PC. You can wishlist it on Steam here.
Missed the Xbox & Bethesda Games Showcase? Check out our round-up here.