Teaching your kids at home doesn't have to mean painfully tearing your kids away from their games console. There are plenty of video games with educational content that you can incorporate into their learning.
We'd argue that a lot of video games offer valuable skills. Text-heavy RPGs or graphic novels encourage reading. Co-op games encourage teamwork. Skills like following instruction, map-reading, logic problem solving are more are frequently embedded in a host of games. But what video games are the best educational games?
We're not here to agree with your children when they tell you that Fortnite is beneficial to their education. It might be. We're not sure. But there are a host of games that are blatantly educational in a number of ways.
We've highlighted a number of the best educational videogames below. Each of these games has an educational benefit to anyone who plays it, whether young and old. While we're recommending these as beneficial to kids, they can also teach us adults a new thing or two, too.
1. Minecraft
Available on PC, PlayStation, Xbox, Switch and Android/iOS
Minecraft has long been used as an educational tool, with schools using it to bolster their curriculum for years. At its most basic, it's an open sandbox game that allows players to build their own world. That means utilising tools to manipulate the landscape around them.
But it's much more than that. Microsoft has even doubled down on Minecraft's educational properties by offering free-to-download educational add-ons. These allow children to explore a recreation of the International Space Station, for example, or look inside a human eye. The downloadable educational worlds have been created to focus on a variety of topics that kids will benefit from, such as marine biology, Greek history and renewable energy. There are even supporting lesson plans available, offering puzzles, writing challenges and building tasks to go along with.
Check latest prices of Minecraft
2. Zoo Tycoon
Zoo Tycoon is a lot of fun to play, but it's also one of the best educational games out there. At its most basic, it allows players to design and run their own zoos. It also allows you to wander around your zoo. It's here where it becomes educational, as it teaches players about the animals they're hosting.
It's an excellent tool to teach children about animal conservation, learn facts about specific species and see their digital recreations up-close and personal. Almost every kid goes on a school trip to the zoo at some point; this allows you to do it from the comfort of your own home. Add to that the planning and management aspects, and Zoo Tycoon is brilliant for all ages.
Check latest prices of Zoo Tycoon
3. Letter Quest: Grimm's Journey
Available on PC, PlayStation, Xbox and Switch
Letter Quest: Grimm's Journey sees you play as a cartoonified Grim Reaper. You're on a mission to rid the world of monsters, but rather than fighting them directly, you do so by spelling out words. Each level presents players with a grid of letters. In a set amount of time, it's your job to spell as many words as you can – the longer the word, the more damage you do to your opponents.
If kids need a little help with their spelling, then Letter Quest is one of the best educational games they can play. The gameplay system in place encourages children to try to spell longer words while also offering a fun challenge at the same time.
4. It's Quiz Time
Available on PC, PlayStation and Xbox
It's Quiz Time might be more of a party game, but this general knowledge quiz does have some educational merit too. Players go head-to-head to answer questions in a series of categories. Some are multiple choice, some require you to sort answers into some kind of order. The more questions you get right, the higher you score.
There's a varied selection of subjects on offer, including things like Nature, History and Geography. It's a great way to strengthen your child's (or your own) general knowledge – while also having a bit of fun at the same time.
5. Scrabble
Available on PlayStation and Xbox (other versions exist on PC and mobile)
This digitised version of the popular board game allows you to play a family game of Scrabble without the risk of letter tiles getting tossed at each other. Is that a thing that happens? We can imagine that's a thing that happens.
Scrabble, like Letter Quest, encourages children to spell words out of the letters provided to them. The longer and more complex the word, the better they'll score. The video game version allows players to play together locally as well as compete against CPU opponents if nobody else is around to play. Just like the traditional board game, Scrabble is not only fun, but also one of the best educational games out there.
6. Animal Crossing: New Horizons
Available on Nintendo Switch
While Animal Crossing might not me the most obvious choice when it comes to the best educational video games, it's one that's worth letting your children play around in. Not only does it encourage useful skills like inventory management, money management (paying off debt, investing, etc.) and teamwork, the game's Museum is where the real educational content begins.
A large part of Animal Crossing: New Horizons is fishing, catching bugs and digging for fossils. These can be taken to the museum where they'll be displayed. But the Museum also provides an excellent bit of information about every creature or fossil you collect. Children will learn facts about weird and wonderful bugs and fish, as well as about dinosaurs and prehistoric animals.
Check latest prices of Animal Crossing: New Horizons
7. Keep Talking and Nobody Explodes
Available on PC, PlayStation, Xbox and Switch
Keep Talking and Nobody Explodes started life as a VR game but it's since been ported to other formats. It's not educational in the traditional sense, since it deals with diffusing a bomb. Not exactly the most child-friendly subject, but hear us out.
What's special about Keep Talking and Nobody Explodes is how it encourages players to work together. One player is presented with a randomly-generated bomb, with a series of numbers, wires, and symbols on it. The other player(s) are given a series of instructions, and it's up to them to carefully relay how to diffuse the bomb to player one. It's about communication, understanding instructions, and working well under pressure. They're all very useful skills to have, and that's why we think this is one of the best educational video games out there.
8. Dreams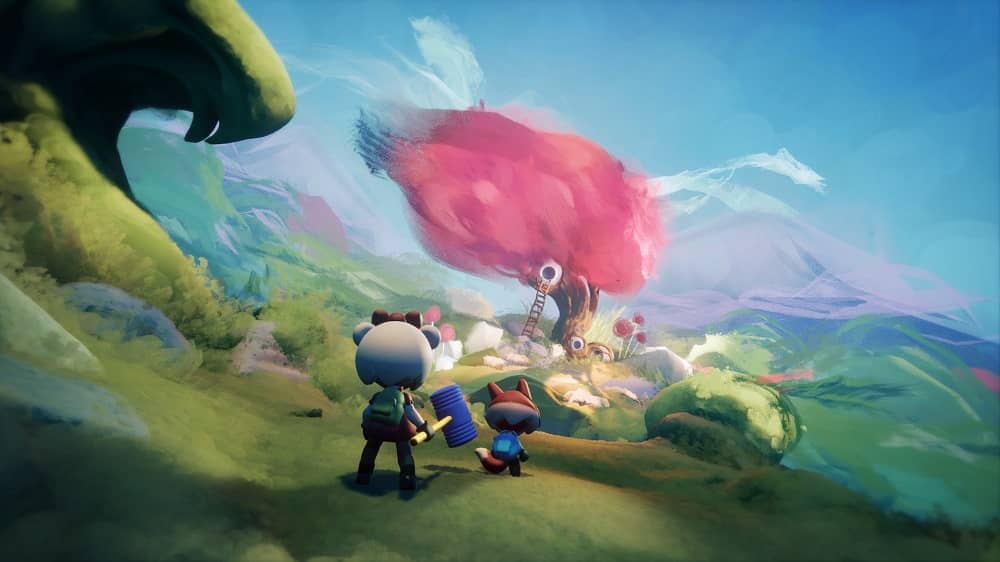 Dreams isn't your typical game. While there are games to play, the main draw of Dreams is as a creativity tool. Players can create their own games, works of art, and interactive experiences. While super complex things can be created with it, it's also great for children too; providing a digital blank canvas for them to unleash their creativity onto.
The great thing about Dreams is it can be as simple or as complex as you like. For beginners, its tools are easy to get to grips with. But there's also everything a user needs to create an incredibly detailed 3D world. It's cute, colourful and provides extensive tools for bringing ideas to life. You never know; your kid might be a budding game developer, and Dreams is a great tool to practice in.
9. Assassin's Creed Origins: Discovery Tour
Available on PC, PlayStation and Xbox
While the violence and adult themes of Assassin's Creed Origins means the main game isn't suitable for children, it packs in a separate mode called Discovery Tour. It's set in Ancient Egypt, and Discovery Tour allows players to explore the game's world like a virtual museum.
Discovery Tour is free of any type of combat or quest; it's simply about visiting historical sites, learning about them, and discovering what life in Ancient Egypt was like first-hand. It's available to buy separately on PC, too, so there's no risk of your children accidentally launching the main game. Young or old, this is one of the best educational video games you can buy.
Check latest prices of Assassin's Creed Origins
10. Dr Kawashima's Brain Training (or Brain Age)
Available on Nintendo Switch or 3DS
Dr Kawashima's Brain Training (or Brain Age as it's known in North America) might be aimed at ageing adults who want to keep their brain functions tip-top, but it's absolutely a useful tool in keeping youngsters sharp, too.
Brain Training is made up of a series of minigames, designed to be played every day, that test a variety of brain functions. You'll do mental arithmetic, memory tests and complete word games. The games are quick and fast-paced, but are useful in improving basic skills, speed and competency. It's one of the best educational video games for all ages, and picking it up for 10-15 minutes a day really does help to stay sharp and focused.