2022 is proving to be a strange year for videogames.
After some long-awaited titles launching earlier in the year, there's now a definite lull until the holiday period. Not that it's much of an issue; we'll be using the using the next few months to try and make a dent in our rather large backlogs. In any case, while some may argue this year has been pretty light on releases, there's been some belters. And so putting together a list of the best games of 2022 so far has been a little trickier than we anticipated.
For those who embrace indies just as much as they do the next AAA release, 2022 has been a good year so far for games indeed. There's been a varied range of top quality releases, too, as you'll find as you peruse our list. Whether you're a fan of side-scrolling beat 'em ups, racing games or open world RPGs there's bound to be something you'll love. And so, in no particular order, we present to you our list of the best games of 2022 so far.
Want to support GameSpew? If you decide to buy any of the games on this list, please consider using our Amazon affiliate links, included below each entry. It won't cost you anything extra, but we'll get a small slice of the purchase. Thank you.
1. Teenage Mutant Ninja Turtles: Shredder's Revenge
The side-scrolling beat 'em up genre is going through some sort of a comeback, and with games like Teenage Mutant Ninja Turtles: Shredder's Revenge, it's easy to see why. Playing as any one of the Teenage Mutant Ninja Turtles, or their friends including April O'Neil, Splinter and Casey Jones, Shredder's Revenge offers hours of fun as you battle your way through a surprisingly large number of stages.
The combat is easy to get to grip with but offers a pleasing amount of depth, and there's humour weaved into every scene. Even better, you don't have to go it alone; with up to six-player co-op, a whole family or group of friends can get in on the action. Needless to say, this is easily one of the best games of 2022 so far.
Read our review of Teenage Mutant Ninja Turtles: Shredder's Revenge
Buy on CD Keys 
2. Eternal Threads
Considering this is the first game from English developer Cosmonaut Studios, Eternal Threads really does stand out as something special. It's one of those games we've not been able to stop thinking about since we played it; its rich narrative getting under our skin like the best episodes of your favourite soap opera.
Although to compare Eternal Threads to a soap feels like a disservice; this narrative-driven adventure masterfully ties sci-fi themes of time travel to a grounded tale of six housemates as you try to save them from a house fire. As an agent from the future, you'll jump through specific points in time over the course of a week before the house fire, making subtle changes to the timeline with the goal to, hopefully, ensure nobody dies. It really has to be played to be fully appreciated, and for us it's undoubtedly one of the unsung highlights of 2022.
Read our review of Eternal Threads
3. Tiny Tina's Wonderlands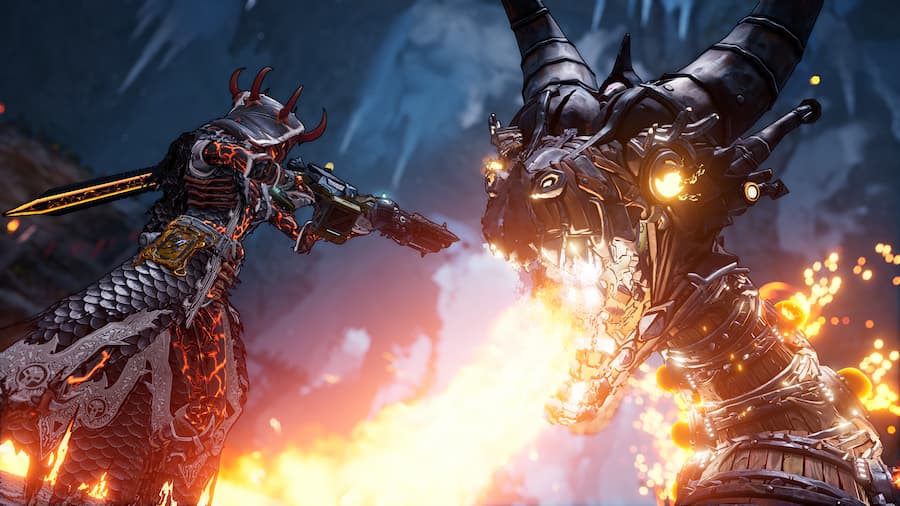 A spin-off from the popular Borderlands series, Tiny Tina's Wonderlands runs with the gun-toting first person gameplay we all know and love, but gives the narrative a Dungeons & Dragons-flavoured twist. You see, in Tiny Tina's Wonderlands, you're deep in a game of tabletop game 'Bunkers & Badasses' with Tina and her friends. The events you come across are more fantastical (but just as ridiculous) as mainline Borderlands, and Tiny Tina's narration throughout ensures you have a huge grin on your face from start to finish. Add in the accompanying voicework of Adam Sandler and Wanda Sykes, and you've got one of the funniest games of the year.
Read our review of Tiny Tina's Wonderlands
4. Gran Turismo 7
After the disappointing Gran Turismo Sport, players couldn't wait to get their hands on a proper Gran Turismo game again. Thankfully Gran Turismo 7 delivers the goods. Featuring an extensive single-player campaign, Gran Turismo 7 offers hours upon hours of car-collecting, photo-taking, settings-tweaking and exhilarating racing. Sure, its new career format perhaps isn't the most exciting, but we're not going to complain too much. And the game doesn't discriminate against those who did enjoy the multiplayer focus of Gran Turismo Sport, either, with more options to race competitively with others than ever before. It shines on PS5 in particular, thanks to its lighting fast loading times and stunningly realistic visuals.
Read our review of Gran Turismo 7
Buy on  Amazon
5. Elden Ring
Given FromSoftware's other works, we knew Elden Ring was going to be good. But we didn't expect it to rewrite the rulebook when it comes to enticing open worlds. While Elden Ring's Sites of Grace always point you to next major objective, it pays to explore. Go off the beaten track and you might find the ore you need to upgrade your weapon of choice, a new summon that will give you the upper hand in combat, or something else entirely. That is to say that Elden Ring has all the mystery of a game like Dark Souls but turned up to eleven.
Despite being tough-as-nails. Elden Ring is perhaps the most accessible of FromSoftware's titles, too. If you find a boss encounter too hard, you can simply go away, explore, and find something else to do while powering yourself up. Then, when you return, chances are you'll be in a much better position to overcome your foe. Simply put, Elden Ring isn't just one of the best games of 2022 so far, it's one of the best games of all time.
6. Horizon Forbidden West
If there's one game that showcases the power of the PS5, Horizon Forbidden West is it. And things are only going to get better. This is a stunning title to look at, with a varied and lush world filled with intricately detailed mechanical creatures and character models so lifelike it's uncanny. But looks will only get you so far; thankfully Horizon Forbidden West is a great game to play, too.
Following on from the events of Horizon Zero Dawn, Forbidden West once again finds Aloy fighting for the future of mankind. This time the stakes are even higher, with some sort of blight eating away at the world, causing a shortage of food that's only going to get worse. But there are also other threats, and Aloy will only succeed if she starts starts trusting those around her to assist in her endeavours. If you're after on open world game to sink your teeth into, this is a must-play.
Read our review of Horizon Forbidden West
7. Strange Horticulture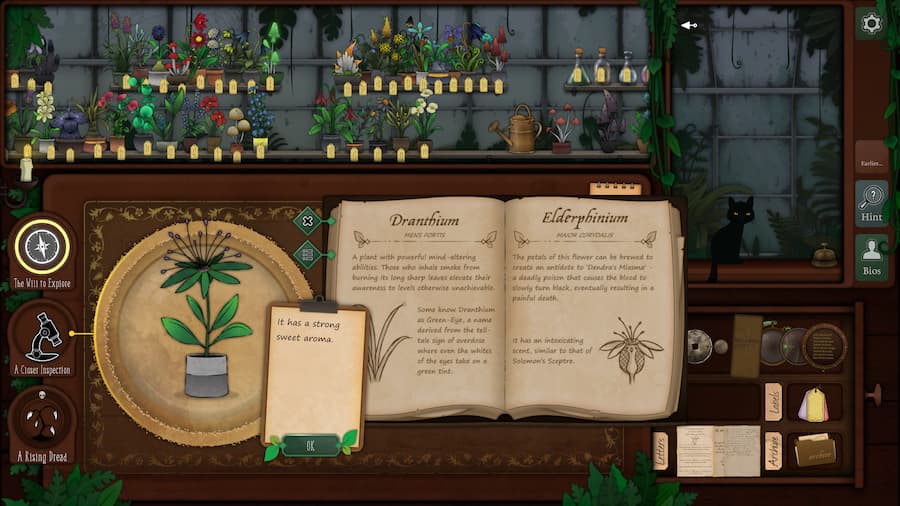 A game about working in a plant store might not sound that appealing, but there's something utterly compelling about Strange Horticulture, so much so that we were gutted when the credits rolled the first time around. Set in a small English town, your store in Strange Horticulture isn't your typical florist. The plants you cultivate and sell have mystical properties and, with a story that leans into the occult, you'll need to help your customers find the products they need.
That means puzzling your way through certain clues, matching mysterious plants to their correct descriptions and travelling around the local area to find new species to add to your collection. It's low-key and rather relaxing, but if you're anything like us, you'll struggle to put Strange Horticulture down. It's hands-down one of the best games of 2022 so far, and deserves to be loved and celebrated by as many people as possible.
Read our review of Strange Horticulture
Buy on CD Keys 
8. Evil Dead: The Game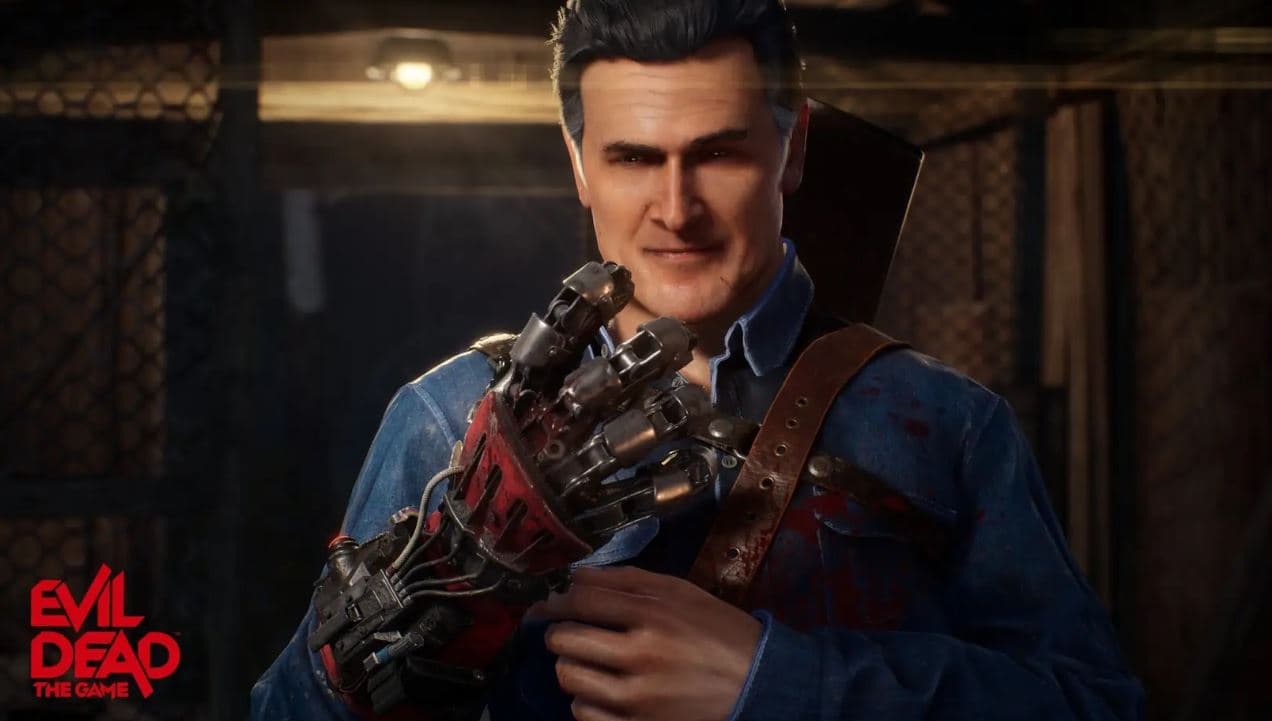 Maybe we're biased because we're Evil Dead fans, but Evil Dead: The Game has quickly become our favourite multiplayer game. Play as a survivor, and you can step into the shoes of the legendary Ash himself, or take control of the likes of his sister, Cheryl, or accomplices including Pablo. You'll then need to work as a team to overcome the evil forces working against you, finding pages of the Necronomicon Ex Mortis before putting an end to the Dark Ones.
Some players, however, might prefer to become a demon instead, laying traps for the survivors while hunting them down and even possessing them. It's the age-old battle of good versus evil, though here it's more fun than ever to be bad. There's even a number of single player missions to complete, though they're admittedly not great. Still, if you're an Evil Dead fan, or simply like multiplayer horror games, we're sure you'll agree that Evil Dead: The Game is one of the best games of 2022 so far.
Read our review of Evil Dead: The Game
9. Core Keeper
Although it's still in early access, Core Keeper truly does deserve a place on our list of best games of 2022 so far. We're clearly not the only ones who think so: since it launched in March, it's amassed over a million players. Combining exploration, combat, resource management and mining, It feels a little like Stardew Valley crossed with Spelunky – although there's much, much more to it than that. With secrets to uncover, multiple biomes to explore and a raft of items to discover and craft, there's already dozens of hours of gameplay to unfurl in Core Keeper. And with multiple updates still to come, the full release – due by the end of 2022 – is set to be something truly special indeed.
Buy on CD Keys 
10. DNF Duel
Have you ever heard of Dungeon Fighter Online? If so, you'll be familiar with the characters and world of DNF Duel, a fighting game based on the property. But don't worry if you haven't, as this is accessible to everyone. And we really mean that, as DNF Duel has a fighting system that very easy to get to grips with. You can perform special moves with circular motions if you want, but you can also just press dedicated special move buttons along with directions. Throw in beautiful visuals and a pleasing number of modes, and you have a fighting game that has come out of nowhere to thoroughly knock us off our feet. If you're a fighting game fan, don't let this one pass you by.
Buy on Amazon
11. Neon White
Neon White is a very hard game to pigeonhole, but that's why it's so special. At it's core it's a first-person shooter, but your weapons and abilities are determined by picking up cards. What's more, levels are bite-sized, and you need to complete them as fast as possible to progress. Throw in an engaging story and a wonderful soundtrack, and you have a game that's as captivating as it is challenging. One of the best games of 2022 so far, Neon White will especially appeal to speed runners, with global leaderboards stirring the competitive urge of those who play it.
Buy on CD Keys 
12. OlliOlli World
We enjoyed OlliOlli and its sequel when they first released. But the latest game in the series, OlliOlli World, takes the side-scrolling skateboard action to an entirely new level. While the gameplay itself feels familiar, it's been made much more accessible to get to grips with. Advanced moves are there for those who want to show off, but for players who simply want to stick with the basics, there's nothing stopping them progressing.
With multiple worlds to make your way through, OlliOlli World drip-feeds new abilities one by one, never overwhelming you. And while learning wall grinds, grabs and tweaks is a lot of fun, it's OlliOlli World's art style that really sets it apart. This is a gorgeous-looking game filled with fun and memorable characters. It might not be the type of game you play for its narrative and world-building, but believe us, it'll keep you coming back for more.
Read our review of OlliOlli World
Buy on CD Keys