To all intents and purposes, the PlayStation Vita is dead.
All things considered, it's done well to cling on for so long, given that Sony ended first party support for it way back in early 2015. Because of great support from the indie community and a wealth of unusual Japanese titles however, for a legion of gamers, the handheld has remained cherished.
But now there's the Nintendo Switch, a portable console which instantly stole a lot of the Vita's thunder when it launched in 2017. Perhaps as a result, Sony announced in 2018 that hardware production of the Vita would cease, and the last Vitas rolled off the production line in March 2019. And while some games still trickled through until 2021, they were strictly indie titles for some time.
This powerful little handheld still has a dedicated fanbase, though. And thanks to having a very strong library of games, it'll no doubt live on for quite some time. And so, let's celebrate its life by looking at the 30 best PS Vita games of all time.
Want to support GameSpew? If you decide to buy any of the games on this list, please consider using our affiliate links, included below each entry. It won't cost you anything extra, but we'll get a small slice of the purchase. Thank you.
This list was originally published in 2016 and has been updated since.
1. Gravity Rush
Release Date: June 2012
Genre: Action platformer
An adventure game with a gravity defying twist, Gravity Rush has you taking control of a girl called Kat, waking up to find herself in a strange new world.
You'll help townsfolk and do battle with strange creatures called Nevi during your journey, all the while changing the laws of gravity to your advantage and developing new abilities. Its world is beautiful, and its gravity-defying physics make it feel like nothing else you've ever played. If you can get your head around it, Gravity Rush truly lives up to its name, and is one of the best games on PS Vita.
Check latest prices of Gravity Rush
2. Undertale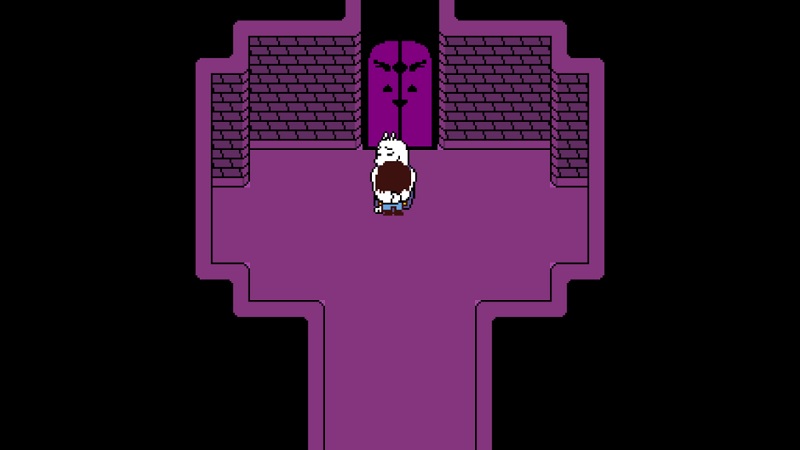 Release Date: August 2017
Genre: RPG
The lo-fi indie game that took the world by storm, Undertale is perfectly suited to PlayStation's handheld device. It's an RPG unlike any other you've played. Taking control of a human who finds themselves in an underground world of monsters, you're tasked with finding your way out. But unlike other RPGs, violence isn't a given: you don't have to kill monsters if you'd rather not. You can negotiate your way out of conflict with them.
Unique mechanics coupled with an absolutely stellar soundtrack make Undertale a memorable game. It may be available on other formats, but it really does shine on the PS Vita.
Check latest prices of Undertale
3. Tearaway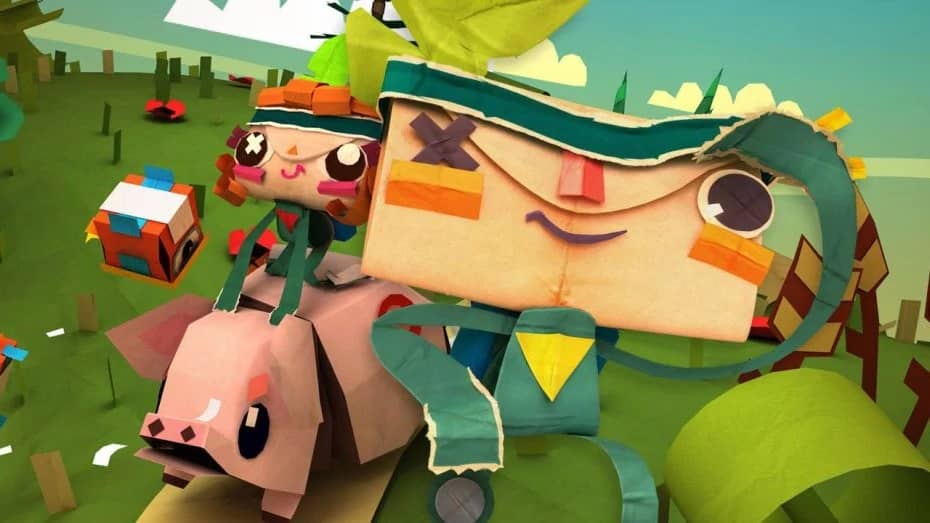 Release Date: November 2013
Genre: Platformer
A gorgeous, colourful world filled with papercraft creatures, Tearaway is simply a joy to behold. It's a game that tries to use all the bells and whistles that the Vita offers, and for the most part, it does it well. So expect to tilt it around, make use of the touchscreen, and more. It's one of only a handful of games that makes use of all of the console's functionalities, and it's one of the only times it doesn't feel overly gimmicky.
As far as 3D platform games go, there are few that are as charming as Tearaway from developer Media Molecule. Despite its age, there's been little like it since, and the beautiful papercraft art style is one that will stick with you for a long time. If you're a fan of platform games, and enjoy something a little quirky, Tearaway is one of the best PS Vita games of all time.
Check latest prices of Tearaway
4. Axiom Verge
Release Date: April 2016
Genre: Metroidvania
Created by just one man, Tom Happ, Axiom Verge is one heck of an achievement. It's a Metroidvania that's every bit as good as its inspirations, featuring an amazing and atmospheric soundtrack, haunting visuals and fantastically rewarding side-scrolling shooter gameplay.
Set in a fantastic environment inspired by the likes of HR Giger, exploring the world of Axiom Verge is a joy. Freaky and unsettling, without a doubt, but a joy. You're never quite sure what's waiting for you around the corner. It's one of our favourite Metroidvania games of all time.
Read our review of Axiom Verge
Check latest prices of Axiom Verge
5. Touch My Katamari
Release Date: February 2012
Genre: Puzzle platformer
They may be niche, but let's face it, all Katamari games are brilliant. Touch My Katamari is quite possibly our favourite though.
If you've never experienced it, trying to explain what the Katamari series is all about sounds very bizarre indeed. You're essentially a cosmic prince equipped with a katamari – a large ball – and with, it you can roll things up, making your katamari larger and larger. So you might start by picking up pin tacks and paperclips, but as your ball grows larger, you'll be picking up rabbits, dogs, wardrobes, tables, and, eventually, innocent bystanders. Some levels even let you grow your katamari big enough to roll up entire cities. Talk about nightmare fuel.
Touch My Katamari differentiates itself from other games in the series, though, by letting you utilise the Vita's touchscreen. For the first time, you can change the shape of your katamari with your fingers; like stretching it out long and thin to cover a wider radius. It adds a new level of challenge and fun to a game that was already brilliant.
Check latest prices of Touch My Katamari
6. Hatsune Miku: Project Diva X
Release Date: August 2016
Genre: Music rhythm
The vocaloid songstress might have since made her way over to Nintendo Switch, but before then, the PS Vita was the best place to play. Hatsune Miku is a worldwide phenomenon, and the series of games of the same name offer some of the best music rhythm experiences around, particularly Project Diva X.
There's a library of over 30 songs to play through in the game, each one as catchy and brilliant as the last. It's an easy game to pick up, but takes some time to truly master. As far as rhythm games go, Hatsune Miku: Project Diva X is one of the best games on PS Vita.
Read our review of Hatsune Miku: Project Diva X
Check latest prices of Hatsune Miku: Project Diva X
7. Severed
Release Date: April 2016
Genre: RPG
Severed was a bit of a departure for Drinkbox Studios when it first launched back in 2016. After finding success with platformers such as Tales from Space: About a Blob and Guacamelee!, a first-person dungeon crawler is the last thing you'd expect from the studio. But that's exactly what Severed is – and it's excellent .
With its unique art style and haunting soundtrack, Severed will have you exploring for hours of end while slashing enemies to death with your fingers. It's unlike any dungeon crawler you've played thanks to Drinkbox's signature style, but it's well worth jumping into.
Check latest prices of Severed
8. Dead Nation
Release Date: April 2014
Genre: Shooter
Housemarque is like a certification of quality. You just know that when a game is made by Housemarque, it's going to be good. And Dead Nation is one of the company's finest.
An isometric twin-stick shooter, Dead Nation has you running and gunning your way across level after level full of the undead. If you want to survive you'll need to upgrade your weapons, find new armour and keep your wits about you. Twin-stick shooters may be common, but very few hit the mark like Dead Nation does.
9. Steamworld Dig
Release Date: March 2014
Genre: Action platformer
Part mining sim, part platform adventure, Steamworld Dig is one of those indie games that catches you by surprise by how wonderful it is.
Its characters are charming, and talking to NPCs will always bring a smile to your face, but it's the gameplay loop of Steamworld Dig that will get you hooked. There's an endless mine to dig through, seeing you collect treasures and battle various enemies. You'll need to come back to the surface every so often to sell what you've found, and money will allow you to upgrade your gear, letting you go even further next time. It's wholly rewarding, and you'll forever want to push yourself to go further and further.
Check latest prices of Steamworld Dig
10. Disgaea 4: A Promise Revisited
Release Date: August 2014
Genre: JRPG
While the original Disgaea will always be the best, Disgaea 4 is one of the better sequels. Disgaea 4: A Promise Revisited takes the classic turn-based strategy game play of the Disgaea series and brings it to the small screen of the Vita. Enemies come in weird and wonderful forms, all vying for you to kill them, and winning a battle is endlessly rewarding. But the true joy of the game comes from its wonderful cast of characters and engaging plot, centring around the vampire Valvatorez.
The PlayStation Vita is the perfect home for the game, bringing its colourful characters to life and enabling you to do battle almost everywhere. If you enjoy turn-based RPGs with oodles of humour, Disgaea 4 is one of the best games on PS Vita.
Check latest prices of Disgaea 4
11. Uncharted: Golden Abyss
Release Date: February 2012
Genre: Adventure
Uncharted on a handheld. Just imagine that. It seemed like a pipe dream when it was first announced way back in 2011, but yeah, that's exactly what Uncharted: Golden Abyss is. And although it isn't as grand or as cinematic as the likes of Uncharted 4, it really is rather good.
Like the numbered Uncharted games, Golden Abyss puts you in the shoes of Nathan Drake as he embarks on a gripping action-adventure. Taking place before the events of Uncharted: Drake's Fortune, the story finds you on a dig site in Panama before chasing a lead to find the mythical Seven Cities of Gold.
The Vita's features add a nice touch to the game's action, like gyroscopic aiming, helping you feel more immersed in Drake's antics than ever. Being a launch title for the system, it's one of the oldest games on this list, but it's still one of the best PS Vita games ever released.
Check latest prices of Uncharted: Golden Abyss
12. Street Fighter x Tekken
Release Date: October 2012
Genre: Fighting
It's Street Fighter. On the Vita. With Tekken characters thrown into the mix for good measure. What more could you want, really?
While the visuals are clearly downgraded for the PlayStation Vita version, Capcom's Street Fighter x Tekken has all the content of its home console counterpart and is just as much fun to play. There aren't too many quality fighting games on the Vita, but this is definitely one of them. Handheld Hadoukens have never been so much fun.
Check latest prices of Street Fighter x Tekken
13. Toukiden: Kiwami
Release Date: March 2015
Genre: Action
Toukiden: Kiwami is an an enhanced version of the original Toukiden, and it's essential if you want to partake in some Monster Hunter-style action.
In it, you'll take on the role of the Slayer tasked with battling ginormous Oni in a bid to save mankind. You know, the usual racket. Toukiden is a lot of fun though, and Toukiden: Kiwami packs in more content than ever and refined gameplay, making it more engaging than ever.
With no Monster Hunter game ever released for PS Vita (aside from two compatible PSP games), this is the closet you'll get. So you want to do battle with strange and often gigantic beasts, this is one of the best PS Vita games of all time.
Read our review of Toukiden: Kiwami
Check latest prices of Toukiden: Kiwami 
14. Sound Shapes
Release Date: August 2012
Genre: Rhythm platformer
Sound Shapes is unique. Very unique. At its heart it's a platformer, but it also has elements of a music rhythm game to it. Taking control of little more than a blob, you'll make your way through a myriad of bold and colourful levels, dodging obstacles and moving along in time to the music.
It's cute, but it's also a challenging beast. Some of the game's later levels are incredibly tricky, but they're also really rewarding to complete. And add to the mix an entertaining level editor that lets you make your own challenges, and you've got a rather wonderful package.
15. Broken Sword 5: The Serpent's Curse
Release Date: May 2014
Genre: Point and click
The original Broken Sword is an absolute classic. Its sequel is brilliant too, but the third and fourth games were a bit of a letdown. Thankfully, Broken Sword 5 is a return to form.
Split into two parts on PlayStation Vita, Broken Sword 5: The Serpent's Curse is a classic point and click adventure through and through. Reuniting George Stobbart with Nicole Collard, it sees the pair once again get embroiled in a mystery involving murder, theft, and all kinds of other dark shenanigans. It's got the humour and charm that the series is known for, and it plays delightfully on the Vita's touch screen.
Read our review of Broken Sword 5
16. Rayman Legends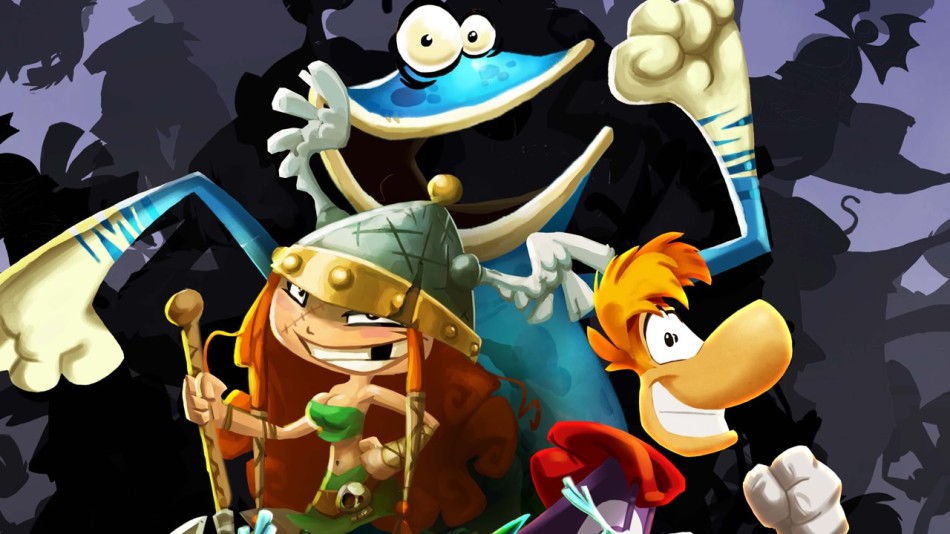 Release Date: September 2013
Genre: Platformer
A follow up to the excellent Rayman Origins, Rayman Legends may be available on seemingly every format under the sun, but that makes it no less essential on PlayStation Vita. It remains not only one of the best platform games of all time, but also one of the best games on PS Vita.
Rayman Legends takes you through a multitude of gorgeous levels, and introduces you to a host of weird and wonderful characters. The highlight of the game, though, is no doubt the amazing rhythm-based levels, having you run and jump through a level in time to the music. Don't forget all the extra content thrown into the game too, and all the extra characters to unlock and collectibles to find. It's one heck of a meaty game, and we love it.
Check latest prices of Rayman Legends
17. Sonic and All-Stars Racing Transformed
Release Date: December 2012
Genre: Kart racing
Mario Kart be be widely regarded at the best karting game out there, but in our eyes, Sonic and All-Stars Racing Transformed is better. On Vita at least, anyway, where Mario is nowhere to be seen.
Of course, Sonic is the star of Sonic and All-Stars Racing Transformed, and he's joined by lots of other SEGA characters. Each character has their own unique vehicle, all of which transform into boats and planes, taking you racing through the waters and the skies. It's a tricky racing game to master, but once you do, it's one of the most rewarding karting games out there.
Check latest prices of Sonic and All-Stars Racing Transformed
18. Shu
Release Date: May 2017
Genre: Platformer
When we reviewed the PlayStation version of Shu, we gave it a 10/10. It's a beautiful platformer that sees you running through vibrant environments, getting little protagonist Shu to safety.
What sets Shu apart from the rest is the cast of characters you'll meet along the way, each with their own special skill. You'll need to join forces with them and utilise their abilities in order to best each level of the game. There's a lot to love, and if you enjoy the likes of Rayman Legends, you'll also enjoy Shu. It's one of the best indie games on PS Vita, and it holds a special place in our heart.
19. Borderlands 2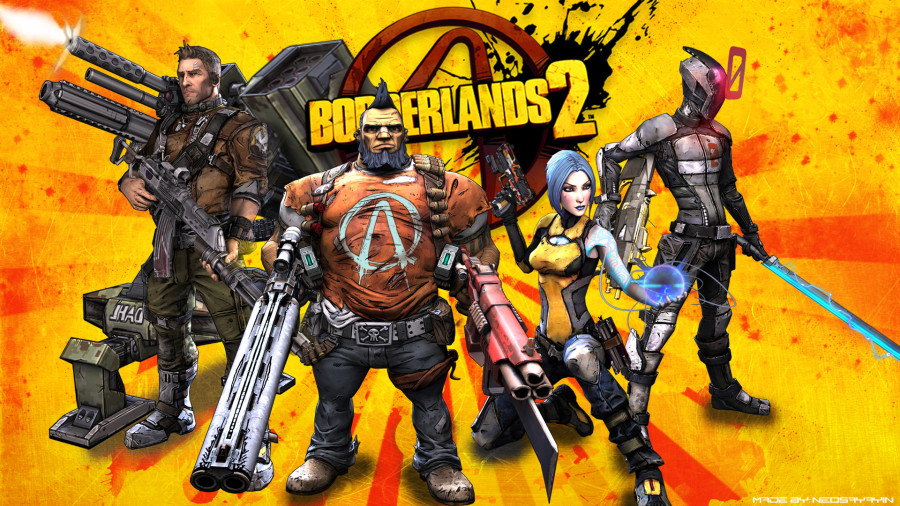 Release Date: May 2014
Genre: FPS/RPG
It may have been released a long time after the console version, and initially its framerate was more than bit poor, but after a patch or two, Borderlands 2 on PS Vita became an accomplished port of a great game.
It's the same Borderlands 2 experience that you can have on console – except in your hands, via the Vita's beautiful OLED screen. It might not be the best way to play, but we still think seeing Borderlands 2 ported to Vita was something of a huge achievement. It may be a common practice on Switch now, but back in 2014 it was practically unheard of to have such a huge game playable on a handheld.
Check latest prices of Borderlands 2
20. Wipeout 2048
Release Date: February 2012
Genre: Anti-gravity racer
Futuristic anti-gravity racing game series Wipeout has always been one of PlayStation's best assets, and the PlayStation Vita exclusive Wipeout 2048 is no exception.
Featuring new vehicles, new tracks, a banging soundtrack and mightily impressive visuals, Wipeout 2048 is an absolute must-play for any fan of anti-gravity racers. The format works wonderfully on Vita, and twisting and turning around the tracks is a real thrill. It's a PlayStation staple, so of course it's one of the best games on PS Vita.
Check latest prices of Wipeout 2048
21. Hotline Miami
Release Date: June 2013
Genre: Top-down shooter
Brutal, both in its depiction of violence and the difficulty of its gameplay, Hotline Miami is heart-pounding, tense arcade action. It's the type of game that's easy to play but hard to master; perfect your timing, learn the lay of the levels, and figure out how to blast your way through your enemies without getting blown away yourself.
With an 80s synth soundtrack reminiscent of the likes of Drive, Hotline Miami is a stylish and bombastic game that's hard to put down once you've started playing. With the freedom to use anything you can get your hands on as a weapon, it's a heck of a lot of fun. And each time you fail – which you will, time and time again – you'll just jump back in, ready to try again.
Check latest prices of Hotline Miami
22. World of Final Fantasy
Release Date: October 2016
Genre: RPG
For any fan of Final Fantasy, World of Final Fantasy is a must-play. It takes the beloved RPG series and adds endless amounts of 'cute' to it. But don't let that put you off; it's still a serious RPG adventure underneath, with endless monsters to kill and a world to save. You're even able to play with two types of characters: standard character models, and cartoon 'chibi' style. Both are beautifully designed.
What sets World of Final Fantasy apart, though, is how it blends together all of the most popular elements of the series. You'll find yourself coming face-to-face with familiar foes, as well as rubbing shoulders with many characters who have appeared in the series over the years. Chibi Cloud is ridiculously cute, by the way. There's a good 30+ hours of content to sink your teeth into, too, so not only is it an excellent adventure, it's also a great value one too. It's one of the best games on PS Vita, especially for fans of the series.
This isn't the only Final Fantasy game on PS Vita, either. Square Enix treated fans to the HD Remaster versions of Final Fantasy X and X-2 on the system, along with Adventures of Mana.
Read our review of World of Final Fantasy
Check latest prices of World of Final Fantasy
23. Ys: Memories of Celceta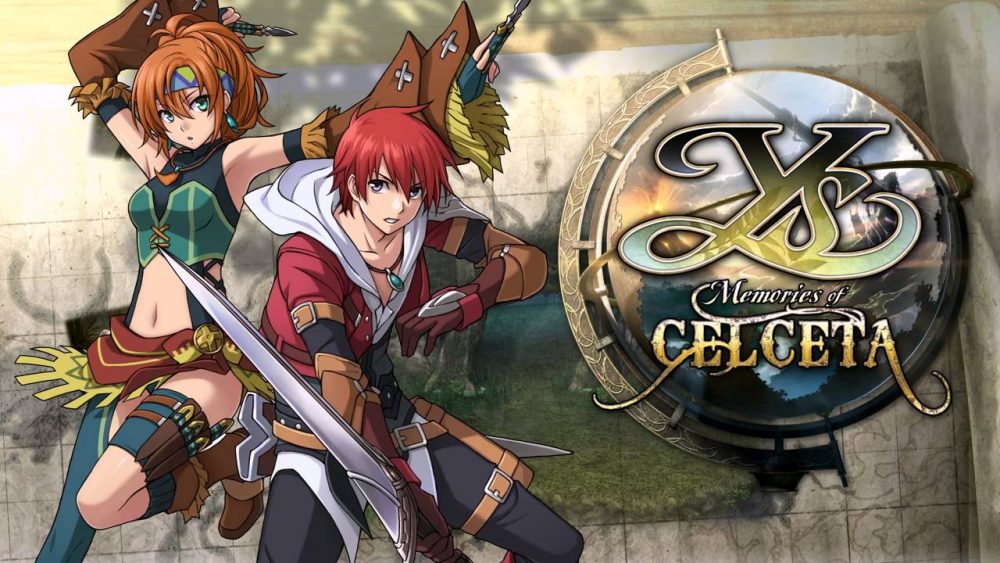 Release Date: November 2013
Genre: JRPG
The Ys series has been going on for years now, but it remains to be as excellent as ever. An action RPG series that's been going since the 1980s, Ys: Memories of Celceta is an entry specifically designed for PS Vita. It's since been ported to PC and PS4, but the original format remains the best place to play.
In our opinion, Ys: Memories of Celceta is one of the series' best. Following on from the events of Ys II, it puts you in the shoes of Adol Christin who has lost all his memories. Along with Duren, who claims to know Adol, the pair find themselves in the middle of an action-packed story featuring witches, magic masks and gods.
It's an epic action RPG that provides hours upon hours of thrilling adventure and engaging combat that is not to be missed. And its soundtrack is just epic.
Read our review of Ys: Memories of Celceta
Check latest prices of Ys: Memories of Celceta
24. The Binding of Isaac: Rebirth
Release Date: November 2014
Genre: Roguelike shooter
The Binding of Isaac has seen many, many different versions and updates in its lifespan. But whichever version you play, you're sure to have an excellent time. The horror-themed roguelike from Nicalis remains ever popular thanks to its iconic art style and easy to pick up, hard to master gameplay.
It's a perfect game for playing on a handheld console. Depending on how successful you are, one run might last anywhere from five minutes to an hour, but it's the sort of thing you can quickly jump into while relaxing on the couch. Its grotesque cartoon art style isn't for everyone, but if you're not afraid of fighting ugly baby monsters and stepping in lumps of poo (no, seriously), you won't be able to get enough of The Binding of Isaac.
Read our review of The Binding of Isaac
Check latest prices of The Binding of Isaac
25. Rogue Legacy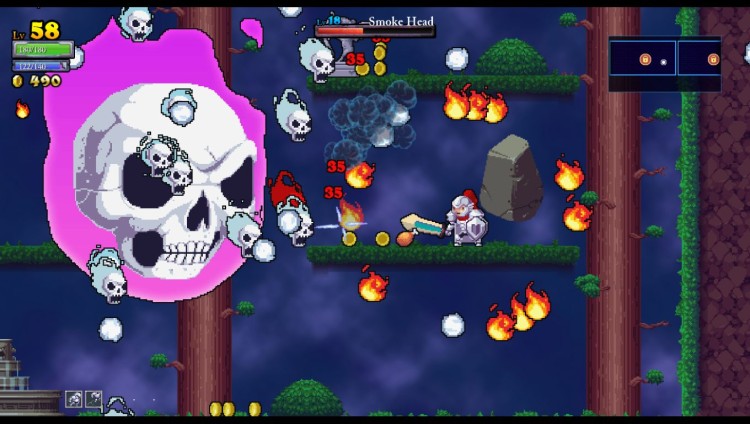 Release Date: July 2014
Genre: Roguelike platformer
Like The Binding of Isaac, Rogue Legacy's a roguelike – meaning you play until you die, and then you start over, hoping to get a little better every time you do.
But Rogue Legacy is unique in that every character you play as has their own traits. You might play with someone who has colour-blindness, for example, making your whole game black and white. Or maybe your character has amnesia, and can't remember where they've been – it means you'll not be able to make use of your map. There are tonnes of different traits, and also a whole host of weapons and items to collect to make your character stronger. You can also spend coins on permanent upgrades which will benefit every playthrough, making it that bit easier to get a little further next time.
26. Bastion
Release Date: December 2015
Genre: RPG
Bastion has been around since the days of Xbox 360, but don't let its age put you off. This lite-RPG adventure and is absolute joy to play. A powerful narration moves you through the story, fighting your way through tough enemies, and upgrading your character and his weapon as you do.
It isn't the longest game in the world, but every moment you spend with Bastion will leave you captivated. Its beautiful art style speaks for itself; every level comes alive thanks to excellent design. No matter what format you play Bastion on, it'll leave a mark on you. But it's one of the best games on PS Vita, without a doubt.
Check latest prices of Bastion
27. Resogun
Release Date: December 2014
Genre: Side-scrolling shooter
Resogun was a launch title for the PlayStation 4 before making its way to PlayStation Vita, and while it may not look quite as good on the handheld, the gameplay remains absolutely exquisite.
Another game from Housemarque, once masters of the twin-stick shooter genre, Resogun this time sees you taking control of a ship. You're tasked with shooting waves of incoming aliens while saving humans that lay in wait below. It's beautiful, it's action-packed, and it's absolutely a joy to play. If you're looking for an action game that's easy to pick up, Resogun is undoubtedly one of the best PS Vita games of all time.
28. Persona 4 Golden
Release Date: November 2012
Genre: JRPG
Persona 4 was already an incredible game, but then Atlus revisited the title for the PlayStation Vita, adding more features and story elements to make it even better.
The updated version, Persona 4 Golden, adds in a new character, Marie, along with new Personas, outfits, extra cutscenes and dialogue. Basically, if you loved the original RPG on PS2, you'll absolutely adore this expanded version. If you're a PlayStation Vita owning fan of JRPGs, this is utterly essential. That's all there is to say on the matter, really.
Check latest prices of Persona 4 Golden
29. Shovel Knight
Release Date: April 2015
Genre: Platformer
Don't let its retro style throw you off. Shovel Knight is one of the best side-scrolling platform games of recent years. And its protagonist, the titular Shovel Knight himself, has become something of an indie game icon. Once you play Shovel Knight for a few minutes, it's not hard to see why.
Released in 2015 and then followed up with a steady stream of quality expansions, Shovel Knight may look dated, but its gameplay is timeless. You're tasked with defeating a vast array of dangerous enemies while making your way through a series of levels, all of which are teeming with treasure. Like his name suggests, Shovel Knight uses a shovel as his primary weapon, and beating seven shades out of your foes with a digging implement is about as fun as you'd imagine it to be.
If you're a fan of side-scrolling platform games, especially those with a retro slant, you don't get much better than Shovel Knight.
Read our review of Shovel Knight
Check latest prices of Shovel Knight
30. MotorStorm RC
Release Date: March 2012
Genre: Remote control racing
Before Evolution Studios created the excellent DriveClub, it made one of PS Vita's best games of all time: MotorStorm RC.
The MotorStorm series (and its developer) may be no more, but this entry on PS Vita was one of its best. It's a remote control car racing game, seeing you take control of an RC car through a range of beautifully-designed locations. Being an RC racer, it controls differently to your standard racing game, so getting to grips with handling your teeny car takes some getting used to. Once you've nailed it though, there's a heck of a lot of fun to be had here. And the game packs in a huge amount of content too; from a challenging campaign to a wealth of DLC expansions.
You'll go back to it time and time again to try and improve your lap times, and every race spent in the game will be sure to put a smile on your face.
---
Notable Mentions
Not seeing your favourite PS Vita game here? There are plenty more excellent games on the system, and we've listed some more of our favourites – which just missed out on the top 30 spots – below.
Sly Cooper: Thieves in Time
Metal Gear Solid HD Collection
Danganronpa: Trigger Happy Havoc
Zero Escape: Virtue's Last Reward
LittleBigPlanet PS Vita
Resident Evil Revelations 2
The Walking Dead: A Telltale Games Series