Sometimes you just want to escape the real world and go somewhere else for a while. RPGs allow you to do that.
There are many types of role-playing games out there. Some allow you to explore meticulously crafted worlds, many have captivating stories to follow, and a handful focus on combat that simply keeps you going back for more. The best combine all three. But you may be asking the question: what are the best RPGs on PS4 and PS5?
Being lovers of RPGs ourselves, we've put together a list of some of the best we've played. There are many others available, of that we have no doubt, but these are the games that instantly come to our minds when we think of the best RPGs on PS4 and PS5. Take a gander, and you might just find the next game you get well and truly lost in.
Want to support GameSpew? If you decide to buy any of the games on this list, please consider using our Amazon affiliate links, included below each entry. It won't cost you anything extra, but we'll get a small slice of the purchase. Thank you.
This article was originally posted in July 2020 and has been periodically updated since.
1. Disco Elysium
If you like your RPGs to be fast-paced and action-focused, then Disco Elysium probably won't be the game for you. But if you enjoy incredibly deep character building, a rich world and an expansive, branching narrative, this really is one of the best RPGs you can play on PS4 and PS5.
In Disco Elysium, you take on the role of a detective. Waking up in a run-down hotel room with no memory of how you got there, your first task is to remember who you even are. Not a great start to someone supposed to be solving crimes. But there's plenty of that to get to, too, once you've got your bearings. With dozens of hours of gameplay and your detective's personality to completely shape, Disco Elysium really is something special.
Check latest prices of Disco Elysium
2. Elden Ring
If you're a fan of epic RPGs, there's a good chance you've already played Elden Ring. And if you haven't, then why not? From the creators of the Dark Souls series, Elden Ring drops you in the midst of the Lands Between, an epic, beautiful world filled with giant beasts to overcome and dungeons to master.
Create your own character and master the weapons or magic of your choice, gaining new skills and abilities as you progress through the world. The beauty of Elden Ring is that you're free to go wherever you want. The unforgiving difficulty of Dark Souls is combined with an unparalleled sense of freedom, challenging and captivating players like never before. This really is one of the best RPGs on PS4 and PS5, and it really shouldn't be missed.
Check latest prices of Elden Ring
3. Horizon Forbidden West
Following on from Horizon Zero Dawn, Aloy is back with an all-new adventure. Set in a far-future world, Horizon Forbidden West sees you journey to brand new locations as an epic new chapter of Aloy's life unfolds. If you like your RPGs to be open world, then we can't recommend Horizon Forbidden West enough. The lands to explore here are simply breath-taking, and taking down a huge, mechanical beast with a bow and arrow is just as thrilling as ever.
Read our review of Horizon Forbidden West
Check latest prices of Horizon Forbidden West
4. Assassin's Creed Valhalla
By far the biggest Assassin's Creed game we've seen yet, Assassin's Creed Valhalla is also the best. In our opinion, anyway. The series' roots as a stealth action-adventure game may be long gone, instead replaced with a sprawling, vast open world RPG. But if you're a fan of the genre, there's no denying that this is one of the best RPGs on PS4 and PS5.
You take on the role of Eivor, a Viking who has just made their way to England in search of a better life. After settling in the newly-founded town of Ravensthorpe, Eivor sets about making alliances with other cities and settlements – though there's plenty of warring to be done along the way. There are more dozens upon dozens of side quests, but it's Valhalla's epic story and the myriad of ways you can develop Eivor that really sets this apart from the crowd. Even after 100 hours, you won't have seen everything the game has to offer. It's a huge undertaking, but one that's absolutely worth it.
Read our review of Assassin's Creed Valhalla
Check latest prices of Assassin's Creed Valhalla
5. Neo: The World Ends With You
Neo: The World Ends With You might not be your typical RPG but that doesn't stop it being one of the best on PS4 and PS5. In this colourful and fascinating romp around Tokyo you take on the role of Rindo. What started out as a nice trip out for lunch with his friend Fret quickly becomes a nightmare. The pair find themselves trapped playing an AR game known as 'Reapers Game'.
Reapers Game requires you to take part in various challenges, battle against monsters known as 'Noise' and try to beat the other teams playing. Like a traditional RPG you'll gain experience, level up and improve your stats, but there are a lot of other elements here that make Neo: The World Ends With You stand out. You'll need to solve puzzles to beat some of the challenges, for instance. And each character in your party has a skill based on what pin badge they're wearing.
Read our review of Neo: The World Ends With You
Check latest prices of Neo: The World Ends With You
6. Kingdom Come: Deliverance
If you've ever wondered what life would be like in medieval times, pick up Kingdom Come: Deliverance and be transported to the Kingdom of Bohemia. An RPG unlike any other, you're not a legendary hero in Kingdom Come: Deliverance. You're simply the son of a blacksmith, an unremarkable young man who's found himself in a bad situation and doesn't want to sit around doing nothing about it. Revenge is your main motivation, but helping out others in their time of need is also important.
What really separates Kingdom Come: Deliverance from the other games on this list of best RPGs on PS4 and PS5 is its combat. It takes some getting used to, but it has a great amount of depth and feels authentic. Needless to say, if you love RPGs and like the idea of sampling life in medieval times, Kingdom Come: Deliverance needs to be added to your collection.
Read our review of Kingdom Come Deliverance
Check latest prices of Kingdom Come: Deliverance
7. The Witcher 3: Wild Hunt
If you haven't played The Witcher 3: Wild Hunt yet, what is wrong with you? It's one of the best games of all time, not only one of the best RPGs on PS4 and PS5.
Featuring numerous huge maps, The Witcher 3: Wild Hunt is stunning both in terms of size and scope. It's apparently thirty times larger than the previous Witcher games. Those maps aren't empty, either; there are countless activities to complete, and a massive number of side quests that are nearly as good as the main story quests. Needless to say, you're going to need at least a hundred hours or so of free time to tackle this mighty beast.
Read our review of The Witcher 3: Wild Hunt
Check latest prices of The Witcher 3: Wild Hunt
8. Final Fantasy VII Remake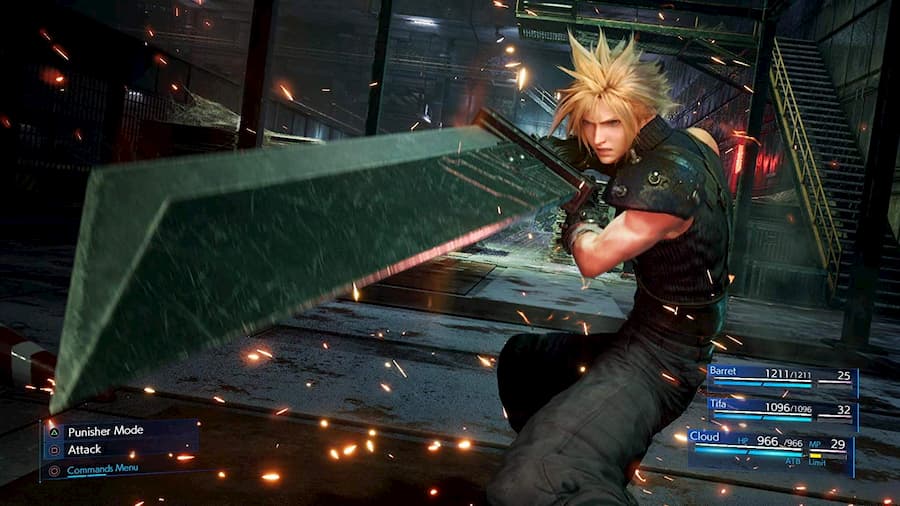 If you like your RPGs to have more of a Japanese flavour, may we present Final Fantasy VII Remake for your consideration? We were rather dubious when Final Fantasy VII Remake was announced. As one of the best JRPGs of all time, we just didn't know if a remake could live up to our expectations while undoubtedly modernising the experience. We're happy to say that it did.
Covering just a part of Final Fantasy VII's epic story, Final Fantasy VII Remake subverted our expectations, being less of an outright remake and more of a sequel. So, whether you've played the original Final Fantasy VII or not, Final Fantasy VII Remake has plenty of surprises in store. If you have a PS4 or PS5, make sure you play it.
Read our review of Final Fantasy VII Remake
Check latest prices of Final Fantasy VII Remake
9. Nioh 2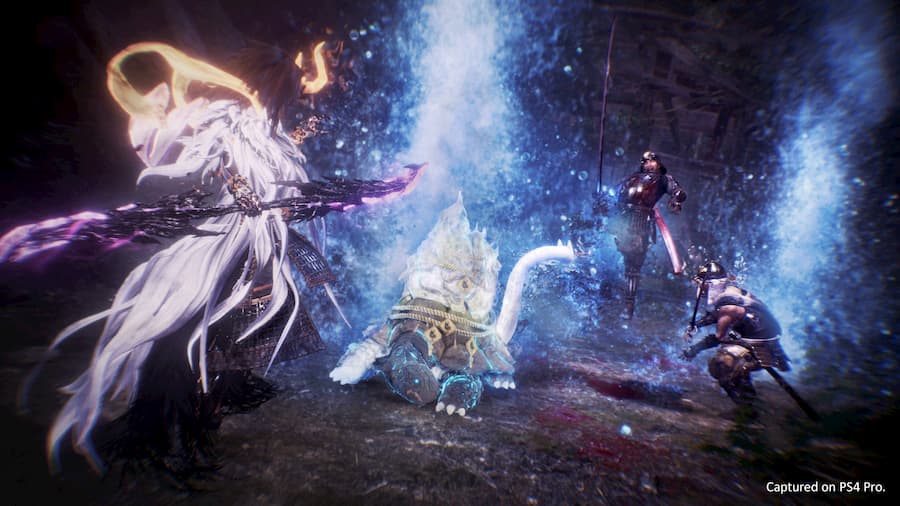 If you like RPGs just as much as you do a challenge, Nioh 2 is the game for you. The original Nioh was brilliant, but Nioh 2 is better in every single way.
A prequel rather than a sequel, Nioh 2 is enjoyable even if you haven't played the first game. After creating your very own character, you're unleashed in a hostile world, taking on one mission after another as you unravel the game's story and grow ever more powerful. It's tough, but by levelling up and sifting through the loot you pick up to identify the best weapons and armour, you'll stand more of a chance of defeating the powerful demons that stand in your way.
What really separates Nioh 2 from its predecessor, however, is that your character also has demonic powers. You can use them to counter powerful enemy attacks, turning the tide in your favour. And after obtaining the souls of enemies you've defeated, you can incorporate them into your skill set, giving you access to all manner of otherworldly attacks. Needless to say, if you're up to the task, you should really check Nioh 2 out.
10. Nier: Automata
As you'd expect of a game from Platinum Games, the combat of Nier: Automata is beautiful. Almost as beautiful as its music, in fact, which is stunning. Combined with a world that begs to be explored and a story that truly is thought-provoking, Nier:Automata is a game that simply has to be played.
Just one thing: if you do play Nier: Automata, don't think it's over after just one playthrough. To uncover its full story, you're going to have to play through it multiple times. Though trust us, it's not as arduous as it sounds.
Read our review of Nier: Automata
Check latest prices of Nier: Automata
11. Bloodborne
FromSoftware's Bloodborne isn't a game for everyone. Those that like tense, challenging combat and dark, atmospheric worlds, however, will absolutely love it.
You assume the role of a mysterious hunter in Bloodborne, a hunter hellbent on eradicating foul creatures from a dark world. There's a personal benefit to the slaughter, however; the blood of the creatures you defeat is invaluable to improving your own skills. Using the blood you've collected you'll power yourself up, allowing you to more effectively make use of the weapons and other equipment you acquire on your journey. Though if you die before making it to a place where you can safely do so, all of that valuable blood will possibly be forfeit.
Bloodborne is faster-paced than others in the Souls-like genre. A lack of shields and a mechanic that allows you to recover health after being hit by landing an attack on your aggressor means you're pushed to play more offensively. It gives it a unique feel, which means if you're a skilled gamer you'd be wise to jump into it ASAP if you haven't already done so.
Check latest prices of Bloodborne
12. Persona 5 Royal
With a main story that takes over 100 hours to complete, Persona 5 Royal is perhaps the biggest narrative-driven RPG available on PS4 right now. You can of course play it on PS5 too, but with a native version landing soon, you'd be wise to wait to enjoy improved visuals.
Ask any RPG fan about Persona 5 and they'll tell you its amazing. And Persona 5 Royal is even better, with new features and content as well as gameplay tweaks. The entire script has undergone a new localisation, too, making the scrappy-in-places dialogue of the original better than ever.
With a story that tackles serious issues, you'll be gripped to your seat as you explore dungeons and defeat enemies in engaging combat. There are social simulation aspects to Persona 5 Royal, too, with you spending time between dungeon crawling attending school, and part-time jobs, as well as spending time with friends.
Check latest prices of Persona 5 Royal
13. The Outer Worlds
From the developer of Fallout: New Vegas comes The Outer Worlds, a game that takes elements of the Fallout, Mass Effect and Borderlands series and mixes them up.
Like the Mass Effect games, rather than providing players with one massive open world to explore in The Outer Worlds, many smaller environments are provided across numerous planets. The gameplay is very much inspired by Fallout series, however. There's a hell of a lot of humour that will have you chuckling as you advance the game's plot.
If you appreciate a great script, deep character development and picturesque environments, you really need to give The Outer Worlds a go. It's undoubtedly one of the best RPGs on PS4 and PS5.
Read our review of The Outer Worlds
Check latest prices of The Outer Worlds
14. The Elder Scrolls V: Skyrim
The Elder Scrolls series has provided players with some of the best fantasy worlds to explore over the years. None of them have been as varied or expansive as the one found in The Elder Scrolls V: Skyrim though.
Enhanced for PS5, The Elder Scrolls V: Skyrim – Anniversary Edition takes a great game and makes it even better. The visuals have been improved, and all of the game's DLC is included. Those who get lost in its world will find themselves adventuring for tens, if not hundreds of hours, and yet will still have things to do.
You don't need to be familiar with the series to have fun with Skyrim, either. Its story stands on its own two feet, and with numerous changes to its mechanics and character development system, it's still deep yet more accessible to newcomers than ever. If you're after the best RPGs on PS4 and PS5, this game demands your attention.
Read our review of The Elder Scrolls V: Skyrim – Special Edition
---
More great PS4 and PS5 lists