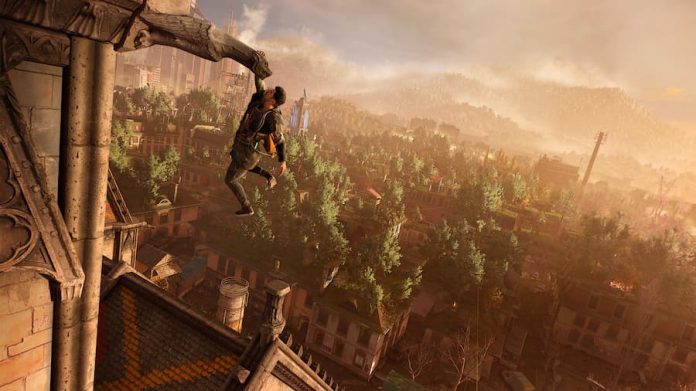 Dying Light 2 is getting to get more bloody, thanks to the Bloody Summer event.
How much blood you'll be shedding depends on the enemies you're tackling – zombies tend not to have quite as much of the red stuff as human foes do. But, either way, right now the Dying Light 2 Bloody Summer event means you get extra rewards for chopping enemies up.
If you've yet to tackle Dying Light 2 or, to give it is full title, Dying Light 2: Stay Human, check out our review here. The sequel to the original zombie parkour game, it sees you struggling to stay alive in a city inhabited by survivors, zombies and murderous bandits. Keeping off the ground is your best option but, even then, nightfall turns the city into an even less hospitable place.
The Bloody Summer event, which covers all versions of the game, runs from now until July 7th. It highly increases the chances of you dismembering enemies, pulverizing them or even slicing them in half. On top of that, the following rewards will apply:
Chop off 1 limb to obtain a Harper's Token.
Cut off 300 limbs to obtain a Cutting Edge axe.
Together with the entire community – slice off 3 000 000 limbs to obtain the Nightrunner Outfit.
Yes, you read that right – if the entire Dying Light 2 playing community chops off 3,000,000 limbs you'll get a Nightrunner Outfit which, we assume, is distinct from the current Nightrunner outfit.
Developer Techland has promised to support Dying Light 2 for five years and events like this constitute part of that support. They also rolled out various events and extra content for the original Dying Light, which included a low gravity mode. We're hoping the latter comes to Dying Light 2 though we'll have to wait – potentially up to five years – to find out.
Dying Light 2: Stay Human is available on PS4, PS5, Xbox One, Xbox Series X/S and PC.