After playing through Escape Academy, we feel like no room could keep us contained.
We've never taken part in a real escape room, but playing Escape Academy is the greatest advertisement for doing so. It finds you visiting an escape room centre at the end of a day, only to find it deserted when you complete your activity. A little bit of digging later, and you discover that the facility is actually a front for the titular Escape Academy, where world-class Escapists are made.
Becoming the latest student of the academy, if you want to become a fully-fledged Escapist you need to overcome multiple challenges to complete your badge. And so over the course of three terms, you'll find yourself working under various tutors to overcome a series of challenging escape rooms. But what's special about Escape Academy is that it doesn't rest on its laurels. Your objective isn't just to escape one room after another.
That is to say that each escape room challenge found in Escape Academy feels like its own unique beast. Sure, sometimes your goal is to simply escape, but there are other tasks, too, like hacking a computer, finding an antidote, and more. And even when your goal is to simply escape, the circumstances surrounding it are totally different.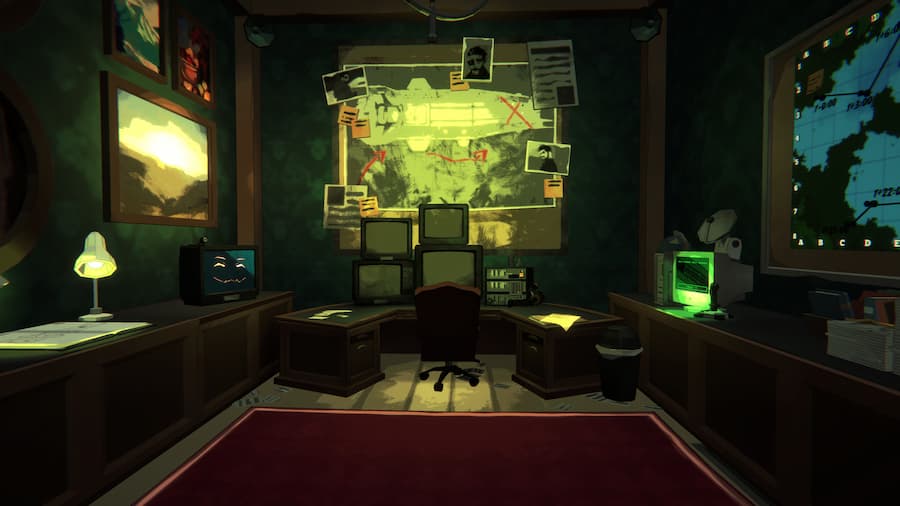 The result is a game that keeps you on your toes and holds your interest like a vice. Every single puzzle here is devious but masterfully designed, testing your ability to think outside of the box. There are no red herrings to confuse you, either; everything in each environment has been placed for a reason. So, pay attention and take notes when necessary, and no puzzle in Escape Academy should have you truly flummoxed.
Each challenge is timed, and hints are available if you're struggling. If you run out of time, you can add more to the clock, too, at a price. Essentially, if you want the best grades, you need to complete each challenge quickly and without any help. So it's up to you: you can just scrape by if you wish, or you can aim high.
A nice touch is that upon completion of each challenge, you're given an overview of how long it took you to find specific clues and complete each individual puzzle. It's a good way of providing feedback, pushing you to be quicker and better the next time you play. And challenges can be replayed at any time by visiting your dorm room.
Becoming a master escapist isn't something you have to do alone, either. Both local and online co-op is available, and it adds an additional layer to the gameplay, with both players having to communicate and work together to succeed. Some puzzles are even tweaked for co-op play to make than more challenging and rewarding. Needless to say, Escape Academy is at its best when you're playing it with a friend.
Playing on PS5 for review, we can imagine some being disappointed by Escape Academy's rather lacklustre visuals. But on the flip side, its soundtrack is pretty nice, and there's an enjoyable narrative tying everything together. We quickly came to like the staff of the academy despite not spending a great amount of time with them, and so when the stakes are raised, it's hard not to feel a sense of urgency.
Related: The Best Couch Co-op Games on PS5, 2022 Edition
Ultimately, it's the length of Escape Academy that might prove to be a bugbear for some. If you're a clever clogs, you might get the best ranking on each of the challenges the first time. That will leave you with little else to do after just four or so hours of gameplay.
Escape Academy may be a fairly brief experience for some, then, but it doesn't take away from the fact that the puzzles here are thought-provoking and masterfully crafted. They test your ability to spot patterns and problem solve without ever being too obtuse. Throw in a surprisingly engaging story and co-op, and you have one of the most enjoyable experiences of the year so far. It might even make you want to do some real-life escape rooms – imagine that.
---
Escape Academy Review – GameSpew's Score
This review of Escape Academy is based on the PS5 version of the game, via a code provided by the publisher. It's available on PS4, PS5, Xbox One, Xbox Series X/S and PC.