Seeking out the best puzzle games on PS4 and PS5? You're on the right track.
Puzzle games appeal to those who like to test their wits, challenging them to overcome obstacles using clues, careful analysis and logic. The good news is that there are plenty of puzzle games available on PS4 and PS5 to appease those looking to exercise those brain cells. And we're here to point you towards the best.
We've put together a short list of some of the best puzzle games playable on both PS4 and PS5. Each and every one of these will test your ability to solve problems and overcome challenges, often under pressure. There's a decent variety, too, with some of the games on this list also having horror and even philosophy angles thrown into the mix. So, scroll down, and find a new puzzle game to keep your mind sharp.
Want to support GameSpew? If you decide to buy anything from this list, please consider using our affiliate links. They're included below each entry. It won't cost you anything extra, but we'll get a small slice of the purchase. Thank you for your support!
1. Escape Academy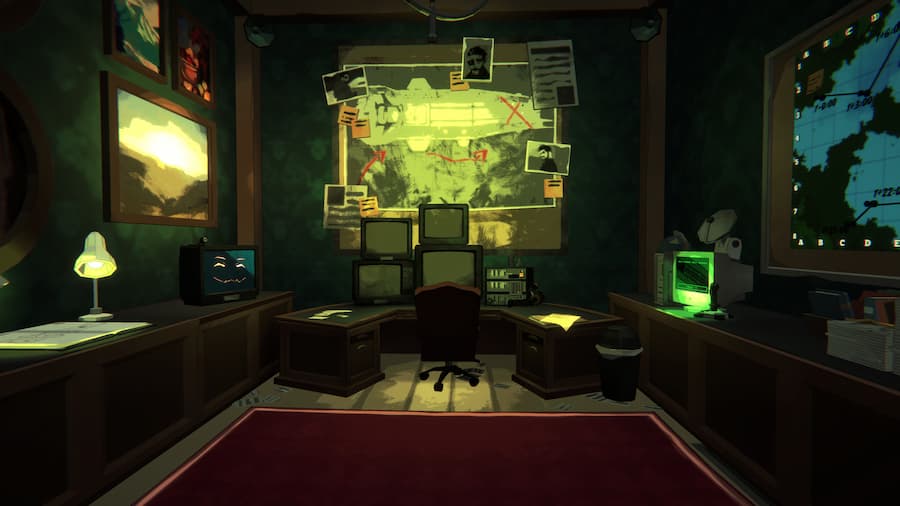 Escape rooms have become very popular in recent years, and Escape Academy tries, and succeeds, to bring them to the digital landscape. It finds you enrolling as the latest student at an establishment founded to create the world's best escapists. Getting your qualification isn't going to be easy, however, with you having to overcome a series of challenges to prove your skills.
What's really neat about Escape Academy is that you can play it alone or with others in local or online multiplayer. The puzzles are even tweaked to take into account additional players. If you're after the best puzzle games on PS4 and PS5, consider this a must-play.
Read our review of Escape Academy
2. Kombinera
Do you like playing with balls? If so, Kombinera is the game for you. This inventive puzzler challenges you to control multiple balls at once in confined environments, with the aim of bringing them all together. The tricky bit is that they all face different obstacles and hazards, forcing you to think about how you use the environment to keep some balls safe while you move others. With a huge number of levels to complete and a bolt visual style, Kombinera is well worth checking out if you're after the best puzzle games on PS4 and PS5.
3. The Witness
An open world puzzle game, The Witness finds you waking up on a mysterious island. You have no idea who you are or why you're there, so all you can do is begin to explore in the hope that your memories will come back to you. And who knows, you might even find a way to escape.
With over 500 puzzles to solve, however, chances are it's going to take some time. What's great about The Witness is that its puzzles are genuinely inventive, with fresh ideas that keep your interest. It helps that it's a great game to look at, too.
Read our review of The Witness
4. The Talos Principle
Combining puzzles with philosophy, The Talos Principle is one of the best puzzle games of all time, and thankfully it's playable on PS4 and PS5. Across a range of picturesque environments The Talos Principle challenges you to overcome cleverly designed puzzles involving lasers and special skills while also avoiding hazards and pondering what it means to be alive.
There's a substantial number of puzzles to complete here, though ultimately that hardest thing to get your head around might be the fact that this is from the developer of zany first-person shooter series Serious Sam.
Read our review of The Talos Principle
Check latest prices of The Talos Principle
5. Gorogoa
Few puzzle games are as beautiful, and as creative as Gorogoa, and that creativity alone is enough to make it one of the best in the genre to play on PS4 or PS5. Rather than exploring an environment and solving physical puzzles, Gorogoa is about manipulating hand-drawn illustrations. Clicking on one part of an image might zoom in to reveal more detail, for example, and maybe something in a neighbouring image will come in useful. It's beautiful, it's mind-bending, and you won't be able to put it down.
6. MADiSON
MADiSON has some of the best puzzles around, truly teasing your brain cells. But be warned: this is a game only for the brave. A first-person horror game at its core, MADiSON finds you scared and alone in your grandfather's house, looking for a way out. A demonic entity seems to have other ideas for you, however, and so as you solve one puzzle after another, giving you access to more areas of the house, there are scares around every corner.
MADiSON isn't for those who are weak of heart, then. But those who can hack it will find solving it's puzzles very rewarding indeed.
Check latest prices of MADiSON
7. Maquette
Playing with perspective and perception in a clever and sometimes mind-twisting way, Maquette is a must-play for anyone looking for a puzzle game with a difference. Exploring a beautiful world, you'll mess around with size and scale, using tiny keys to bridge giant gaps, and entering doll's houses to find a massive mansion awaiting. It's tricky at times, but this is one well worth puzzling through.
8. Thomas Was Alone
It may be nearing a decade old, but Thomas Was Alone from Bithell Games is still one of the best puzzle games you can play on PS4 and PS5. Free of any flashy visuals, it sees you take control of a number of two-dimensional shapes, with just one goal: help them reach the end of each stage. Each shape has its own unique property – maybe it can float, or maybe it can jump higher – and it's up to you to make use of those abilities to puzzle your way to the goal. Accompanied by masterful narration from Danny Wallace, even 10 years on Thomas Was Alone is something special.
9. Glass Masquerade
If you're a fan of jigsaw puzzles, you'll love Glass Masquerade. These are puzzles with a difference: you'll be fitting together non-standard shapes to create beautiful pieces of art designed to look like stained glass windows. A great game to relax with, Glass Masquerade can be a laid-back experience, taking things at your own pace. Though if you want to be challenged, you can work against the clock. If you enjoy it, there's also a sequel available – Glass Masquerade 2.
Read our review of Glass Masquerade
10. Tetris Effect Connected
How do you improve a much-loved classic? By making it a mesmerising audio-visual experience! Strategically placing blocks has never been such an uplifting and euphoric experience as is it in Tetris Effect Connected thanks to its flashy backdrops and fantastic soundtrack. It's not something that has to be enjoyed alone, either, with multiplayer features allowing you to share the experience with others. Ultimately, this is the best version of Tetris yet, and an absolute must-have for those seeking out the best puzzle games on PS4 and PS5. It's the type of game you'll return to again and again.
Read our review of Tetris Effect Connected