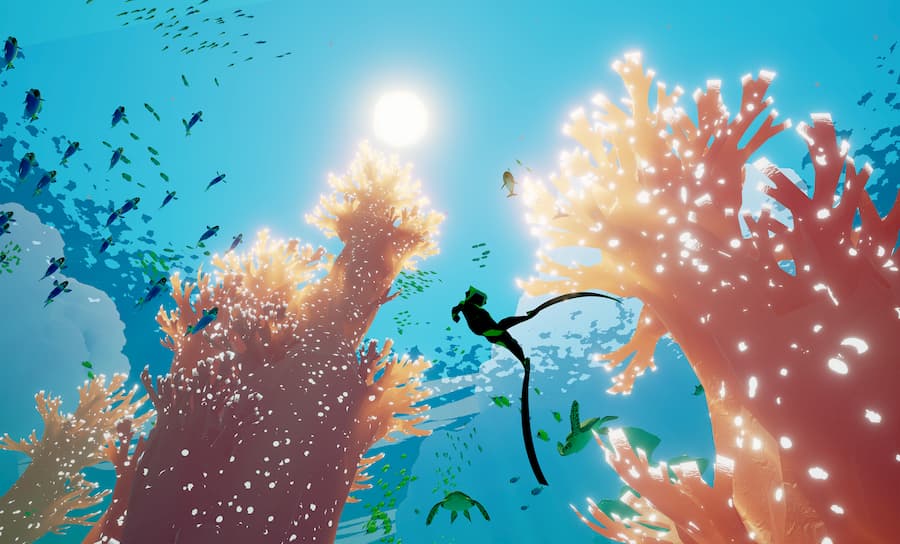 Not all games have to be stressful experiences. Sometimes, there's more fun to be had with a relaxing game.
Thankfully, there are plenty of relaxing games on PS5, thanks to the console's ability to play most PS4 games. So whether you're looking for a puzzle game to take at your own pace or a chilled-out adventure that lets you explore a far-off land, there are plenty of experiences on PS5 to unwind with.
We've picked out a handful of the best, most relaxing games on PS5. To see our picks, simply click on through. Forget your daily stresses for a while and sink into one of these games to let all your worries simply sink away.
Want to support GameSpew? If you decide to buy any of the games on this list, please consider using our affiliate links, included below each entry. It won't cost you anything extra, but we'll get a small slice of the purchase. Thank you.
1. Unpacking
There's something utterly charming about Unpacking, a game that tells the story of a young woman's life through several house moves. Unpacking boxes in real life might not sound much fun, but in Unpacking, a mundane task has been made beautiful and relaxing thanks to careful and considerate gameplay. The clever sounds that each item makes as you pick it up; the thoughtfulness of the location of everything. Add it all together, and you've got one of the most relaxing games on PS5.
Perhaps the idea of organising someone else's belongings doesn't appeal, and that's fine. But it's the way that those items tell a story that makes Unpacking so special. Charting a life from childhood to adulthood, you might never see the person at the heart of Unpacking, but you'll learn so much about their life.
2. Spirit of the North: Enhanced Edition
Any game that lets you take control of a fox is bound to be rather relaxing. Spirit of the North first released on last-gen consoles, but this Enhanced Edition, specifically for PS5, improves graphics and performance for a better experience than ever. As the fox, you'll make your way through a number of beautiful environments, simply taking in your surroundings as you do.
There are puzzles to solve as you move through the game, along with long-dead humans to help lay to rest. But with no dialogue or no text to read through, there's nothing to take you out of the action. Well, 'action' is rather the wrong word. Rather slow-paced, Spirit of the North lets you go at your own pace. And although you'll unlock new abilities as you progress, that pace never changes, making this one of the most relaxing games on PS5. If you fancy taking control of a fox and exploring some beautiful landscapes, give it a go.
Read our review of Spirit of the North: Enhanced Edition
Check latest prices of Spirit of the North
3. Yonder: The Cloud Catcher Chronicles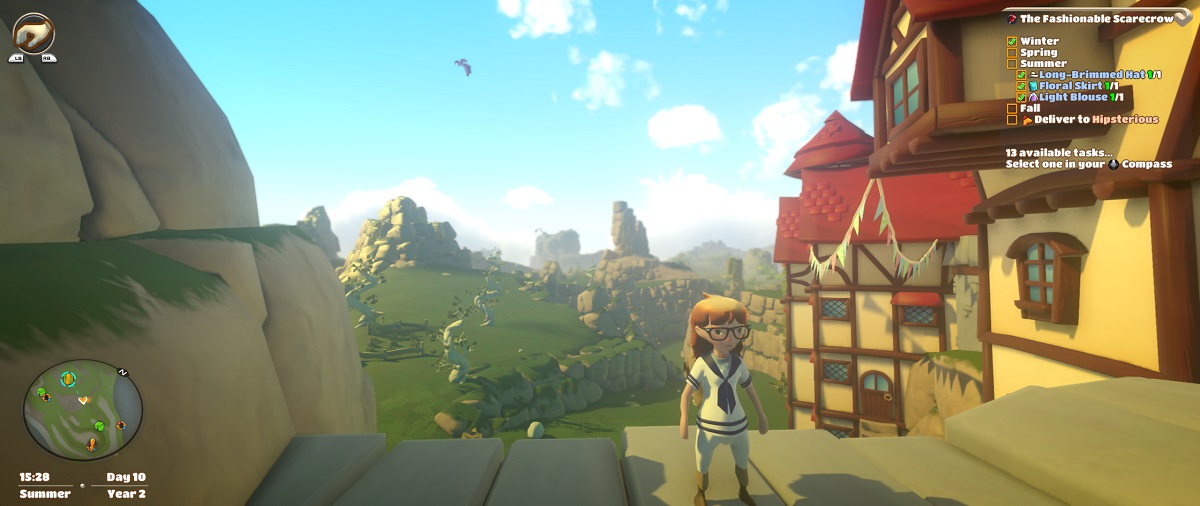 Usually, open world RPGs aren't the most relaxing games, but family-friendly Yonder: The Cloud Catcher Chronicles is different. Its open world isn't so massive that you'll get lost in it, and despite being an RPG, it has no combat. Essentially, your time in Yonder will be spent exploring, collecting materials, and talking to villagers in order to complete tasks for them.
Being that you can wander around Yonder's world at your own will with no time limits or pressure as to what to do first, it makes for a lovely, laid-back adventure. You don't even have to complete quests if you don't want; the game packs in some farming sim elements allowing you to mind your own business and plant some crops or tend to some animals if you'd rather. It's currently playable on PS5 via backwards compatibility, but it's getting an Enhanced Edition soon.
4. Abzu
Abzu is lovely in just about every way. And besides from one small encounter with a shark, it's a game that's entirely free of stress. A game about exploring the depths of the oceans, Abzu allows you to go entirely at your own pace, take your time to look around, and push forward only when you're ready.
When a game looks as beautiful as Abzu, you will certainly want to take your time to soak in your surroundings, too. Packed with endless colourful fish and marine life along with ruins of lost civilisations, Abzu is one of the most relaxing games available on PS5. It'll take you around three hours to complete, but we promise you'll want to jump straight back in to experience its beauty over and over.
5. Aer: Memories of Old
While Abzu takes us to the depths of the ocean, Aer: Memories of Old takes us soaring into the skies. A beautiful adventure game that rewards exploration, Aer puts you in the shoes of a woman who's able to morph into a bird, taking to the skies to fly from island to island.
It's colourful and mesmerising, and being able to fly around as a bird makes Aer one of the most relaxing games on PS5 thanks to responsive and intuitive controls. Speed up by flapping and flying with the winds, and slow down by hitting both of your triggers. On land, you can morph back into a human in order to walk around and take in the beauty that each island holds. There are plenty of secrets to find and some puzzles to solve, but Aer: Memories of Old lets you do everything at your own pace. And with no enemies to bump into and no fear of death, there's absolutely nothing to worry about.
Read our review of Aer: Memories of Old
6. RiME
A gorgeous adventure that follows a young boy explore a mysterious but beautiful island, RiME is one of the most relaxing games on PS5 you can find. It might hit you in the feels towards the end, but your time with RiME will be nothing but a pleasure.
First of all, everything about this game is absolutely beautiful. If you're anything like us, you'll spend more time taking screenshots of the surroundings that you will actually playing the game. There are some puzzles to solve, but you're free of any time restraints so can choose to explore the island at your leisure if you wish. There are plenty of hidden nooks and crannies along the way, and you'll not be able to help falling in love with the young protagonist.