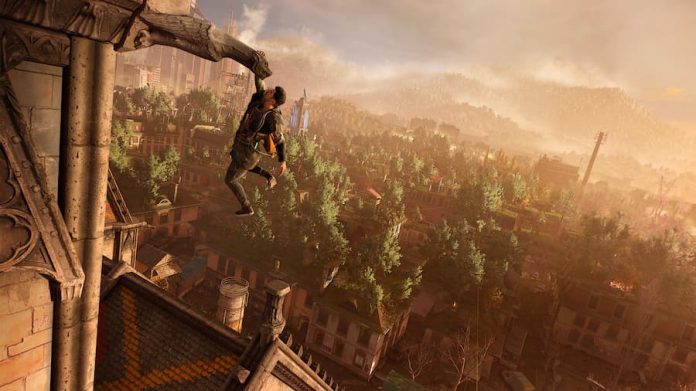 Techland has explained how it'll use chapters to deliver Dying Light 2's five years of support and revealed the upcoming Chapter 2.
According to the latest episode of "At the Fish-Eye", the series which goes behind the scenes of Dying Light 2, Techland will, going forward, make regular use of chapter-based content. We've already had costumes and the like, as well as the first chapter, but the content train shows no sign of stopping.
If you want to know more, you can watch the Dying Light 2: At the Fish-Eye episode here, though, between this and Bethesda's Starfield series, we're slowly being driven up the wall by videos that try to present themselves as a natural conversation. Instead, we're going to round things up for you.
Each chapter will introduce a new agent, new missions and new bounties.
The overall aim of chapters is to introduce more replayable content into the game
Harper, as well as all the other agents who are introduced, won't ever leave the game. Once added, via a chapter drop, they're there for good.
A new chapter should arrive every three to four month.
On top of the Fish-Eye discussion, Techland have also revealed that the next chapter will be called "The Huntress and the Hag" and will arrive with Patch 1.5, some time over the next few weeks. The Chapter Agent will be tracker and archer Shen Xiu, who's come to the city with an agenda, presumably to hunt the "Hag", whoever or whatever that turns out to be.
Techland does plan on adding paid content to the game though it'll be distinct from Dying Light 2's chapters, which are free. We have our fingers crossed for a new, playable protagonist though the developer has remained tight lipped on that front.
If you've yet to play Dying Light 2: Stay Human you can check out our review, where we called it "the best open world games of recent years" and get it on PlayStation 5, PlayStation 4, Xbox One, Xbox Series X|S and PC.