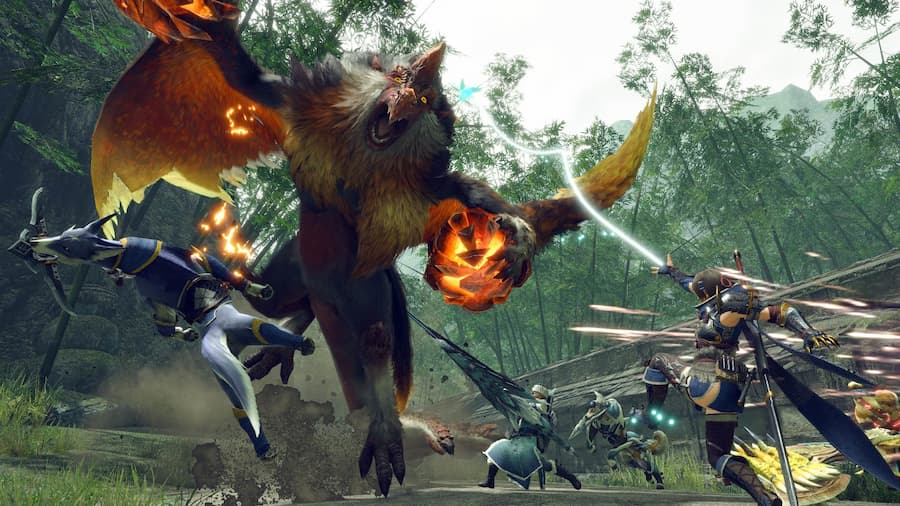 Monster Hunter Rise: Sunbreak's latest update add more monsters. Hurrah!
Actually, your reaction to this is likely to depend on how you're finding the game. We reviewed Monster Hunter Rise: Sunbreak, an expansion for the main Monster Hunter Rise game, and came away very impressed .so we're definitely up for more monsters. If, on the other hand, the game's murderbeasts have been giving you real problems, you might be a little concerned about the addition of more.
The update, which will be live today on PC and Nintendo Switch (the two platforms the game launched on) adds ten new beasts in total. Not all are "new", new – some have previously featured in other Monster Hunter games, and some are variants of other monsters, but they may still try to eat your face.
The monsters in question are:
Lucent Nargacuga
Seething Bazelgeuse
Gold Rathian
Silver Rathalos
Lucent Nargacuga has the ability to all but turn invisible, which could be fun if you just run into them.
On top of the monsters, there are new weekly quests, and a new "quest", Anomaly Investigations that, in fact, is a repeating semi-randomised quest. The update itself is free though you will need both the base Monster Hunter Rise game and Monster Hunter Rise: Sunbreak. A second free update is set to to arrive in September, which will almost certainly add even more nasties and more eaten faces.