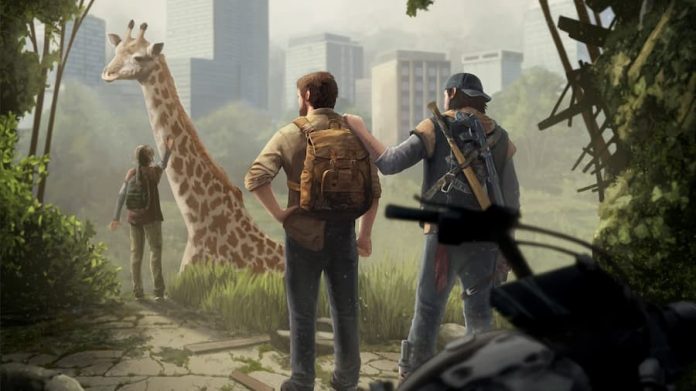 Imagine if Days Gone and The Last of Us existed in the same universe.
After all, these two PlayStation-exclusive titles share a lot in common. They're both about surviving in a post-apocalyptic world, when most of mankind has been turned into monsters. It's not too much of a stretch to imagine that Joel and Ellie, and Deacon and Boozer, all exist in the same world.
And thanks to a gorgeous piece of concept art from Bend Studio senior concept artist, Katie Scott, we don't need to imagine it. The image, shared on Bend Studio's official Twitter, shows Joel and Deacon – the protagonists of The Last of Us and Days Gone respectively – stood side by side. Deek has his hand on Joel's shoulder, and they're both staring off into the distance, where Ellie is petting a giraffe.
It's a beautiful piece of work, created to celebrate the launch of The Last of Us Part I, which is available on PS5 today.
You can read our full review of The Last of Us Part I here, but in short, this remake of the PS3's standout game is just as good – if not better – than it's ever been. It looks fantastic thanks to the visual upgrades given, with character models and locations looking as good, if not better, than anything else we've seen on PS5. Of course, the story is as incredible as ever, and the gameplay feels improved thanks to better AI and mechanics.
It doesn't star Deacon St. John though. Sorry.