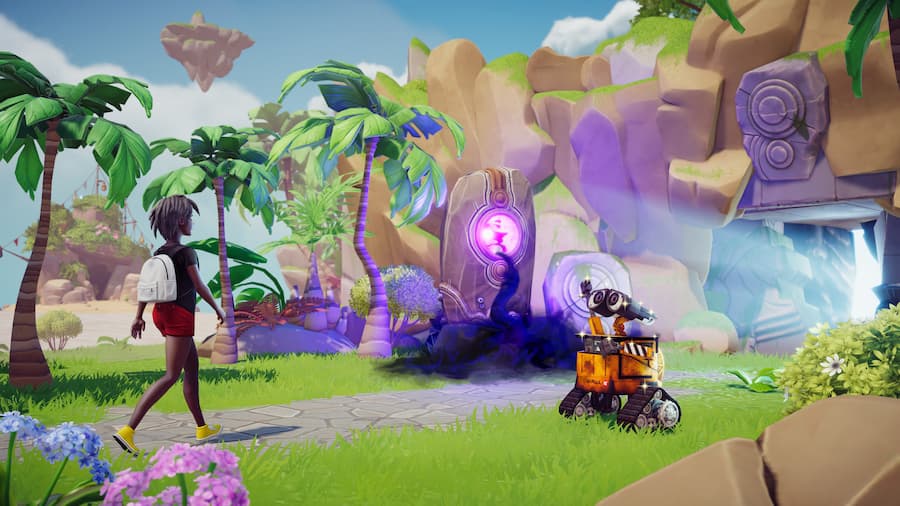 Look, Minnie, I'm sure you're lovely and all, but you're starting to take the piss a bit here.
I'm having an absolute blast playing Disney Dreamlight Valley. And judging by its reception online, plenty of other people are too. Hanging around more than a dozen iconic Disney characters is a lot of fun, and milling around doing their various quests is keeping us happily busy. Even if you're nothing more than their skivvy, you're there to please. And please them you shall. But there has to be a line somewhere. And with the 'Remembering Old Times' quest, I really think Minnie Mouse is pushing her luck.
There used to be a lovely old clock tower in the middle of the town, she tells you. And oh, it's such a shame it's not there anymore. Won't it be lovely if it comes back? It sure will, Minnie. And of course, when you ask me if I can restore it, naturally I'm going to agree, with a beaming smile plastered across my face.
Except when I agreed to restore this bloody clock for you, I had no idea quite what it entails.
If you haven't got this far in Disney Dreamlight Valley yet, dear reader, let me enlighten you as to what 'Remembering Old Times' entails. These are the items that Minnie mouse simply expects you to gather to rebuild this old clock for her:
100x stone
100x hardwood
30x iron ingot
200x clay
Just look at those numbers. In the hundreds. And 30 iron ingots doesn't sound too bad, until you realise you need five twatting iron ores to make each one of them, and suddenly your task is actually to mine 150 iron ores. Chuff me.
Stone's the easy one. I already had 100 stone, because you get that practically every time you mine, and nothing good requires stone in crafting. But the rest? Sure, they're easy enough to find – they don't have ridiculous drop rates, like some of the gems – but it's the sheer quantity.
Clay's the worst, because you can only gather it from digging. Just look at what I had to do to my precious Glade in order to get 200 clay. And you're having a laugh if you think I'm going back over them all to fill in the holes. I hope you're happy, Minnie. This natural habitat has been completely ruined just so you could have a nice clock tower to sit and look at all day.
It's taken me the best part of a week in between doing other bits and pieces, and I'm almost there – save for around 100 more iron ores. FML, Minnie. FML.
I still love Disney Dreamlight Valley though, for my sins.