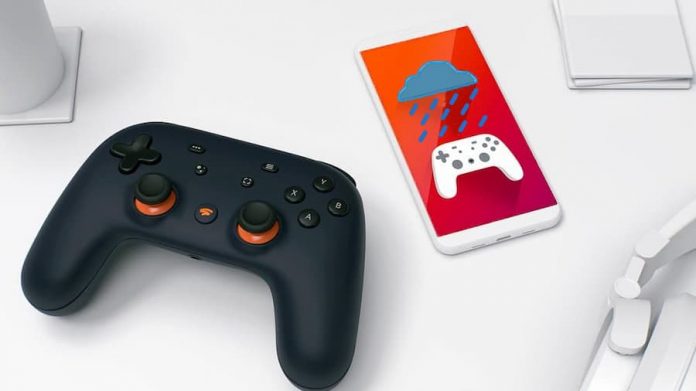 Google Stadia is shutting down, putting an end to the multinational giant's game streaming service.
The news came yesterday, announced through Google's blog with the oddly understated title of "A message about Stadia and our long term streaming strategy". The post, from Phil Harrison, Stadia's vice president and general manager, confirms that, as of January 18th 2023, Google will shut down Stadia.
Stadia has – or had – two ways to access games: via subscription, or outright purchase. Google was able to offer some real AAA titles through Stadia, several Assassin's Creed games included. Aside from running Stadia via phone or PC, the company also put out their own Stadia joypad and streaming dongle. However, since the Stadia service will be shut down next year, that hardware will become useless.
But does that mean that those who've purchased Stadia titles or hardware will be out of pocket?
No: the good news is that while Stadia Pro subscribers won't be getting a refund, Google will be refunding all software and hardware purchases. If you are a current Pro subscriber, you'll not be charged any further past 29th September. You'll be able to continue to use your Pro benefits and access the subscription's related library until the service ends in January. All refunds should be made by mid-January, and more information about the process is available in a related FAQ from Google.
Google launched Stadia in November 2019 and while it wasn't exactly a disaster, there was the odd red flag. Perhaps the biggest warning sign came in February 2021 when Google shut down their first-party development studio. This meant the only new Stadia games would come from outside developers.
Ultimately, Google is shutting the service down because of lack of take-up. In the blog post, Phil Harrison states:
"… while Stadia's approach to streaming games for consumers was built on a strong technology foundation, it hasn't gained the traction with users that we expected so we've made the difficult decision to begin winding down our Stadia streaming service."
So that, then, is the end for Stadia. And while Google has provided clear information about refunding consumers, but the same isn't true of companies developing or publishing games on the service. Several remarked that, before the news hit Twitter, they had no idea Stadia was shutting down.
Mike Rose from No More Robots, publishers of Let's Build a Zoo expressed concern as to whether Google would pay the company for its work. He remarked:
"We have a game coming to Stadia in November. Who wants to guess that Google will refuse to pay us the money they owe us for it"
Tom Vian, one half of the Tangle Tower team (which made our best games on Apple Arcade list), added, referring to this The Verge article:
"Tangle Tower was due to launch on Stadia in 2 days time, and this article was the first I heard about it shutting down."
Other developers also chimed in and there may be some, who have yet to voice their opinions, who are in a similarly uncertain position. That's not to say Google isn't going to pay them for their work. But it does suggest the company hasn't adequately communicated the news to its third-party developers before going public.
So if you do use Google Stadia, you've got until January 18th to make the most of it. And if you're a developer working on a Stadia title, we hope you land on your feet.