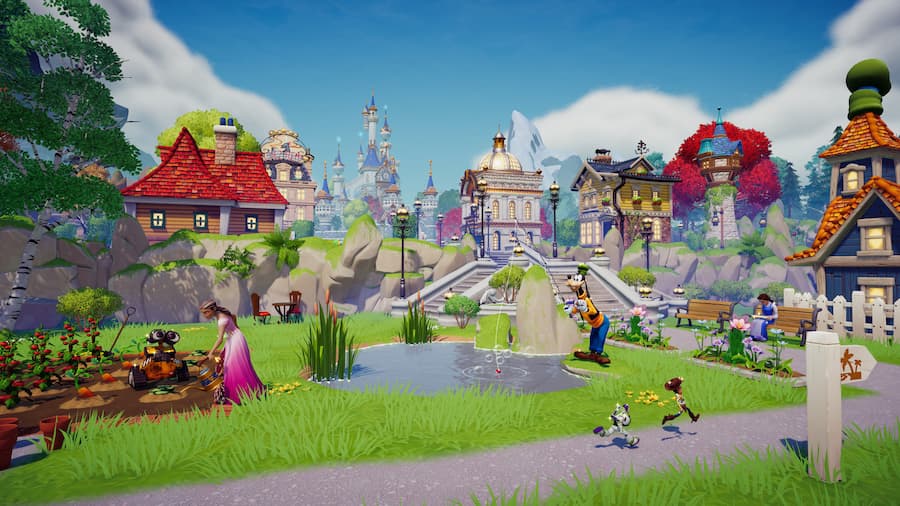 Wondering how to complete the quest called Do You Wanna Build a Snowman in Disney Dreamlight Valley? Here's what you need to know.
Do You Wanna Build a Snowman is the final quest you'll get from Anna in Disney Dreamlight Valley, and so you'll need to be at friendship level 10 before you can accept it. If you need help levelling up your friendship, we've got a handy guide. Once you've maxed out your friendship, the quest becomes available.
To begin the quest, talk to Anna. It seems she wants to cheer up her sister, Elsa, and she'd like you to help her do so. The first step is to go to Anna's house (it's in the Forest of Valor) and pick up the Book of Portraits. It's easy enough to spot – it'll be glistening. Take it to Anna, who will then ask you to make a birthday cake for Elsa.
Handily, Anna will give you the recipe for a Birthday Cake, but you'll need the following ingredients:
Sugarcane
Cocoa
Wheat
Butter
Egg
Once you've made the Birthday Cake, take that and the book to Elsa, then return to Anna. She's not done trying to cheer up Elsa! Now you need to make a Snow Family. Here's what you'll need:
40 snowballs (find these in Frosted Heights by mining ice blocks)
8 fabric (5 cotton to make each one – buy cotton/seeds in Sunlit Plateau)
8 dry wood (this is the white-coloured wood – find in Frosted Heights, Plateau or Forgotten Lands)
12 pebbles
4 carrots
Once you've gathered it all, go talk to Anna. You'll then need to craft the Snow Family at a workbench. When it's made, find a suitable spot for it in the Forest of Valor. Enter furniture mode to place it. You'll then take a photo of the Frozen family together. Aww.
Talk to Anna one more time to finish the quest. That's it – once you've finished Do You Wanna Build a Snowman in Disney Dreamlight Valley, you'll have completed all of Anna's quests.