One of the best games of the last decade, everyone should play NieR: Automata.
With a story centred around androids sent to do battle with mechanical invaders from another world on Earth, NieR: Automata is an action RPG that thrills you with its combat but also makes you think. And thanks to a Switch port, it's now easier than ever to sink your teeth into its wealth of content.
Originally developed for PS4 and PC, concessions have obviously been made to get NieR: Automata playable on what is primarily a handheld device with considerably less power. The image quality is a little softer than on other formats, for example, and some textures simply aren't as detailed. On the whole though, this is still an impressive-looking game as far as the Switch is concerned.
Along with a cut in visual quality, NieR: Automata finds itself also locked to 30fps on Switch, which is hardly surprising. The good news here is that it's an enjoyable 30fps experience; in our time with the game, we've encountered no noticeable stutter or other performance-related hiccups.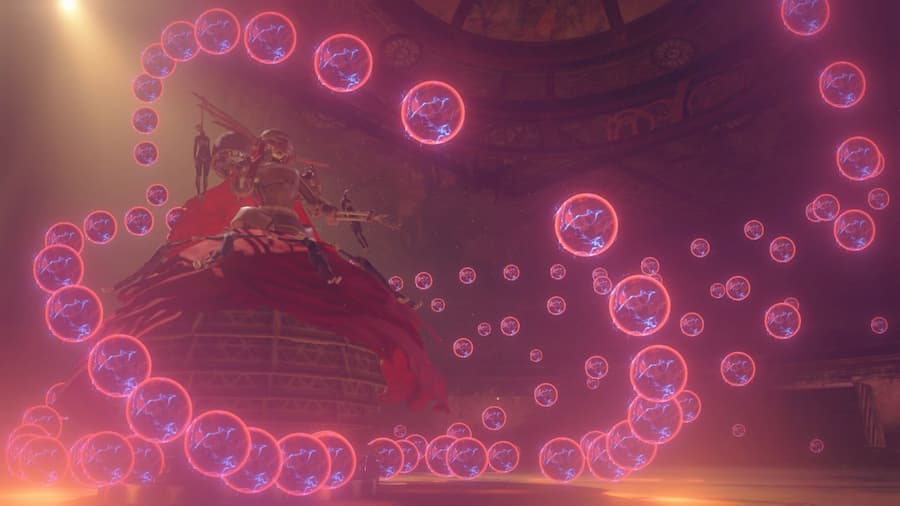 NieR: Automata is not free of issues when playing on Switch, though, at least when playing in handheld mode. The dynamic nature of the game's camera means that you're sometimes left with a view that makes it hard to parse what's happening on-screen. The view occasionally shifts to a top-down perspective in the game's opening act, for example, and the dark visuals combined with a zoomed out camera makes it harder to spot enemy attacks.
It's a small price to pay when it comes to enjoying such an impressive action RPG on the go though. And this is the type of game that once you've started playing, it's hard to tear yourself away from. Its world is immersive, its story captivating, it's music rousing and its combat fast, fluid and rewarding. It's simply a pleasure to play from beginning to end. You can read our original review of the PS4 version of NieR: Automata here if you wish to know more.
Coming to Switch at a later date, this "The End of YoRHa Edition" features not only the 3C3C1D119440927 DLC, but also new DLC exclusive to this release, too. That means you get additional Colosseums, a wealth of alternative costumes, new accessories and some pod skins. Some of which are based on characters from the mobile-only title NieR Re[in]carnation.
Also new to Switch is the option to play with motion controls. Some might get on with them, swinging their Joy-Cons to dodge and perform slashes, but we turned them off pretty quickly. There's something comforting about just pressing buttons and knowing what they'll do. Also, you obviously won't be able to make use of motion controls if you're playing on a Switch Lite.
If you have a Switch and haven't played NieR Automata yet, you should jump in immediately if you have any love for the action RPG or character action genres. The End of YoRHa Edition is such an accomplished port that ardent fans wishing to play the game on the move might want to dive into it too. It might not look or play quite as good as it does elsewhere, but it's impressive in its own right.
---
NieR Automata: The End of YoRHa Edition Review – GameSpew's Score
This review of NieR Automata: The End of YoRHa Edition has been facilitated by a review code provided by the publisher. This version is exclusive to Nintendo Switch, with other versions of the game available on PS4, Xbox One and PC.
Check latest prices of NieR Automata: The End of YoRHa Edition